When developing content online, it's crucial to have a powerful SEO strategy along with your content strategy.
But, SEO doesn't have to be high-priced!
There are a plethora of free SEO tools for you to select from. SEO tools can help you determine ways to boost the discoverability of your site.
The issue is getting to know which ones are good to use and which ones you should completely avoid making your result-driven SEO strategies work.
Today we'll learn:

☛ 15+ Free SEO Tools To Grow Click & Sales

a)- Rank Math
b)- Ahrefs Webmaster Tools
c)- Quick Win SEO Strategy Builder
d)- Keyword Surfer Extension
e)- The Backlink Blacklist
f)- Panguin Tool
g)- NitroPack Plugin
h)- Ahrefs Keyword Difficulty Checker
i)- Answer The Public
j)- Open Link Profiler
k)- Batch Speed
l)- QueText
m)- GTmetrix
n)- Google Data Studio
o)- SEO Powersuite
p)- AccuRanker Free Rank Tracker
q)- Go Auditor

☛ Final Thought
Keep scrolling this blog to know 15+ free SEO tools that we mostly use to grow our search traffic below.
15+ Free SEO Tools To Grow Click & Sales
SEO can appear to be daunting to beginners, but there are many free SEO tools that are just as effective as their paid counterparts.
Here's a breakdown of 15+ free SEO tools:
1- Rank Math
Rank Math is an amazing WordPress SEO that allows people to optimize their created content and reap the essential advantages of SEO. Built-in suggestions are provided on the basis of widely-accepted best practices.
It has a simple and clear interface: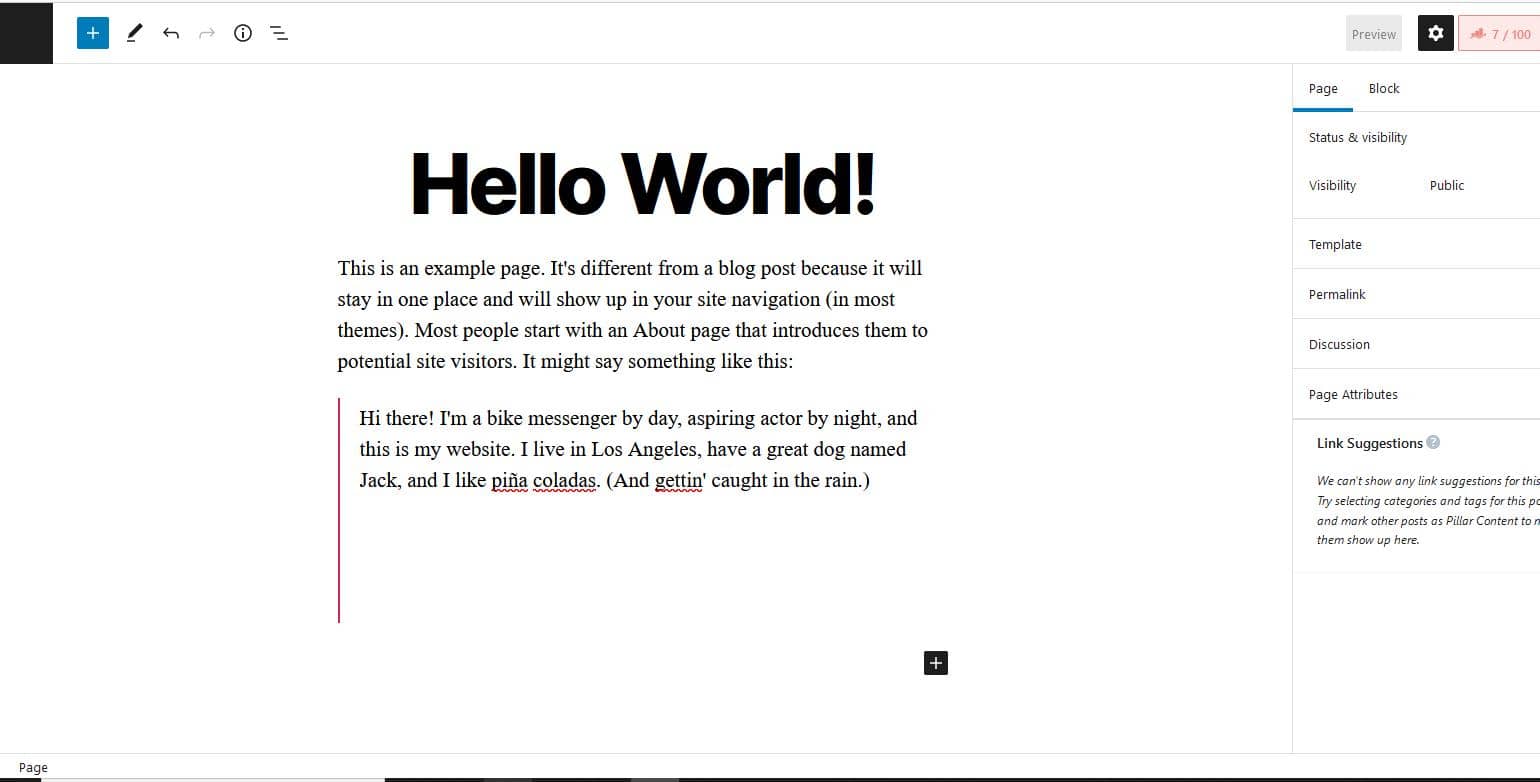 Rank Math enables you to:
✓ Get rich snippets
✓ Give content a suitable SEO score for every page
✓ Suggests ways to boost your ranking
✓ detect issues by running SEO analysis
✓ Identify and fix dead links
✓ Measure and monitor keyword rankings
✓ Redirect URLs to new pages
One can integrate various platforms such as Google, Facebook, Bing, LinkedIn, Pinterest, etc. The best part is this tool is absolutely free to use.
2- Ahrefs Webmaster Tools
When you think of improving your SEO performance, Ahrefs Webmaster Tools can be of great help.
So here is a free version of their tool-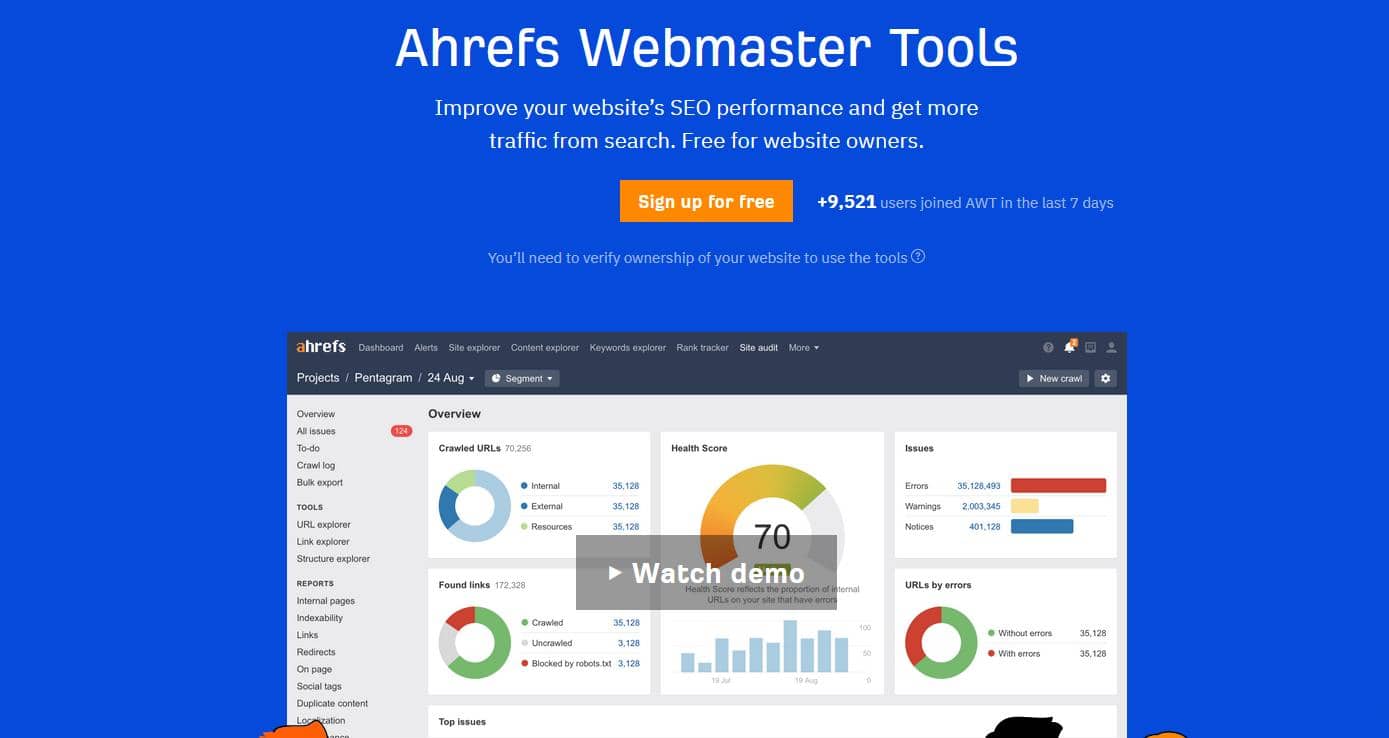 You can effectively make the use of:
✓ Site audit tool
✓ Site explorer tool
These are two really effective tools that offer you an abundance of data that can be utilized to completely analyze and develop a strong technical foundation for your site.
By using this tool, you can view all your important SEO keywords and find where they are ranking. Besides, you can review all your backlinks as well as identify more opportunities.
3- Quick Win SEO Strategy Builder
This is a new and powerful tool that is released earlier this year.
It has many informative and intriguing free video series that may help you find all of your existing SEO opportunities and teach you how to implement them.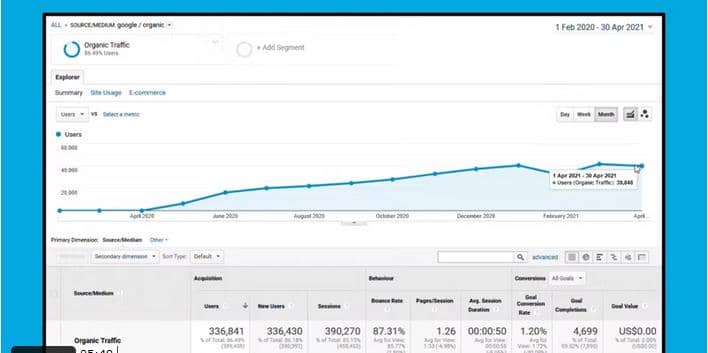 You can learn this strategy easily, execute it simply and bring results rapidly!
4- Keyword Surfer Extension
Keyword Surfer is here to make your job easy. Being a 100% free chrome extension, this tool enables you to view search volumes directly in Google's search results.
All, you need to do is just install the extension and you are good to go.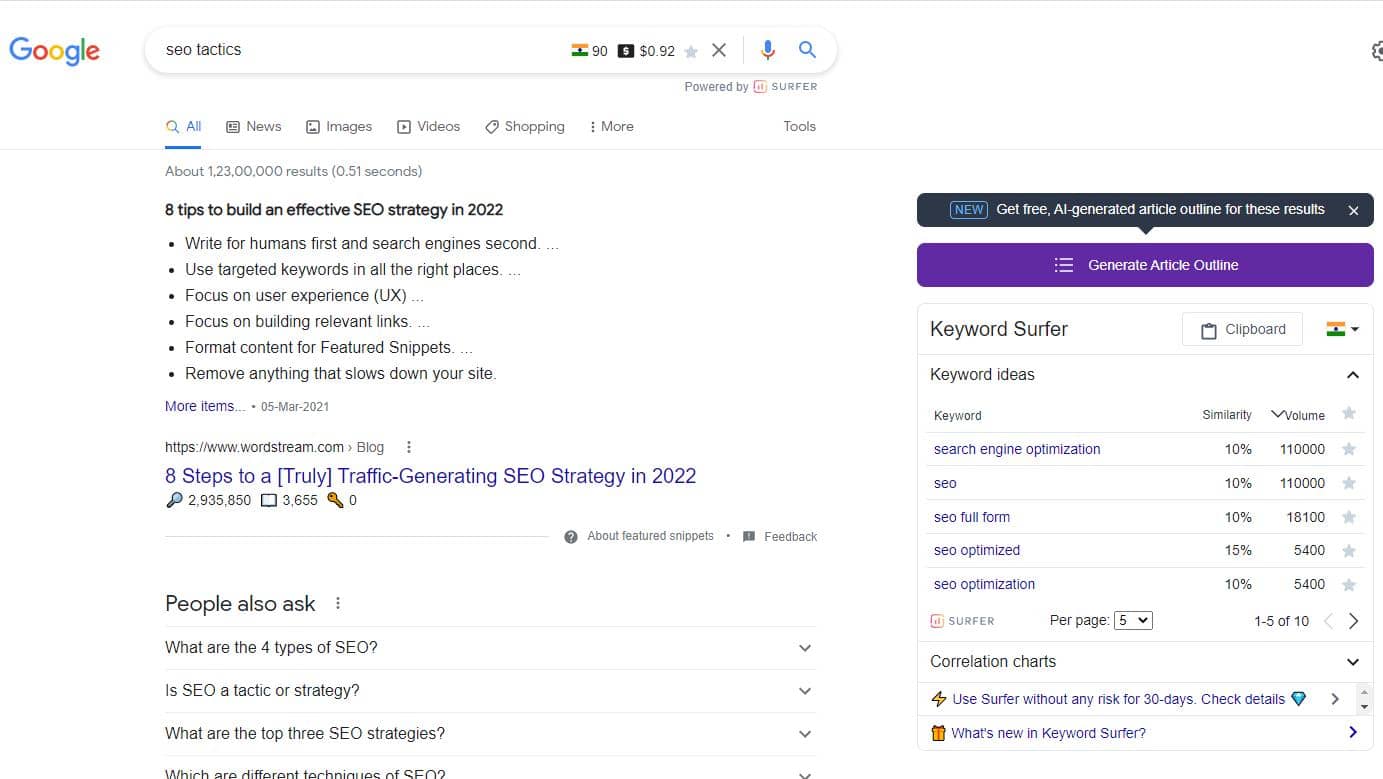 When you search for any keyword on Google suppose "SEO tactics", you'll get to know about:
✓ Search volume for your main keyword
✓ Same keywords with their similarity score and volumes
✓ Estimated traffic for every top-ranking page
✓ Cost per click (CPC) for your main keyword
✓ Word count for top-ranking pages
✓ Exact keywords utilized on top-ranking pages
✓ Related searches with their volumes
Did you know?

With keyword surfer, you can get search volume as well as similar relevant keywords for SEO in around 70 countries.
5- The Backlink Blacklist
The backlink blacklist is a great platform that comprises a database of known public blog networks, and much more. You can find more than 60,000 domains on the blacklist.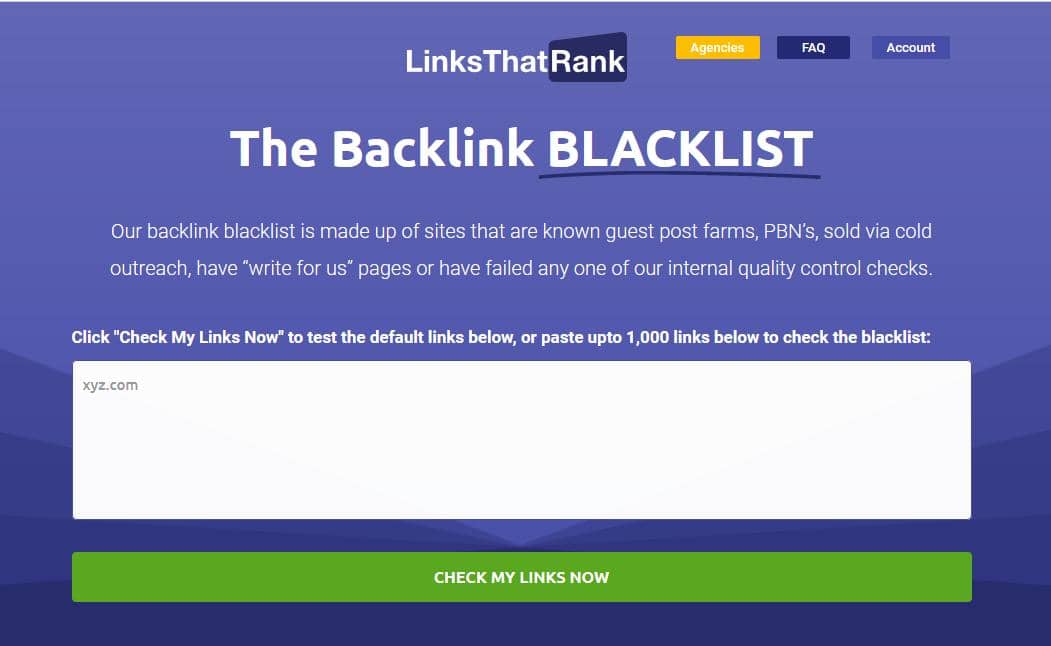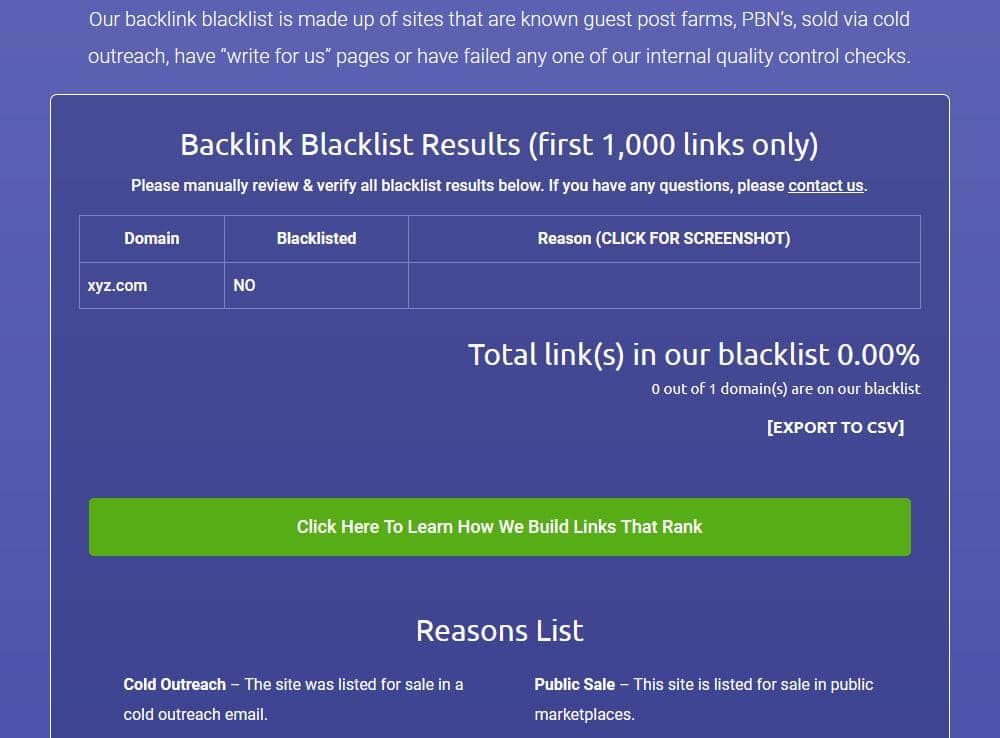 If your domain is blacklisted, you can even export it to a CSV file which is handy. According to our experience, this is one of the impeccable free SEO tools available right now.
6- Panguin Tool
Don't know whether your website might be affected by a changed Google algorithm or not?
No worries! Because the Panguin Tool is here to assist you.
This free tool links with your Google Analytics account. Then, this overlays new algorithm updates with your organic traffic-
It usually provides you with an indication of where to look first and also, it's an excellent way to explain to clients the when and the why.
With the help of this tool, you may get to know how to improve google rankings?
7- NitroPack Plugin
NitroPack is the most ideal optimisation plugin that is gaining popularity in the market right now.
Marketers and business owners are heavily using this tool to attain perfect Google PageSpeed scores while providing spectacular performance across all main web vitals.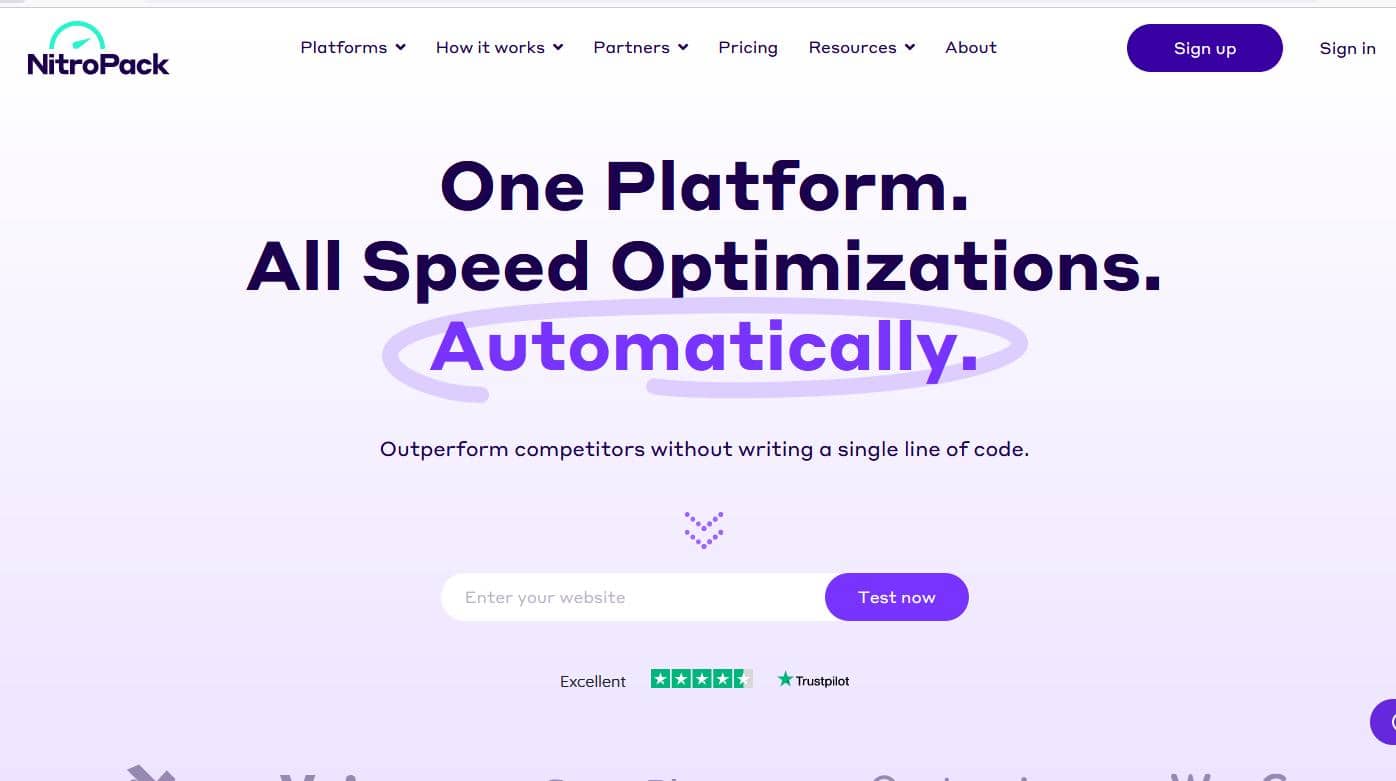 To make work easy for you:
NitoPack provides a free plan for a limited time which enables you to try out the tool at its best before investing in it.
8- Ahrefs Keyword Difficulty Checker
Ahref Keyword difficulty checker is one more free tool that enables you to find out the 'ranking difficulty' of the keyword you need to rank for.
The steps to check the keyword difficulty is simple: just put your keyword and select the preferred country.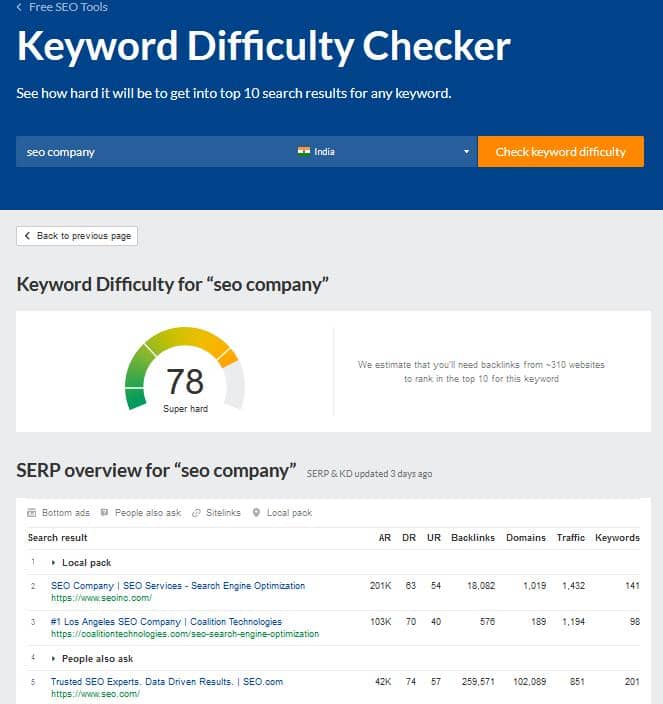 It gives you a score that fluctuates between 0 and 100. The higher the number, the harder it is to rank.
This tool may prove to be helpful during key off page SEO activities.
Also, it tells you how many backlinks you'll have to rank in the top 10. Besides this, it provides you with a SERP overview for your keyword.
You can do n number of searches you need for free!
9- Answer The Public
Answer The Public is an excellent tool to find out what issues your target audience confronts.
It has a huge searchable database of questions which you can utilize to develop and modify your website content.
The results seem like this: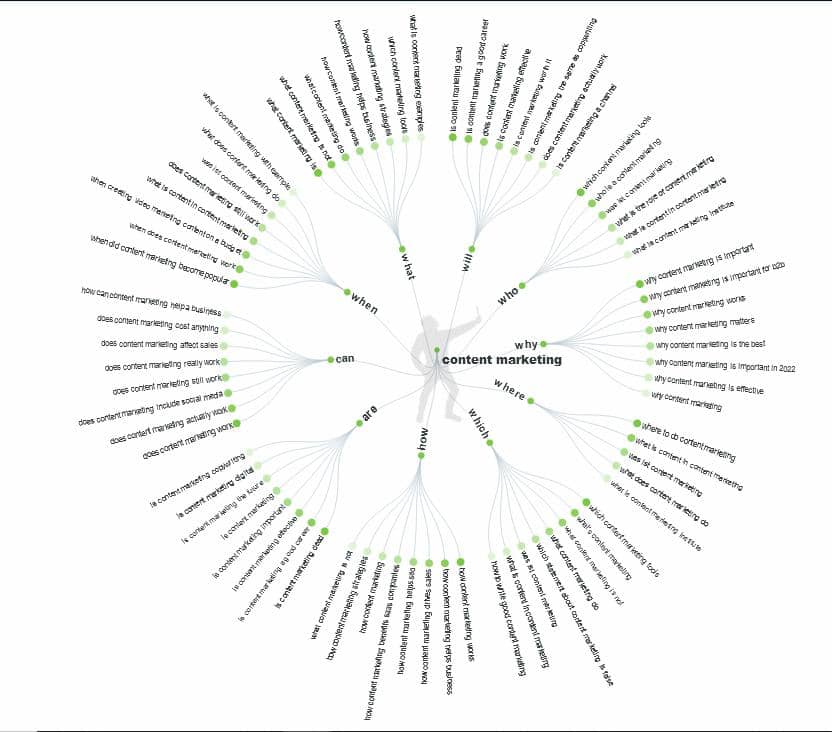 The best part of this tool is that you'll get a chance to download a free CSV report that includes-
✓ The questions that you online users searched for – even your keyword
✓ The comparisons they actually made including your keyword
✓ The prepositions you online users their searches
With this tool, you get 5 searches per day free! This is a valuable tool for effective content writing.
10- Open Link Profiler
Open Link Profiler is a great small tool that provides you with plenty of data about your backlink profile.
All you need to d is to visit their website and simply, enter your domain name: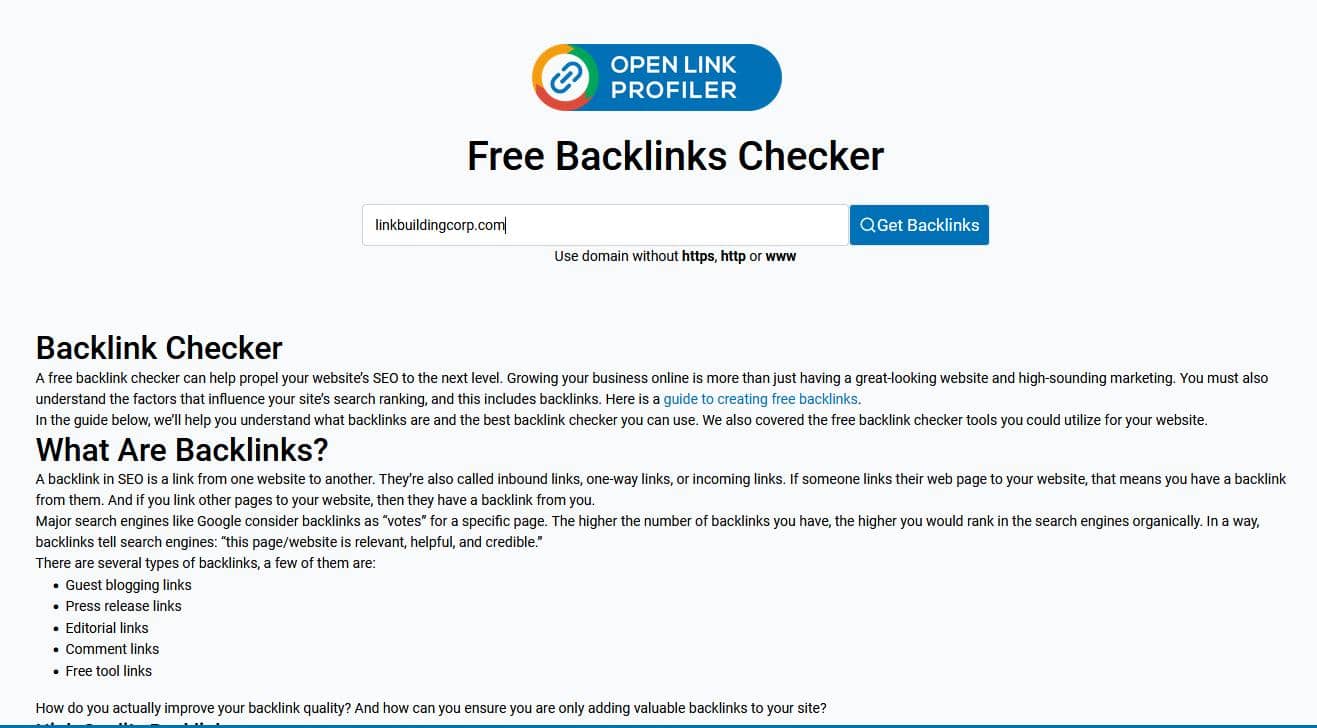 You'll then have a look at your site's backlink profile which comes with an abundance of information: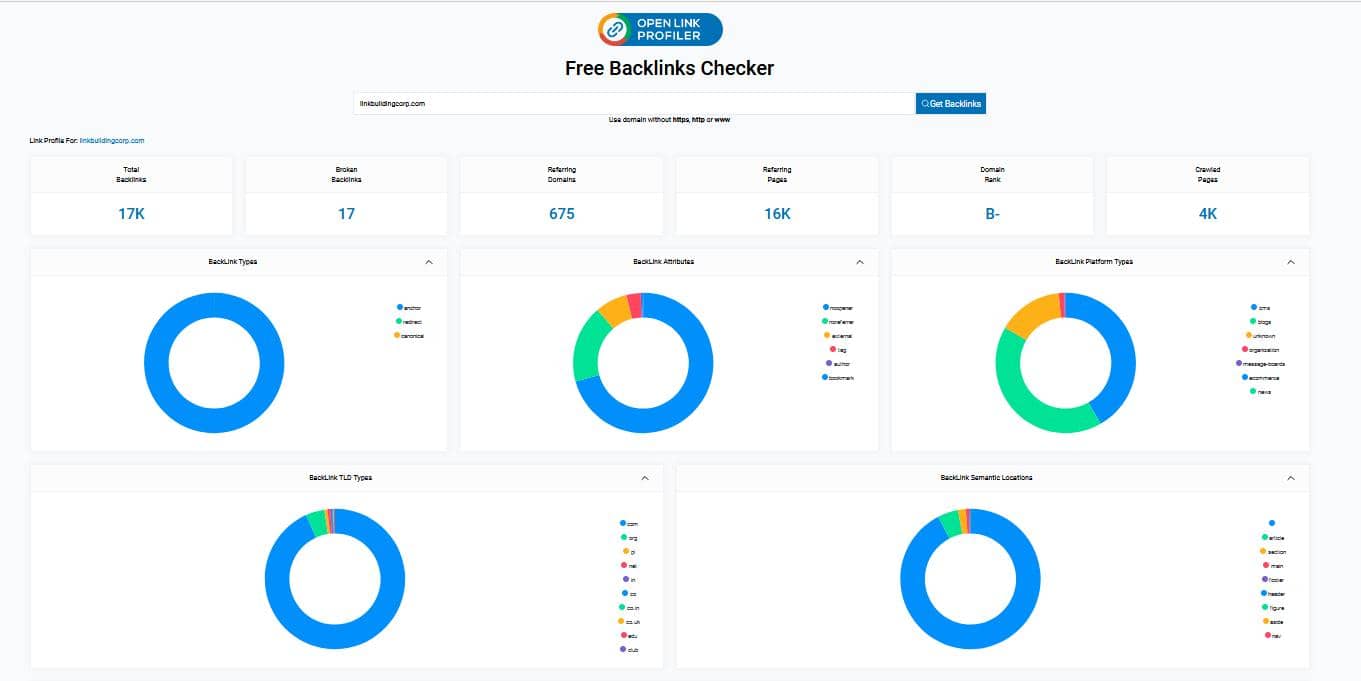 Also, you can view a full breakdown of the links that the website has, the quality of such links, and where every link is coming from: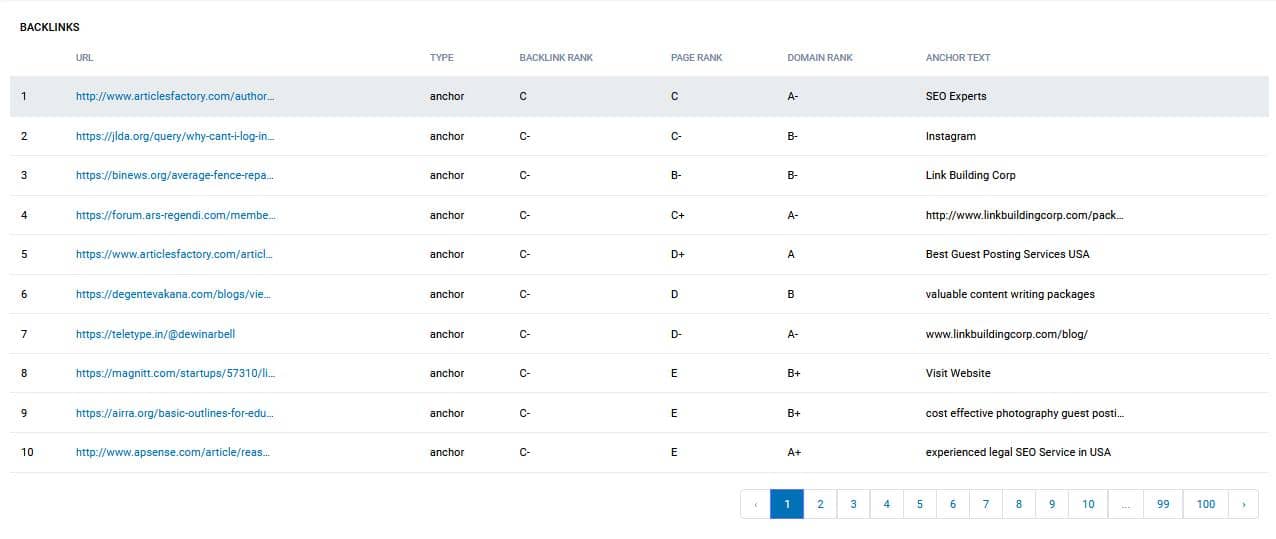 The best thing about this tool is that you can even use this on your competitors.
If you are an SEO beginner and understand what are backlinks, this tool will give you a complete insight into every link.
You can easily export around 1000 links from the tool without paying any penny.
11- Batch Speed
Batch Speed is an excellent tool for anyone that needs to acknowledge potential speed problems on their website.
This tool will test various URLs utilizing Google's Page Speed Checker. It will check every slow page on your site that require improvement.
Simply enter the URLs, a sitemap or just crawl an entire website to test performance.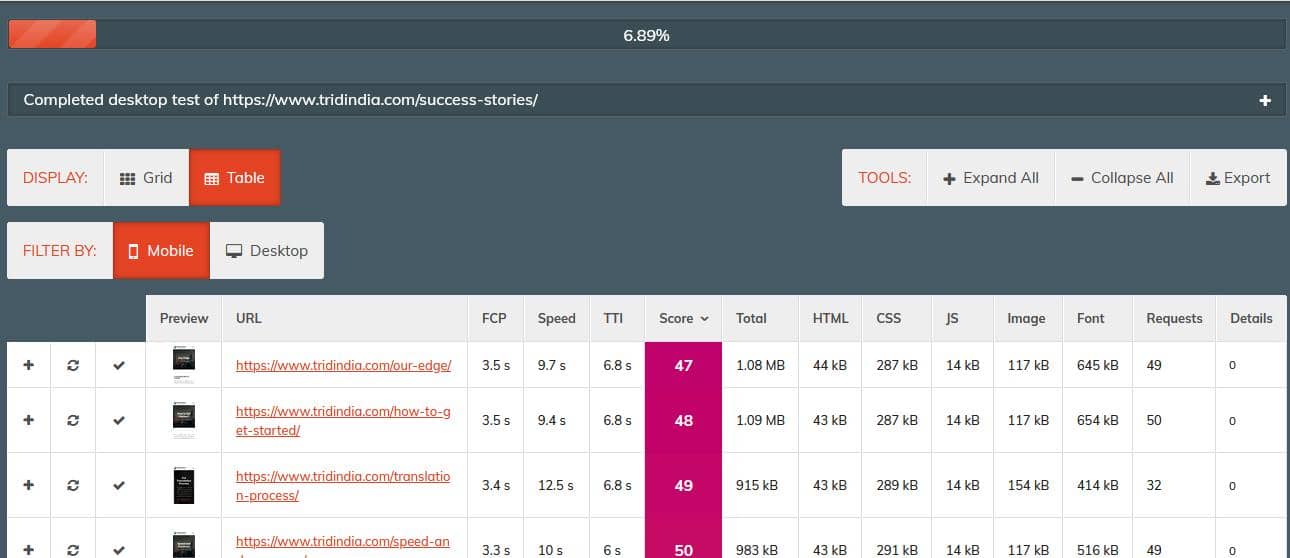 You can check 500 URLs for free!
Batch Speed enables you to:
✓ Run speed tests
✓ Show results in a grid or table
✓ Classify results by size, page speed, or suggestions
✓ Filter mobile speed and desktop results
✓ Find a prioritised list of SEO improvements and speed
✓ Export tests to CSV format
12- QueText
The favourite tool of content writers at the reputable SEO Link Building Company!
Quetext is an exceptional free tool that automatically finds duplicate content as well as checks if anyone is utilizing your text anywhere on the internet.
Simply enter your content and tap on 'check plagiarism.'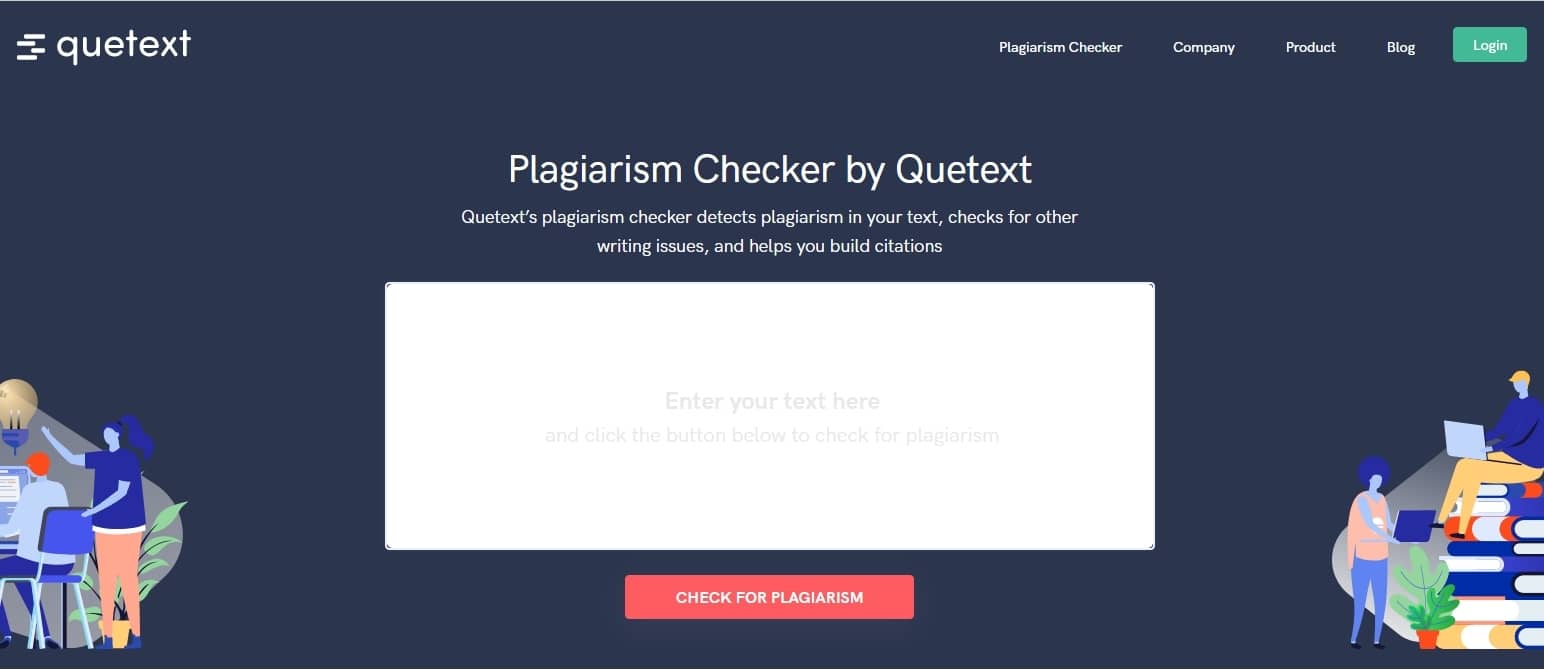 Many users believe that this is better than Copy scape as it helps find close matches of content.
It makes it easy for the writers to see if they have plagiarized content with synonyms.
You can run n number of checks for free.
13- GTmetrix
GTmetrix allows you to get a great understanding of how your website performs.
Just enter your URL in the box and leave everything on the tool because it will do a complete analysis of your page: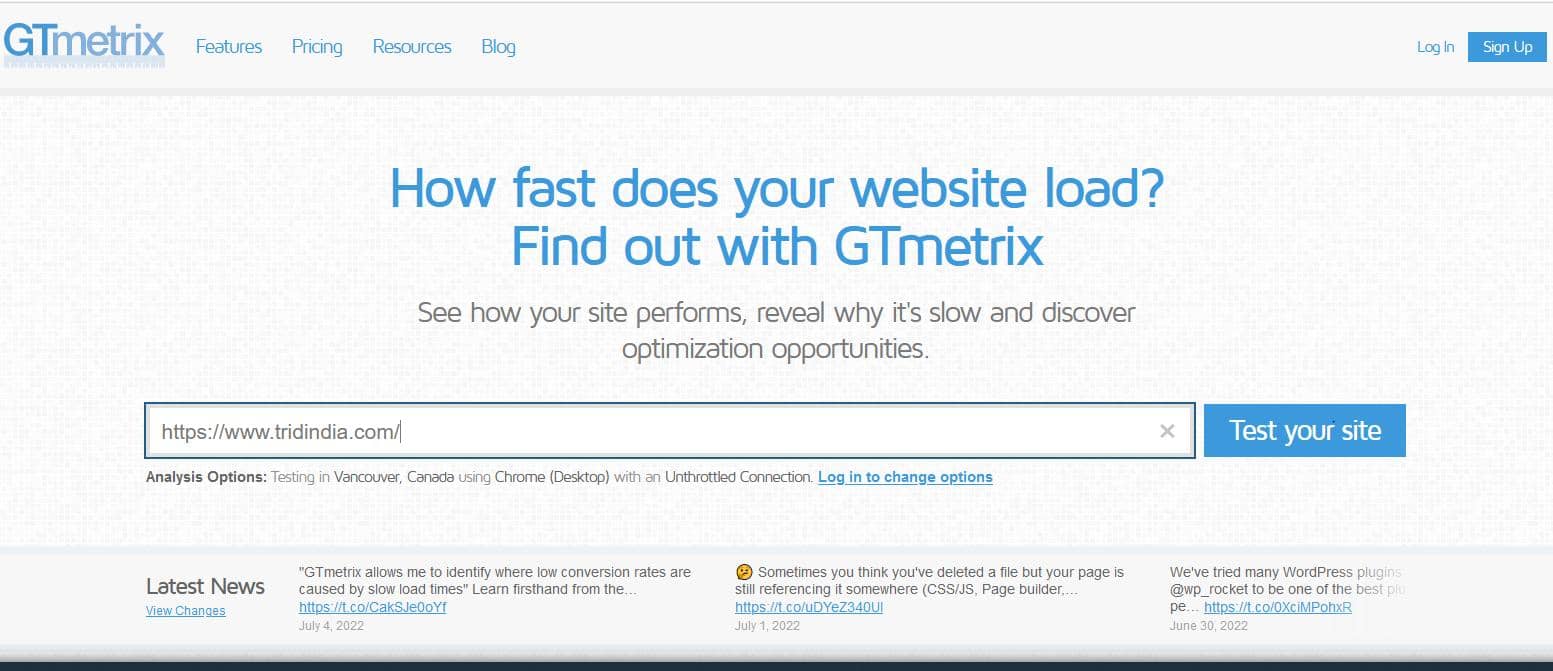 You'll get a proper breakdown of your website speed score.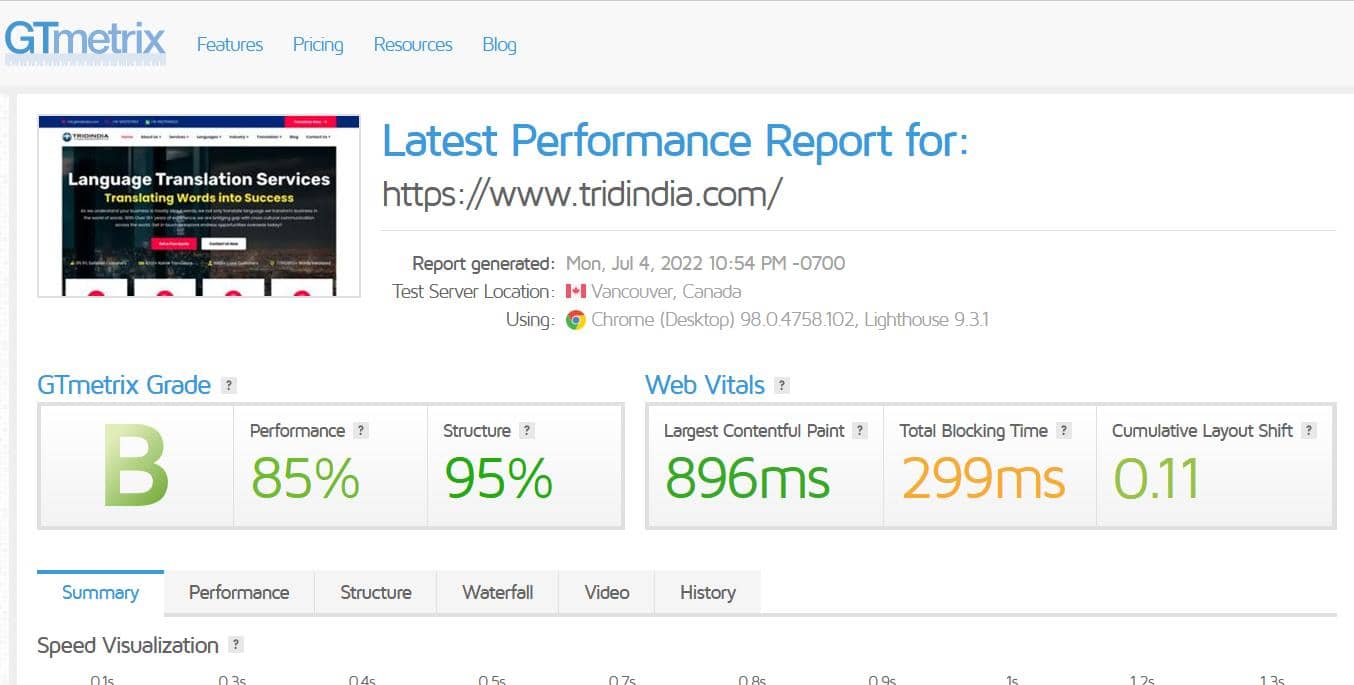 Every point that requires improvement comes with its own information below it to assist you to know why it requires fixing and how.
If you want to quickly improve website online presence, use this tool to know how your website is performing.
And, if you go more into it, you can find the Waterfall that displays how your page loads. Even you get to know where your key points are: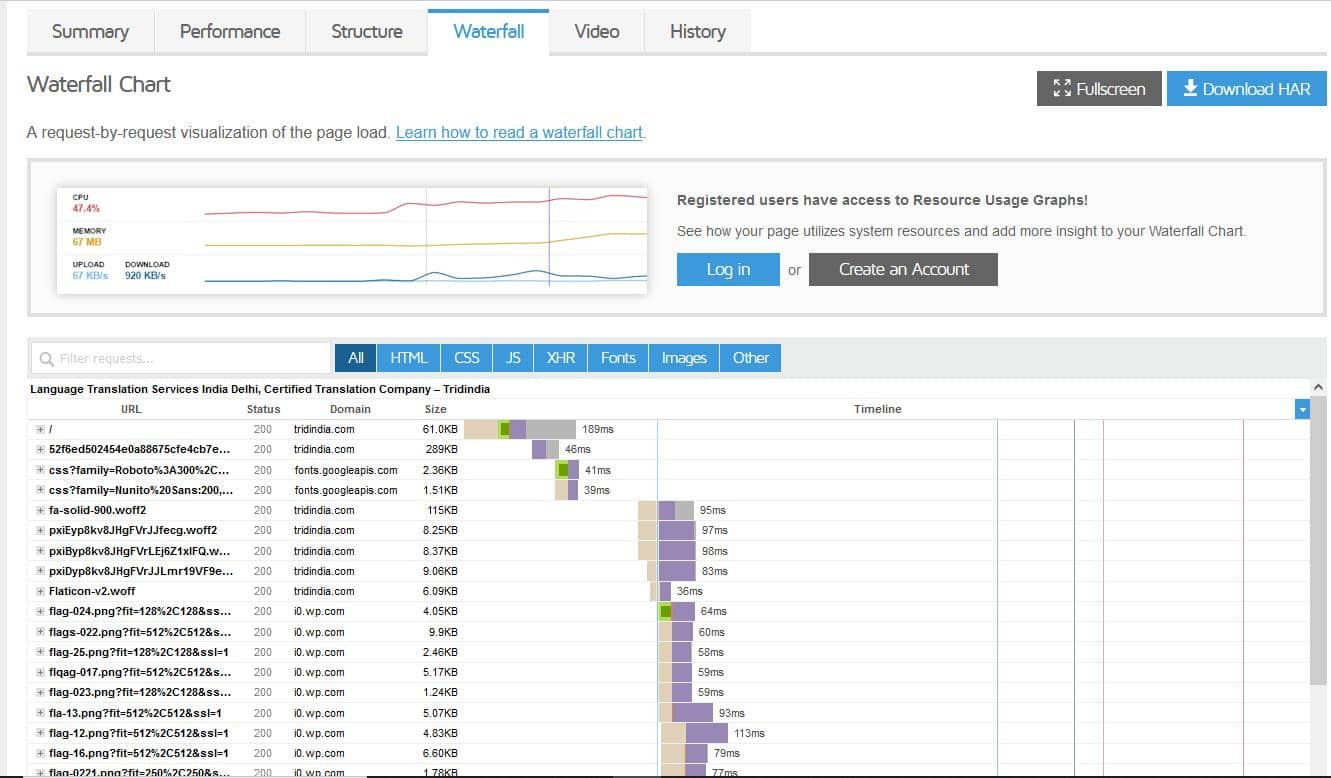 14-Google Data Studio
If you need a tool for free data visualization as well as reporting, just go for Google Data Studio. It helps you develop interactive SEO dashboards and customized reports.
This is simple to use and it integrates well with Google Analytics and many other tools in a few clicks.
Google Data Studio allows you to:
✓ Create clean reports
✓ Share reports with different users
✓ Schedule automatic reports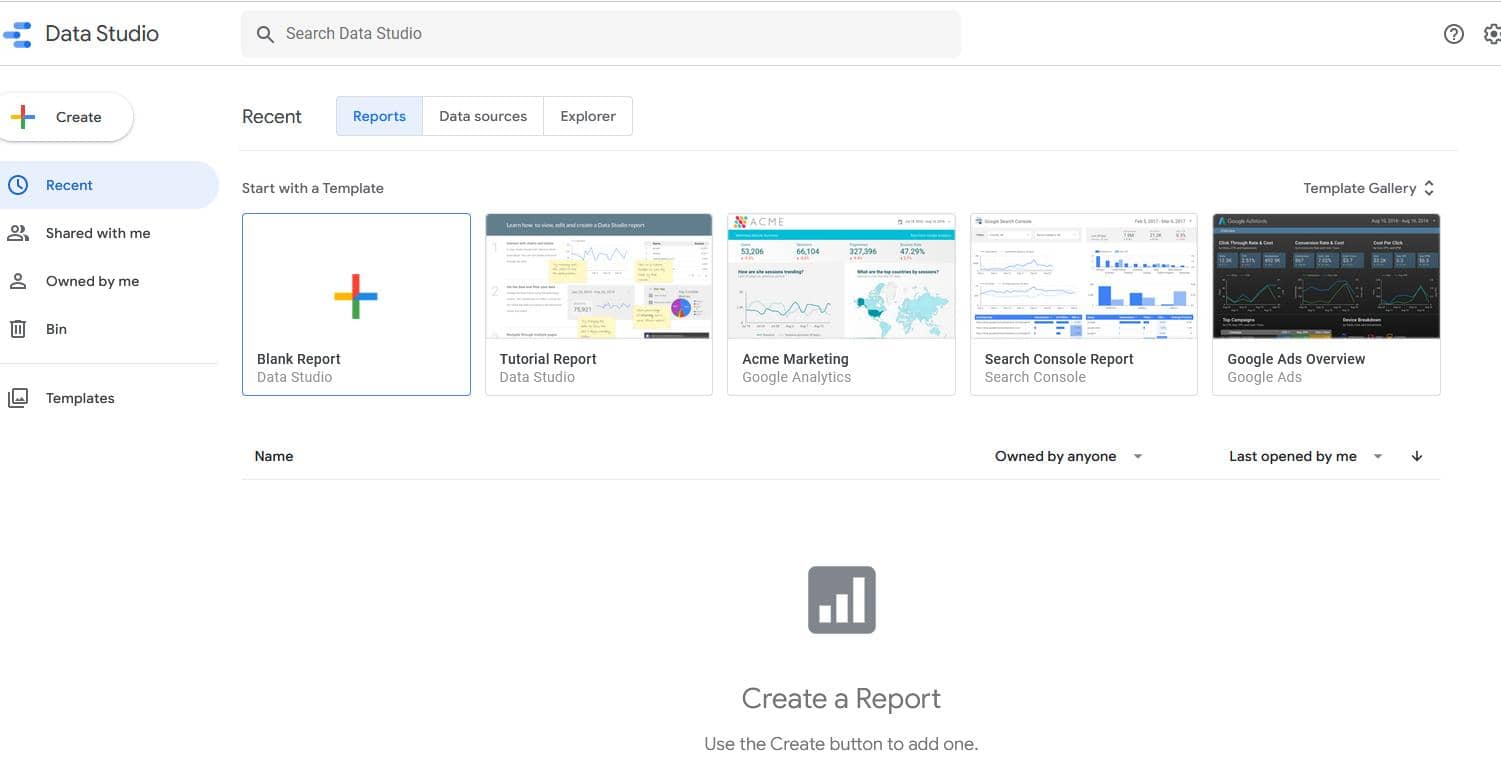 If you use the free version of Google Data Studio, you can create around five multi-page reports which you can share with an unlimited number of users.
15- SEO Powersuite
SEO Powersuite has been at the heart of my business for a long time.
And, although I use the paid version right now, the free version is still one of the most effective SEO site tools (and suites) you can get your hands on.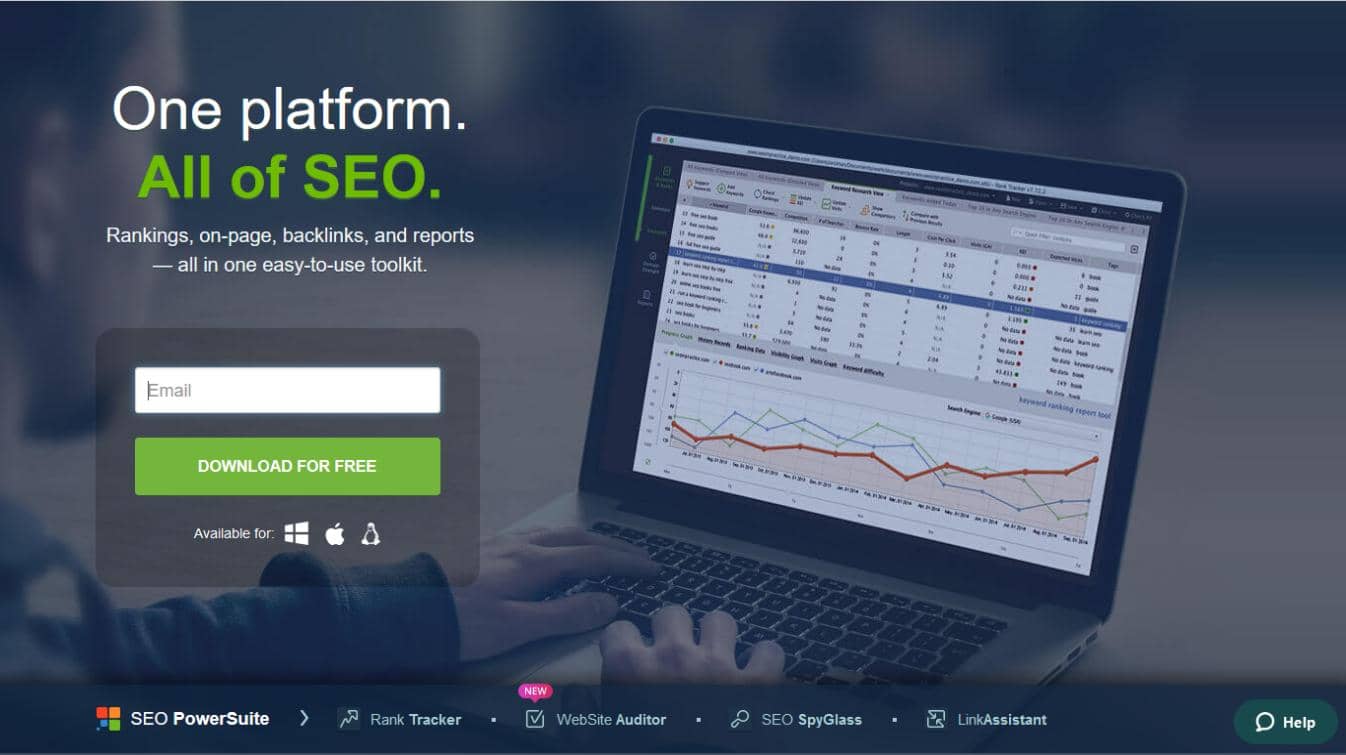 When you use this tool you're able to access such interesting tools:
Rank Tracker: This feature enables you to track the performance of you or your competitor for various keyword searches• After that, find the data you want to boost your rankings and attract traffic from the competition.
SEO SpyGlass: Explore more than 100,000 competitor backlinks and utilize data to shape your link building campaigns.
Website Auditor: Enables you to do audits in seconds, while showing you how to well optimize at each step of the way.
Link Assistant: Highly useful in the implementation of proper link building techniques. Manage every one of your links and develop partnerships.
16- AccuRanker Free Rank Tracker
An excellent tool developed by the team of AccuRanker is SERP Checker.
Completely free to use, this tool enables you to acquire accurate search results for any location or country.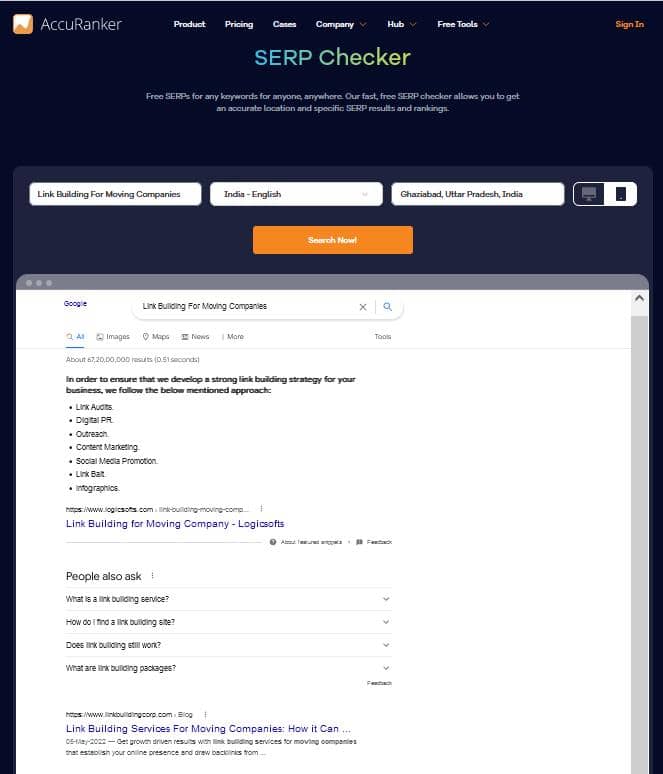 All, you need to do is to enter your keyword, choose the country, put a location, choose the device and you are done!
What you'll get?
✓ Quick rank checking
✓ Search results (including organic results and ads)
✓ Rankings on desktop or mobile
In fact, this is one of the best suitable mobile rank tracking tools available in the market right now.
17- Go Auditor
Have you prepared your complete SEO Audit Checklist? Not yet! Save your time by trying your hands on this easy-to-use tool.
Go Auditor is a free SEO audit tool that brings you all the vital information about your SEO.
Just enter your URL into the search bar and tap on 'Audit.'
You'll get the complete score and even a proper breakdown of the results.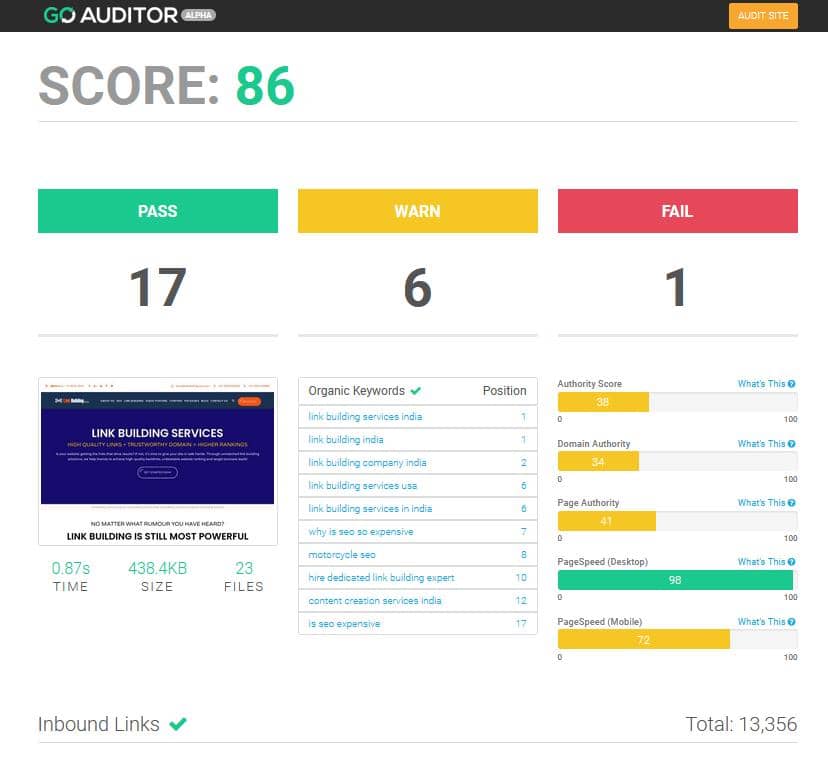 To know more, you can even expand every point to learn what you have done right or what you have to do to better your SEO.
Final Thought
So, we are done with the list.
This is the entire list of free SEO tools that can be highly useful and make your job easy!
They provide you with insights that would otherwise take a lot of time to generate. If you're on a tight budget, make these tools your priority.
Just give them a try to find out what you have to do to improve your website's ranking on SERPs. Don't forget to follow the tool's suggestions to escalate your growth.
Need a professional SEO expert's help? Don't look further. Give us a call at +91-9205356986 or immediately request a quick quote.