Looking for the latest SEO techniques to stand out in the crowd?The game of first-page ranking is just like a job, where there is only one vacancy, but applicants are thousands in numbers.You need to adopt creative ways and avoid old-schooled tactics that are no longer considered to be effective.
In the coming years, SEO competition is going to be tougher. So, what you have planned to rank your site higher in the search engine result pages?
Here we have enlisted 15+ new and best SEO techniques suggested by knowledgeable SEO experts to improve ranking on organic search.
Here, we will read:

☛ Understand What Users Are Looking For
☛ Check the Best Performing Pages of your Competitors
☛ Focus On The 'People Also Ask' Strategy
☛ Aim For Longtail Keywords
☛ Focus On Voice Search
☛ Use PR to Get Backlinks From Authorized Sites
☛ Update, Upgrade, And Reuse Old Blog Posts
☛ Try To Get Your Competitor's Broken Backlinks
☛ Write Minimum 1,890 Words
☛ Boost Email Outreach Response Rates
☛ Use Keyword Gap Analysis
☛ Use LSI Keywords
☛ Achieve Link Building Opportunities From "Best of" Lists
☛ Use Internal Links to Rank Page 2 Keywords
☛ Don't Forget Technical Optimization
☛ Give Priority To Core Web Vitals
1. Understand What Users Are Looking For
You can better serve online users if you know what kind of information they are searching for on the web and with what intent. After understanding what your target customers want, you can create content that attracts them and keeps them engaged for more.
Important Tip: Gather relevant data about your potential users' interest and their feedback by analyzing the value of the most popular pages in Google Analytics. Participate in questions & answers, community discussions, and forums such as Quora to determine what topics they talk about. See which posts people are sharing the most and listen to readers' comments on your blog post for better backlinks for SEO.
2. Check the Best Performing Pages of your Competitors
The more you will gain knowledge about your competitor's SEO strategy, the better it will be for you to improve your website performance.
When you focus on figuring out what your competitors are doing, you tend to do analysis better and understand why this approach is working before you actually use this insight to inform your own approach.
You can also go through your competitor's best-performing pages so that you identify where the organic traffic is coming and what it is increasing. Doing a thorough analysis of your competitor's top pages, you can find out things like:
● A keyword gap
● Gap between links
● Modify your existing content
● Correct keyword placement
Now, the question is how can you find your competitor's best pages? You can choose a free organic research tool for effective organic SEO and check the URL of a competitor by entering it in the search box.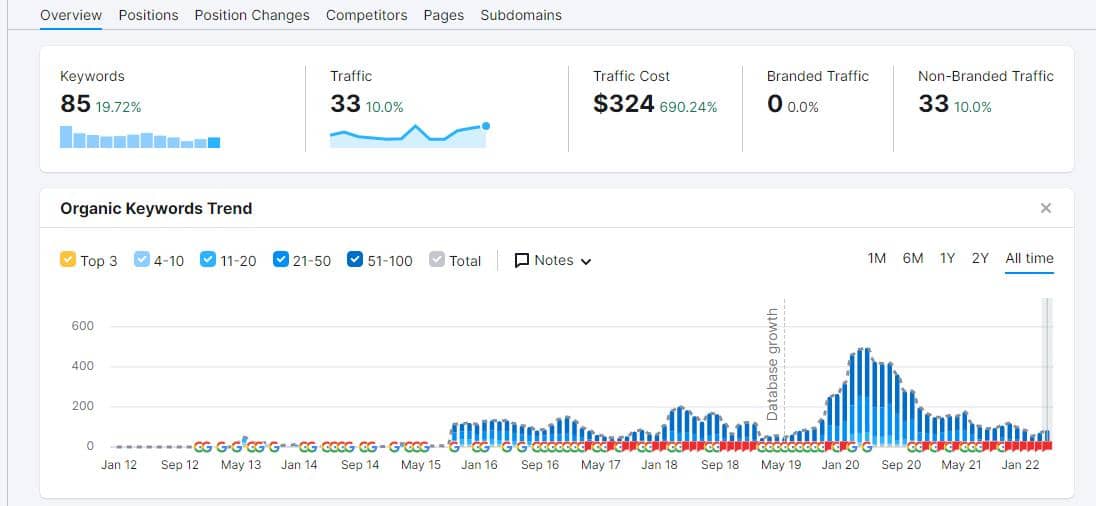 This will give you an overview of the site's organic traffic and a general overview of performance, but if you want to dig deeper here then open the "page" tab and sort by traffic.
There you will see all the pages that are organically performing on your target domain.

This list will help you understand all are the pages that are attracting the most traffic. To take this analysis to another level, find out why these pages are performing better than you and how you can develop a strategy to take some traffic from them.
Take this as an opportunity to analyze where your biggest profits could be relied on competitor activity, in spite of keyword research.
Analyzing is important as it assists you to identify potential areas to increase your efforts at a page level, in spite of a particular keyword level. This way you can find other sites that are your competitors.
Go to the competitor's tab on the same free tool and you will get a list of competing domains, and also insights into the organic traffic, and the number of common SEO keywords.

You can identify these domains separately by utilizing any tool to establish a well-researched insight into the pages that perform the best in your industry.
3. Focus On The 'People Also Ask' Strategy
Today, the SERPs go way beyond the 10 blue ticks that once got on Google's first page. Effective SEO should include strategies and techniques to take benefit of as many SERP features as it can.
The top-most feature that SEOs should use is "People Also Ask". If you are someone who doesn't know about it, the below image will clarify some of your doubts.

As per reports, the average % of SERPs when it comes to "People Also Ask" has drastically grown to 42% for both mobiles as well as desktop. But there are many reasons why you should pay attention to this feature according to a reliable SEO specialist. Listed below are some reasons:
● PAA assists to rank twice on 1st page of SERPs while holding a PAA result and first-page ranking, not like featured snippets.
● Focusing on PAA can help you appear conveniently at the top of the SERPs. Content that answers the questions of what your customers are asking is more likely to come within the top 3 results.
● They can be considered query refinements for the various types of questions that Google might find difficult to interpret.
There are many marketers who don't pay enough attention to "people Also Ask", therefore you have great opportunities to gain a competitive edge.
Basically, the top-level approach to achieving this feature is:
● Get a complete overview of already existing SERP features for your target keywords by using any position tracking tool and filter through PAA to have full knowledge about your opportunities.
● Find every missed opportunity by using the organic research tool to view all the queries you are ranking for but don't get featured in PAA results.
● Collect new ideas for generating content that mainly focuses on PAA results with the keyword overview tool.
● Make sure that your page's copy addresses a particular user query from an SEO point of view utilizing the SEO writing assistant.
4. Aim For Longtail Keywords
Long-tail keywords are more direct and specific than the general target keywords. They generally have lower search volume in comparison to shorter keywords, but they can be extremely useful.
Long-tail keywords not only help you know what your users are looking for but also show why users make a specific search. If you do proper keyword research, you will find that they usually have higher search volume than shorter keywords.
A recent survey has shown that 95% of all searches are for long-tail keywords. This has brought a huge change from the early days of the internet.
The top-most reason to target long-tail keywords is they have higher search intent. This is completely because they are more specific, so you can decrease the length of the keywords to those highly related to the actions you want your website visitors to take.
A common example is "how to rank on Google" which is a long-tail keyword. When it comes to short-tail keyword, it will become Google ranking.
The intention behind both keywords is very different. Long-term keyword like "How to rank on Google" shows that the user is asking a question which means he/she is looking for a direct answer.
For Google ranking, you can't analyze what the user's intent is. Maybe they just want to understand the concept.
Also, it is not necessary that every long-tail keyword will have lower search volume and, as an outcome, it will have lower competition. Hence, they are way easier to rank for.
How can you increase the long-tail keywords in your content?
You can't involve different long-tail keywords in your existing content, wishing that it will work in terms of actual SEO efforts for better result. This can have the opposite effect on what you are searching for.
Below-mentioned is some tips for long-tail keywords to your content:
● Choose the blog topics you want to write content for.
● Use the most common title or phrase of every topic in any keyword research tool.
● Analyze long-tail keywords related to the topics you have chosen with low competition and high search volume.
● Shortlist your keywords to the ones with high search intent. For example, if you are a clothing brand, and one of the topics is trendy clothes, your long-tail keyword would be "Tips to find trendy clothes".
● Try to give answers to the questions your user is searching for on the web.
5. Focus On Voice Search
With the biggest hits of voice-activated solutions such as SIRI, Alexa, Google Assistance, and Cortana, more and more people have started using a voice search option. About 70% of mobile users search for information using smart speakers. In 2019, voice searches are expected to increase a lot. Thus, optimize voice search results for real websites visibility.
Important Tip: Users generally ask questions through longer voice searches. So, add an FAQ section on your site ensuring your content answers their questions. Use long-tail keywords with about 8 words on average and a conversational tone. Target structured data snippets and mobile-friendliness of your site.
6. Use PR to Get Backlinks From Authorized Sites
The top-most challenge you could face with SEO is how to earn authority backlinks.
Backlinks have always been one of the important Google's top-ranking factors, and while there are various link-building techniques that can assist to get all quality links, the truth will always be that many techniques are difficult to upgrade efficiently.
When you will go through Google's link schemes guidelines, the suggestions would be very clear and direct:
One of the most perfect ways to achieve other websites for developing relevant links like yours is to create relevant and new content on popular content writing topics that can get immense popularity in the internet community. Publishing influential content gives you a lot of benefits:
● Links are generally editorial votes given by choice
● If your content seems useful to someone else, he/she will suggest it to other readers and link to it.
Another technique that can assist you to get more editorially placed links with the development of eye-catching content is digital PR.
Look at this as if you are creating and promoting content to various publishers and journalists that they can link to their articles. Content that gets more valued is:
● Research studies
● Infographics
● Expert insights
● Tools and calculators
It is all about thinking about everything like a PR and executing comprehensive White hat SEO. Digital PR is not always about pitching out promotional pieces along with a PR, rather it is about promoting linkable assets with a good outreach technique. The actual appeal here is that the correct story can provide you a specific number of editorially earned links from publications that your potential customers always found.
Digital PR gives you benefits like:
● Increasing organic traffic
● More sales.
● Boosting brand awareness
● Presenting you as a trustworthy and professional source in front of your customers when they are consuming content online.
● Improving social engagement
7. Update, Upgrade, And Reuse Old Blog Posts
Someone has rightly said, "Old is Gold". This is true in terms of blog writing. Updating and republishing the existing blog post with some new pertinent facts as per readers' search queries helps in improving the traffic by more than hundreds of percent.
Important Tips: Add some new points with appealing titles, headings, lists, images, and quality links through productive SEO link building to a related old post. Re-promote it by sharing it on social media and sending an email to your newsletter subscribers.
8. Try To Get Your Competitor's Broken Backlinks
If you are into SEO, you might already know how difficult it is to build high-quality backlinks, but there is one great technique you can use. The technique is a variant of broken link building.
While this technique solely depends on finding broken links, reaching out to try, creating content that suits the link, and getting it redirected to your content, there is a slight twist to it. And that is, you can use to get a head start: finding the links that show 404 pages on your competitor's sites.
First, enter your competitor's link into a backlink analytic tool, and head to the indexed pages, and then tick the broken pages box.

The pages that will be shown are the ones that return a 404 error and don't have Page rank through the links that point to them. Here can take help from professionals for correct broken link building.
Analyze this through domains, and you will see the number of referring domains that is linking to the particular page that are not working. It makes sense, to begin with metric given that new referring domains are the best aspect for link building success.
When checking a broken link through a tool, open up the link, and you will see that this is a 404.
Click the links on the tool, which will open up the particular insights for the specific URL. After clicking on the backlinks tan and check by searching follow links.
It will give you the chance to reach out and also recommend similar content of yours that could replace the broken link.
Lastly, you can rank this by preventing a bad user experience in the case when a visitor clicks onto dead links on their site.
9. Write Minimum 1,890 Words
According to several experiments and studies, an average first-page search result contains a site with about 1890 words. Regularly publishing informative and shareable content with 1890+ words results effectively in increased organic search traffic.
These results don't mean that your content always needs to be too lengthy, but staying at an average number of words can bring top results.
However, it is not sufficient to simply concentrate on the number of written words as well as the massive use of keywords. One of major Google's ranking aspects still sticks to the quality of the content. Therefore, hiring standard content writing solutions is important.
Basically, you should focus on creating complete, detailed, and top-notch posts.
Increasing your traffic and getting a better ranking are two daily challenges for those who handle a blog. Along with generating effective content, it is essential to make sure that your posts are placed on Google's first page.
For doing this, SEO techniques are vital because through the top tactics you can attract even more viewers.
How to Find LSI Keywords
"How to Find LSI Keywords?" is the most popular question nowadays. Honestly, finding the right LSI keywords has become easier than ever. You can consider the below-mentioned method to find one:
● Through Search Engine –
The most convenient method to find your high engagement LSI keywords is via a search engine. You can type a specific sentence in the Google search box to find the appropriate LSI keywords and search terms.
For example, if you Google the term "Link Building", you will find the LSI keywords mentioned below in the mage.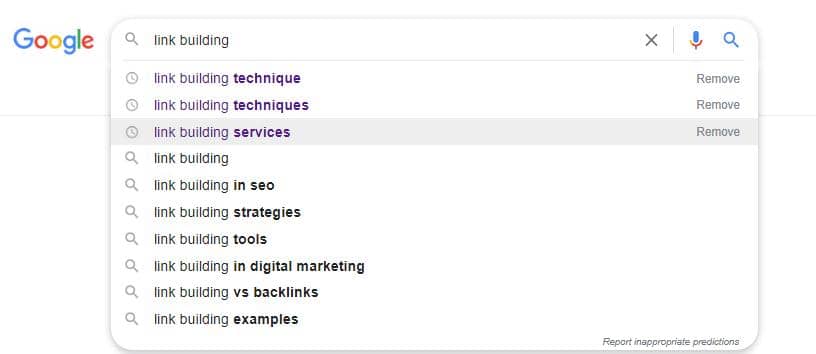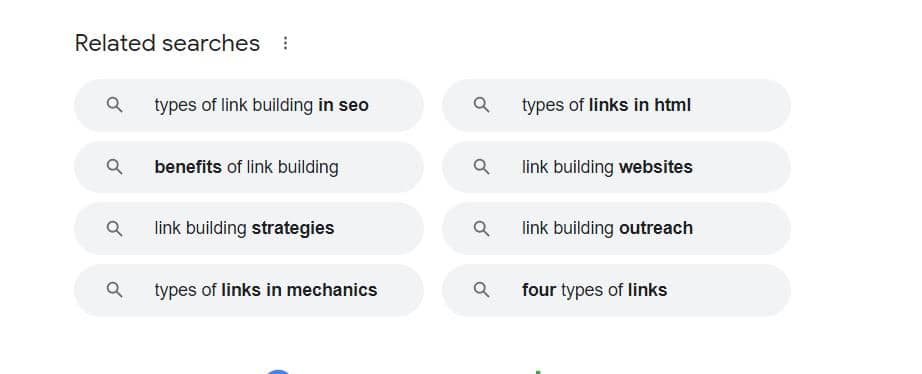 There are some keywords that Google links with correct search terms. However, these types of keywords will change according to your geographical location and search term as well.
10. Boost Email Outreach Response Rates
When someone goes through an email from a random person, two questions always comes into their mind:
● Who is the person?
● What is the purpose?
The better you will find out the answer to these questions, the better your response rate will become, and the more you will get valuable online marketing benefits.
But how to do that?
Try to use the word because in the email.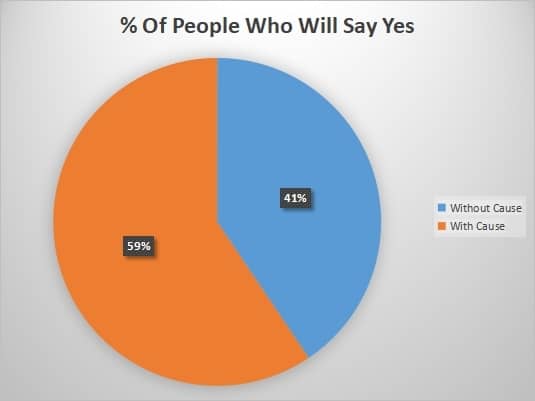 When someone asked: "Can I use your tablet before you?", only 41% of people said yes.
But someone asked: "Can I use the tablet before you because I want to send an urgent mail?", 59% of the people said yes.
You can clearly see the difference when "because" is used.
It seems like the word "because" makes your requirements more convincing.
In the era where outreach is everything, legit messages get better responses or positive results.
In the below image, you can see how a person's outreach pitch leverages the word " because":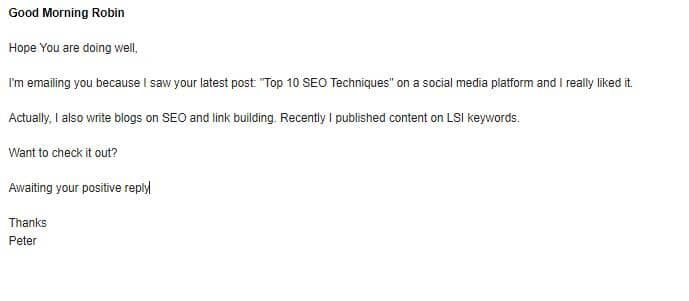 Writing this type of mail informs the person why you are emailing them after a few seconds of reading. This is one of the credible tips to improve ecommerce sales.
But more necessarily, the word "because" highlights the reason for reaching out as more professional.
11. Use Keyword Gap Analysis
When its the matter of developing a perfect content plan, you need to focus on two major aspects:
● Modifying existing content
● Creating new, unique, and engaging content
It's true that optimizing existing content is always important and an effective starting point. But the most website needs to analyze where they have optimized all their existing content.
It is always easier to analyze the gains from improving content that is already indexed in comparison to those that are completely new content.
In this case, all your efforts will convert into the creation of new content. But the top-most mistake anyone could make when creating content is doing it blindly.
You should always focus on creating content with a purpose and your every piece of content should have a justification of why it exists on the internet. This means giving your time to professionally plan a content strategy for fabulous and result-oriented creation. Here you can observe the major impact of content writing on SEO.
The quickest way to establish a content plan is to do a keyword gap analysis that will give you a list of keywords that your competitors rank for on SERPs but you don't.
After going through the keywords, you can create content around that keyword and topic for filling the gap. And also you can do it faster and more effectively with the best SEO tools.
To do this, you can use a free keyword gap tool and enter your own URL with 4 other domains of your competitors. Make sure that the organic keywords are selected.

Click on "Compare" to see a complete insight into keyword opportunities. But you should choose to give more attention to the comparison grid.
The filters at the top of the grid can help you find keyword gaps in conjunction with the table headings.

When it comes to missing portions, it shows you the exact focus keyword that your competitors rank for, but you don't. On the other hand, the untapped section shows the keywords that at least one of the others rank for.
Here, we need to give you a suggestion that prefers to filter either by 'volume' or 'KD%' according to your site authority to compete for high-volume search queries.
If you have just created a website, for example, you will choose to target lower KD% search terms.
You can utilize these keyword gaps to incorporate into your content strategy and assist you to develop content that your competitors are ranking for but that you don't currently have any position in SERPs.
Important Tips: Create readable content on one topic with top-searched keywords, facts & figures, examples, infographics, bullets & numberings, and tables to make every part valuable for readers.
12. Use LSI Keywords
Find LSI (latent semantic indexing) keywords and use them as per Google guidelines to rank a website higher. LSI is basically a word relationship-building algorithm that finds similar patterns between several words by searching and matching the meaning of all those words.
For example, users search for the top school in Noida with similar phrases such as top 20 schools in Noida, top 15 schools in Noida, top 25 schools in Noida, etc. So, you have to use these keywords instead of doing keyword stuffing with one keyword. Here is deep keyword research for local business.
Important Tips: Focus on similar meaning words, synonyms, and words that appear in related searches. Use LSI keywords in a way that Google prefers i.e. table, rich snippets, images, headings, FAQs, and lists. Remember that LSI keywords are generally long tail sentences.
13. Achieve Link Building Opportunities From "Best of" Lists
If you do link building, you might know that getting niche-relevant link prospects is not easy.
What you may not realize is that bloggers in your industry develop these lists for you, using the term " best of" blog posts.
"Best of" always shows accurate lists of the best blogs in your selected industry.
But how can you get those "best of" blog posts?
Here are search strings to consider:
● "[keyword] blogs to follow"
● "best [keyword] posts"
● "top [keyword] blogs to follow" + "Current year"
For example, we just search for top SEO blogs to follow:
We found the below-mentioned list of 22 blogs in the SEO space:

These 22 blogs are the best pieces for reference and to reach out to the next time when you are planning to write a new content. These blogs will also help you to build long-term relationships.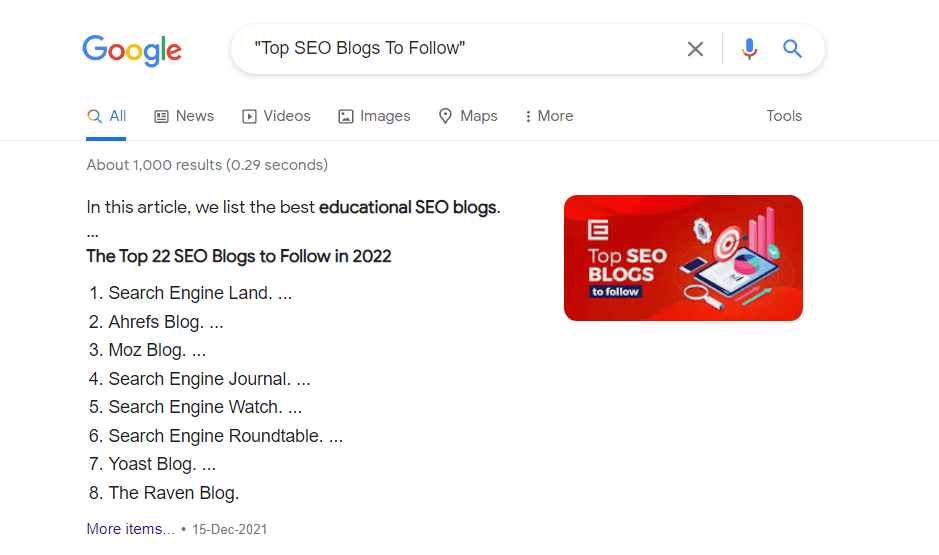 14. Use Internal Links to Rank Page 2 Keywords
Do you have any keywords that are ranking on the second page of Google but need to be get ranked on the first page of SERPs? Including internal links to such pages is the key to doing this according to a trustworthy local SEO company.
Internal links help to improve page rank and pass the relevancy signal. Also, internal linking is massively used as an SEO technique. And it is often observed that through internal linking, page ranking on the 2nd page jumps into the 1st page.
To make use of the advantage of internal links, you first need to increase page 2 positions.
Use a tool, and enter your URL into the organic research tool, and then click on the position tab.
After you are done with this, choose 11-20 from the position's filter. This way you will get a list of those keywords that are ranking on page 2 and can get benefits from an internal link boost.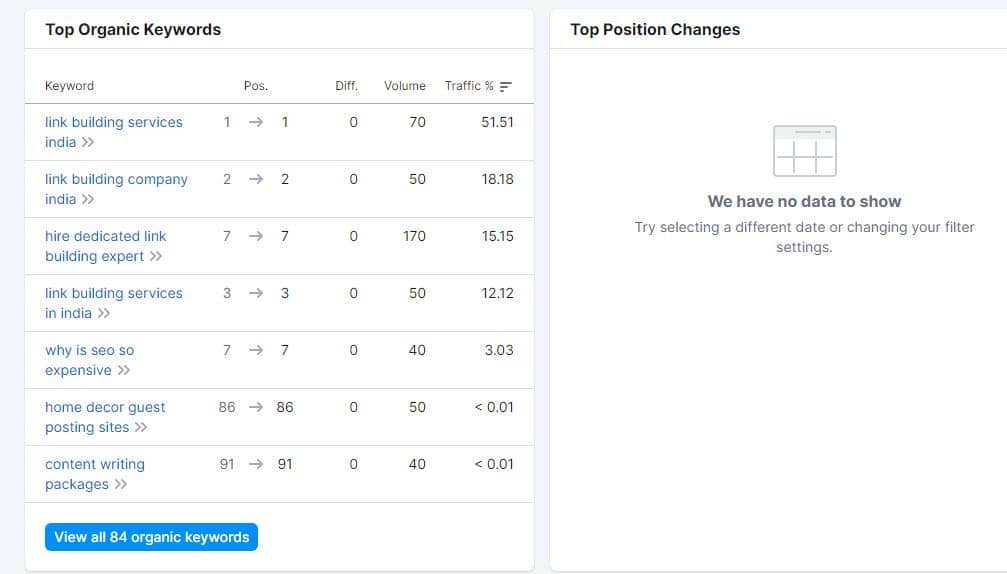 Let's take an example.
If you want to pass link authority, first go through the insights from the Backlink Analytic tool for your specific URL. Click on the indexed pages and then filter by referring domains.
In this manner you can find the appropriate pages that have been linked to by various other websites. This immensely helps in top notch eCommerce SEO.
If you find any page that is liked by 1.3K new domains:
It means the content on the page does not link through to the page that ranks for a specific URL. This is clearly a missed opportunity.
Go through your website's top linked pages and try to include internal links where possible. And don't ignore other opportunities too.
For example, go to Google and write "site": search for your URL and focused keyword.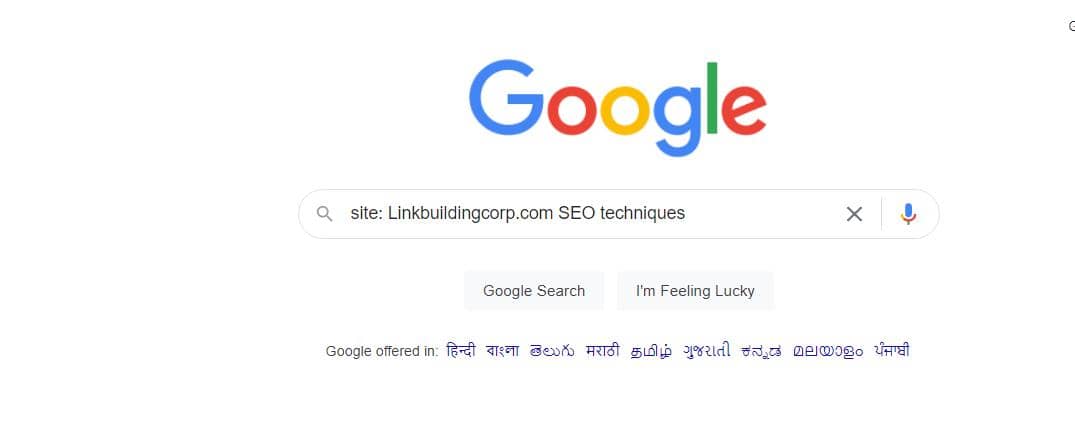 These are all the pages you will get when you search for that query. Work through all of these and if any of the pages don't have internal links, make sure to add at least one in it.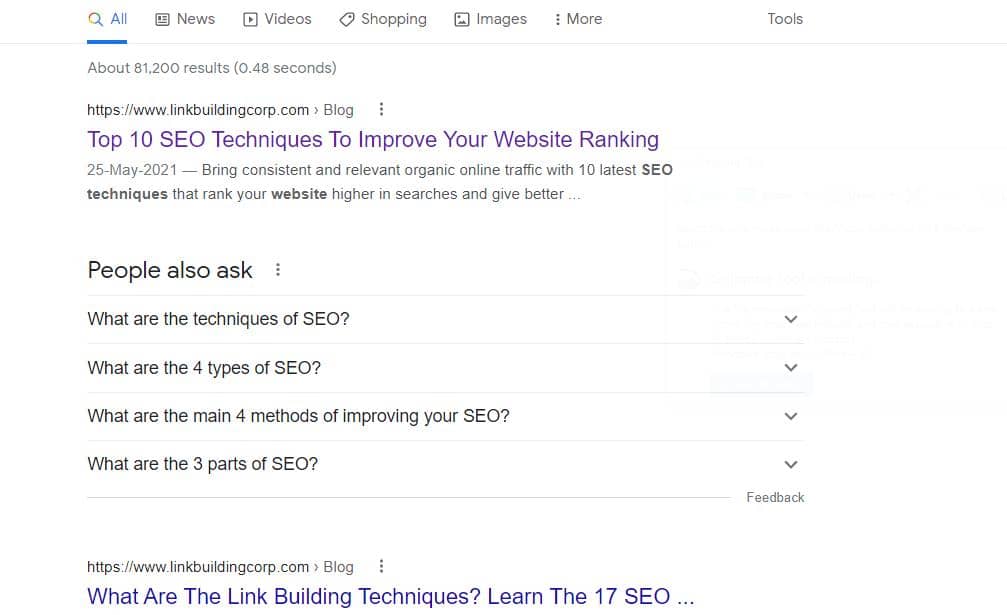 15. Don't Forget Technical Optimization
Keywords and content can't alone rank a site higher in search results. It is important to optimize the website for search engines without any technical issues. Consider technical aspects of a website for quality conversions, better ranking, and high grade website SEO.
Important Tips: Grip on your technical SEO by making your site secure through HTTPS and improving site speed through the integration of CDN (content delivery network). Enable AMP (accelerated mobile pages) by including HTML tags, AMP cache, and AMP JS library. Correct semantic markups to tell Google's spiders what your webpage is all about.
16. Give Priority To Core Web Vitals
Google has begun focusing more on-page and user experience for ranking a page. That means that focus has shifted from on-page UX elements like:
● Intrusive interstitials
● Mobile-friendliness
● HTTPS
● Safe-browsing
The biggest change that has been introduced by Core Web Vital have become a ranking signal. And this could be one of the important reasons for hiring an SEO company.
Core Web Vitals basically holds responsiveness, metrics around speed, and visual stability defined according to below-mentioned points:
● Largest Contentful Paint (LCP): The is shows the time it consumes for loading a page. The loading time should be 2.5 seconds or faster than that.
● First Input Delay (FID): It shows the time it takes for a page to become interactive for the user. It takes less than 100 milliseconds.
● Cumulative Layout Shift (CLS): The amount of time it takes to shift the layout of visual page content should be less than 0.1.
According to Google:
Core Web Vital is the most important aspect of Web Viral that goes for all web pages. It should be measured by every site owner and surfaced around various Google tools. Every Core Web Vital shows a different facet of the user experience and showcases the actual world experience a complicated user-centric result.
You can easily audit the performance of your CWB (Core Web Vitals) and do worthwhile website SEO audit, as well as get suggestions on how to enhance them.
Along with that, try to learn more about Core Web Vitals to know about dedicated webinars or go through the guide on page experience signals.
SEO is changing a lot year by year with new algorithm updates and guidelines from Google. Whether you are a digital marketer, site administrator, or business owner, you can use these 10 sure-fire SEO techniques to get a higher ranking in the Search Engine Result Page (SERP).
Conclusion:
In short, use SEO techniques to drive more traffic. Focus on doing well on-page SEO and develop reliable authority backlinks to improve your off-page SEO and implement a fruitful content marketing strategy. These are all the ways you can use to make your online business successful. If in case you want assistance from professionals, reach LinkBuildingCorp. We help our clients with professional SEO services at a competitive price.
Our team will understand your needs and suggest you best strategy to achieve your goals. To avail of SEO solutions, contact us at +91-9205356986 or request a quick quote.