Link building was ignored by those people who failed to acquire the ever-changing rules and improved needs on skills, details, and perseverance for years. There has been some talking about links being a ranking factor.
Many online marketers have only focused on the content and on-page SEO and ignored building links by saying "we know everything about links".
But do they really know everything about links?
Links can possess a risk now, and you should have complete knowledge of that risk.
Did you know that in the current scenario, most people still prefer looking at the source page, the adverting page, and call that the "backlink"? A link is a connection from A to B.
Today, we'll read:

Tried and Tested Link Building Techniques

1. Skyscraper technique
2. Produce educational content
3. Guest posts
4. Social media outreach
5. Specialized Discussion Forums
6. Content-Based Link Building
7. Create a Dedicated Blog Section
8. Links from forums
9. Case studies
10. Reviews and comparisons
11. Podcast guesting
12. Top lists
13. White-papers
14. Make an interview
15. Testimonials sections
16. Internal linking
17. Robots.txt</a >
18. Broken link building
19. Ask for backlinks
20. Build relationships
21. Give a testimonial
22. Start a blog
23. Register your site in reputed directories
24. Take Advantage Of Guest Articles
25. Discover competitors' common backlinks
26. Share Your Content With Others
27. Grab Your Competitor's Link
28. Turn your mentions into backlinks
29. Find the most relevant link building opportunities
30. Infographics
31. Lists
32. Research reports and case studies
33. Newsletter subscriptions
34. Extra material
35. Learn from others
Let's begin with it….
Tried and Tested Link Building Techniques
Though quality link building is not a hassle-free thing to do, there are still many effective white hat SEO tactics that you can begin following today, without thinking about efforts and expenses.
1. Skyscraper Technique
The Skyscraper technique is one of the best link-building techniques that was introduced by Brian Dean of Backlinko. This technique is a way to create engaging content that will help you to get high-quality editorial links.
The process involved in this technique is:
• Find out the most popular content in SERPs as per the keywords that are relevant to your brand.
• Check the publisher linking to the content you are targeting.
• Create better content that is way better than the content you have selected.
• Reach out to every publisher who is linking to the targeted content and recommend your more influential and engaging content.
The reason behind this popular Skyscraper technique working so we are that you are reaching the publishers who are interested in linking to engaging content.
Basically, you are streamlining your outreach by reaching people who are already interested in linking to similar content. It is like a targeted approach to a backlink gap analysis, as you are reaching out to people who may have found your content interesting before you have even reached them.
2. Produce educational content
If you check SERP, you'll find that everywhere there are "How to" articles. Publishers think it is convenient to educate. Well, it is, but the recycled content out on the internet won't attract enough readers.
On the other hand, if you create content through professional content writing solutions with unique ideas and opinions, you can more easily target a specific group of people
3. Guest posts
In short, a guest post is an article written and posted on someone else's blog. When you write a blog and publish it on your website, it is called as a post, but when someone else publishes your content on their website, it is a guest. Guest posts are effective when you want to increase your reputation in the market.
Important Things to Remember About Guest Posts
• Guest posts must be written correctly because search engines have become a bit choosy and people too.
• They should be according to the topic. People should be able to read it conveniently.
• People should share them as much as possible on social media. If you invest in high quality social media writing, It will increase the readership
• Outbound links should be beneficial and appropriate as per your article.
• Don't post on a website that has already posted a lot of gues content because the links will be pretty much useless.
And now coming to the opposite side: If you publish a guest post on your website and the same blogger publishes the same content on some other site linking to the original content your site, you get a backlink.
4. Social media outreach
Social media outreach is the technique of using social platforms such as Linkedin, Facebook, and Twitter to increase the awareness of your brand, and content, or to establish new profitable relationships.
Unluckily there are some marketers who use social media outreach as an opportunity to spam influencers.
Rather than trying to build genuine relationships, they make it more of a transaction. Sending thousands of direct messages to people you have never talked to is not outreach, it's spam.You need to do real SEO marketing properly.
Here are some strong Outreach Strategies
• Optimize your web presence
• Establish a reputed image in the industry
• Gather high-quality leads
• Make your outreach strategy according to your needs
• Analyze, optimize, and improve
Social media outreach is a very effective method if done properly. It should not be like spamming people. It should about building genuine connection and relationships that are helpful.
5. Specialized Discussion Forums
Join Reddit, Quora, and many other platforms to ask and answer your customer's questions. Just be mindful that these forums generally have very strict spam rules and are full of experts, so you can get banned.
The most essential thing to consider:
• Make your submission properly, don't just copy the text from your blog. A perfect content creation helps you in many ways.
• Personalize it as per the readers' point of view
• Ensure the links are appropriate as per your content so it doesn't seem like you are doing self-promotion.
• Make it consistent to reply to comments.
6. Content-Based Link Building
It is a difficult, but yet very fruitful technique. Develop content that can attract readers, increase traffic, and social shares.
When you write, make sure to check whether your content is readable. Content has to be structured professionally and without any grammar mistakes. There are various tools that you cause to avoid any error in the content.
Check the flow, passive voice index, adverbs usages estimated reading time, or unique words. Obviously, this completely relies on your target audience. Basically, you need to put actual seo efforts for better result.
7. Create a Dedicated Blog Section
There are various companies that publish useful content despite not having a blog. It is the right time to use that strategy. A good and dedicated blog is like an engagement tool.
How to start a blog
The most difficult part about blogging is getting enough time and ideas to do it consistently.
If you want to start consistent blogging, here are some points that you should keep in mind:
• Keep in account the different opportunities to monetize.
• Choose an audience that can benefit your business the most.
• Select the best blogging platform and create your blog.
• Keep the groundwork for distribution.
• Make publishing strategy.
If you are thinking about monetization then let us clear you. It is because you need to think more like a business owner than a blogger to make this a successful journey. This will make you know how can a blog improve your SEO efforts.
8. Links from forums
Q&A sites, Forums, content aggregators, and so on, you can add links everywhere you can want, but remember just one thing that most of them are low-quality links, usually no-follow. So, their benefits are doubtful.
9. Case studies
Case studies are a link to a backlink gold mine. This is the reason why it was important to mention this in this blog. Case studies tend to be unique and highlight new information. Ensure to have actual data, do thorough research, try to experiment with different things, and test industry myths.
When creating a case study, it is beneficial to include:
• Data background
• Challenge
• Selected time frame
• Key takeaways
• Results
10. Reviews and comparisons
Reviews and comparisons are two important aspects that can help you in consistent website ranking factor if done right.
Your deep analysis, cons, pros, and suggestions will solve the decision paralysis of various readers.
What's more, if you are good at it, companies will pay more attention and review your products. And who knows, you can so become a thought leader.
Reviews and comparisons are on two different scales when you professionally approach them. These terms are used by people who are unaware of what they actually want.
• Someone who has specialization on whatever you are searching for and is giving his or her own take on the subject matter writes a review.
• Include two or more similar terms or products, which may have the same meaning, but ensure to see which is better and suits your trendy content writing topics the most.
11. Podcast guesting
Everyone knows that podcasts are popular. They are very easy to understand so you can acquire a lot of knowledge and get some ongoing news while doing some other stuff. Podcast guesting is all about targeting podcasts relevant to your industry and reaching creators to be part of them.
It's an effective but underrated marketing technique. With podcast guesting, you can get a lot of exposure for yourself and your business.
12. Top lists
There are many but if you have relevant data then it would increase the possibility of your success. When writing top lists, keep in mind the timing and write detailed information.
Listed below are the most essential tasks:
• Identify search results for your main SEO keywords.
• Write something unique and interesting
• If you have your own data, the process will become way more convenient.
• If your topic is time-bounded, ensure you choose the right time.
13. White-papers
Whitepapers are authoritative, persuasive, detailed reports on a particular topic that presents an issue with a solution.
Marketers develop whitepapers to educate their audience about a specific problem or explain as well as promote a specific methodology. They act as advanced problem-solving guides. Essentially, white papers need at least an email address which makes them great for capturing leads.
Choosing a Topic for a White Paper
Here are some points to keep in mind while choosing a topic for a white paper:
• Expert analysis
• Audience
• Problem-solving
14. Make an interview
Try to shake hands with renowned authorities in your industry. It does not need to be a famous actor. The person you will choose will share the interview with their audience and might link to it on their website also. This will help you in better link building for SEO.
15. Testimonials sections
Think about all the products you have used and get in touch with the people behind them and write testimonials to be published on their website in exchange for a link. You will need to write some emails and reminders but it can be very helpful.
16. Internal linking
An internal link is referred to as a link that directs from one page on your website to another page of your website.
Both your users and search engines use links to get content on your site your users utilize links to direct through your website and to search for the content they want to find. Search engines also use links to navigate to your website.
They will not even see a page where there are no respective backlinks for SEO.
Relationships between content
Google crawls websites by following links, external as well as internal, using a bot known as Googlebot. This bot occurs at the site's homepage, follows the first link, and provides the page.
By just following links, Google can work out the relationship between different posts pages, and other content. In this manner, Google analyzes which page on your website is focused on the same subject.
For example, you will see links in many of our content. We make sure that Google understands what's the content all about so that it can rank us well for the blog in SERPs.
There is a major impact of content writing if you do good interlinking.
17. Robots.txt
A robots.text file is a set of instructions for bots. This file involves the source files of most sites. Robots.text files are mostly focused on handling the activities of good bots such as web crawlers because bad bots are not likely to follow the instructions.
Know the limitations of robots.text file:
• Robots.txt directives may not be supported properly by all search engines.
• Every crawler has a different way to interpret syntax.
• A webpage that is disallowed in robots. Text can still get indexed if linked to other websites.
robots.txt syntax:
User-agent: * (e.g. Googlebot)
Disallow: / (e.g. /images/XYZ.png)
18. Broken link building
Broken link building is a process of finding outa dead page with backlinks, developing a similar page, then asking people to link back to that page. This powerful broken link building technique helps to swap the links because they do not want to send visitors to a broken page.
How to do broken link building?
Here is the process to do broken link building:
• Find out some broken pages with backlinks
• Check the backlinks
• Develop a replacement page
• Do outreach
19. Ask for backlinks
There is a great way to start, peculiarly if you are a beginner in this field. Look out for your friends, colleagues, relatives, partners, and clients who published a blog or have a site. All you have to do is request them for a backlink. Ask for in-content links rather than the links in the footer or sidebar.
But be very careful and ensure that the backlink coming from another website is related to your niche. Otherwise, it will not be as effective as it needs to be and may even harm your website.
20. Build relationships
For quality link building, you need to form good relationships. There are many opportunities needed for building new contacts. You should begin with niche-related companies that offer reliable SEO solutions as this will help you to gain quality inbound links.
Also, you can take the first step towards contributing with relevant comments and posts, offering contextual value to every discussion. Through such active participation, you will not only get some great links but will also access the newest industry news and get connected to some valuable people that share their knowledge and thoughts.
21. Give a testimonial
Testimonial link building is already a winning scenario. Most businesses provide you the opportunity to describe your experience of using their products in a few words.
On one hand, this is the best way for them to earn customers' trust.
Whereas on the other hand, it's one of the great techniques to create quality links and genuine traffic from that site and it generally has a way higher approval rate compare to that in standard link request e-mails.
This way both get the benefit, companies get another testimonial to put on their site, while you build a new link.
There is a high chance that you can get a link in return for a testimonial.
22. Start a blog
It's suggested that don't create a blog with one link and one post to your website. If you do so, you will not only waste your time but you will probably create another risk for yourself. If you want to have your personal blog you must keep it alive.
Keep on posting some or the other thing on a regular basis.
Concentrate on your client and industry's needs. In time, it is likely to gain most of the authority.
Ensure that your content is valuable, relevant, well-structured, and worth linking to. That's how you build links for your business.
23. Register your site in reputed directories
There is a number of online directories that give no value to the Internet users and Google has removed them from its search results. You surely don't want your website to list on such pages. But not every online directory is harmful.
A directory not only allows you to post a link to your website but also offers valuable information for your genuine customers.
Some reputed directories are:
(a) BOTW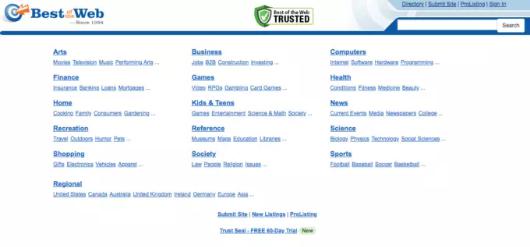 Best of the Web is a trusted directory to date. It is used by more than 16 million users.
(b) Spoke.com

Spoke is an online platform that aims to find and discuss with business people, news, companies, and many more.
(c) About Us

Actually created as a business domain directory, About Us permits every kind of website to be discussed and registered.
The list can extend as there are a number of reputed directories for every kind of websites. Directories that are connected to informative websites for a particular industry are a great choice.
According to thematic Link Building Experts, having your business mentioned in such directories gets your site indexed in search engines.
24. Take Advantage Of Guest Articles
Guest blogging is the most definite way to reach new audiences. Publishing your articles on another reputed website will showcase your content in front of new audiences.
Many times it's not just about getting a backlink but it's about improving online reputation.
Guest blogging assists you to expand your audience and uplift your relationships. In case you have some queries about guest posting, consider that even Google welcomes guest contributors on its Google Analytics blog. Here is a tweet proving that

There is a number of techniques to analyze websites that accept guest articles or productive guest posting for SEO. Here is the common one.
Utilize Google search queries to find the blogs that accept guest contributors:
• your keyword + inurl:guest-post-guidelines
• your keyword + submit an article
• your keyword + now accepting guest posts
• your keyword + want to write for
• your keyword + become an author
• your keyword + inurl:write-for-us
• your keyword + guest-posts
• your keyword + become a contributor
• your keyword + contribute
• your keyword + guest post by
• your keyword + bloggers wanted
When publishing a valuable guest posting for website always ensure that you are linking to your social media profiles. If your audience enjoys then they can easily follow you for the same articles.
25. Discover competitors' common backlinks
If you search for the backlinks of your competitors, you will probably end up knowing that they have some common backlinks that you don't have yet. Well, if they can get those backlinks, why can't you?
There are many ways to build links, to acquire the most out of your competitor's backlink, you can execute a simple analysis and discover exactly which links are giving benefit to your competitors.
And can make sure that you're getting high-quality backlinks according to Google algorithms. Otherwise, you could face a penalty from Google, that surely gonna hurt your proven SEO strategy.
You might know about Google's PageRank. It's a method that Google uses to check the quality and authority of a site. Sites are allotted with PR rank from 0 to 10, with 10 being the perfect possible PR.
While PR scores are no longer important for people, but it still plays an essential role in building links. Google uses hundreds of things to evaluate the quality of the site. But before you go further for any analysis, first check to ensure that the website is actually indexed by Google.
You can do this by a simple search on Google. If you see that the links are showing on SERP then they are indexed and if the site doesn't exist, it means they are on penalties.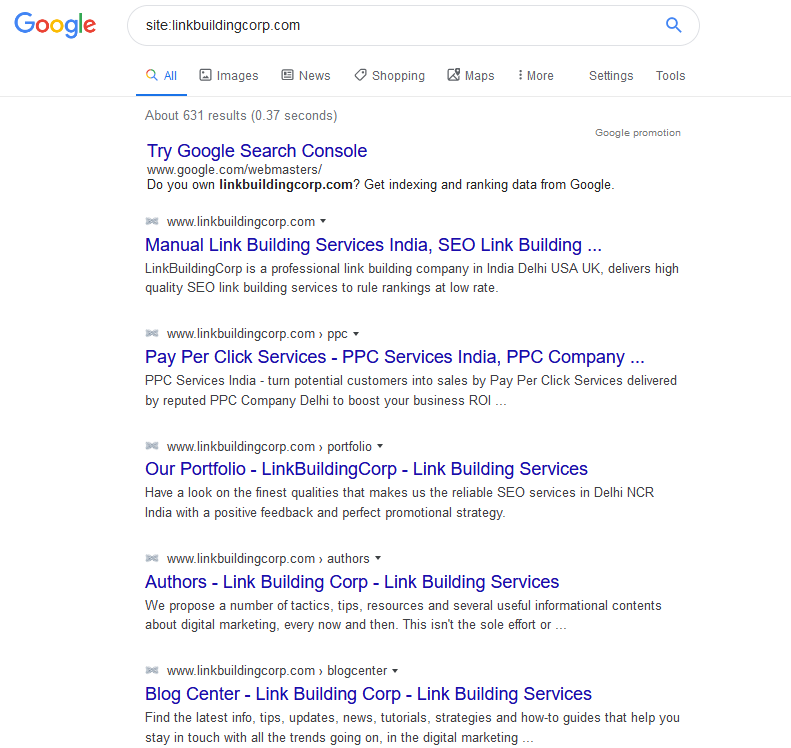 Therefore, if the link doesn't exist it means that it's not capable to consider for your link profile.
There is one more method to discover your competitor's backlinks is to perform an audit with credible SEO audit tips on your customer's site. You already know that it's important to link audits on your website on a daily basis so that you know you are know going wrong anywhere. But have you thought about auditing other people's sites?
It works the exact same way except you get a bunch of data regarding your competitors that you can use to surpass them in SERPs. But if you want to go extra, it's suggested SEMrush's Backlink Audit tool.
This way you will get to analyze the links that you should follow and one that you should not. Once you are done auditing, you will get an organic list of backlinks from your competitor's profile.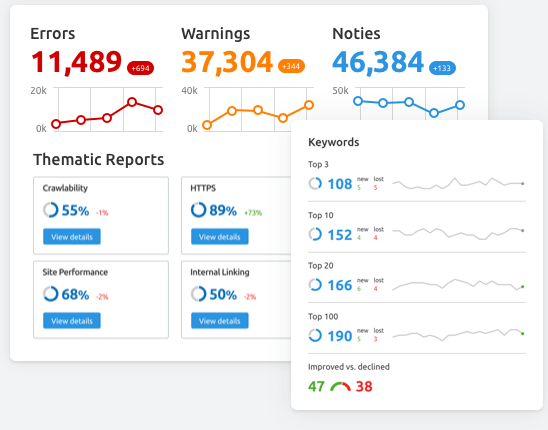 26. Share Your Content With Others
It's a popular way to get valuable ideas that will earn links for your website. When it is a matter of getting content to the top of the search rankings there are several links earning tips that you can employ. It needs genuine influential content writing.
Even, after performing the process on an already-reputed post about Google's ranking factor, Dean graphically improved the page's backlink profile.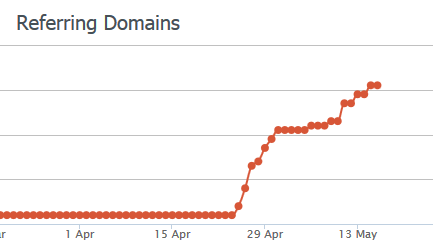 Now the question is how can you get similar results for your website? Instead of searching here and there, look for the content you are skyscraping and question yourself:
• Which questions go unanswered?
• Which instructions are Tough to follow?
• Who isn't getting catered here?
If you have a particular competitor in mind, you can begin skyscraping through Ahref's Site Explorer to search for pieces in your niche that are building their reputation well.
To make you understand how it works, here is an example that is shown by using Copyblogger.

Enter your specific or targeted domain and choose Site Explorer > Pages > Best by Links.
If you keep scrolling you will see various potential dofollow and nofollow backlinks willing to reach these pages, they will be willing to link to similar pages as well.
Now, you can analyze the page by dropping the URL into the site explorer and choosing the correct URL. Then, check out the search as well as backlink data. All these data will give you an idea of how valuable each page is according to its domain. This will give you an idea of what type of content you should publish to beat your competitors.
27. Utilize the Broken Link Building Method
This method involves contacting a webmaster to report unrelevant links present on his/her website. At the same time, you can also suggest another website to replace that link. And here, you get a chance to mention your website. Because you are doing favour to webmasters by reporting the broken link, the possibility of getting a backlink increases. It will help you improve website online presence for business.
Therefore, to utilize the power of the broken-link method, first, look out for relevant sites in your niche that carries resource pages. You can find them by using the following search queries in Google:
• Your keywords + resources
• Keywords inurl: links
• Your keywords + links
For example, If you have a shopping website, you have to search for shopping + links. For finding broken links easily, install and download the Google Chrome plugin known as Check my Links. Using this plugin, you can quickly discover a number of 404 links.
Now, coming back to the webmaster: when reaching out, first, introduce yourself. Tell the individual that he or she is linking to a website that doesn't exist. Ensure to mention the exact location of the broken link so that they can find it easily.
Give some ideas and hints to replace that link, including your website. If you want a backlink then try to be helpful. Mostly, this method works but in rare cases, the webmaster refuses to link back to you.
To do it perfectly, choose the right backlinks company for good results.
28. Turn your mentions into backlinks
(a) Research:
Utilize the benefits of a tool named SEMrush to scan the web completely for unlinked mentions. Ensure to scan for all the genuine variations of your company. This way you can make sure that no mentions are ignored.
(b) Find Contact Information:
The ideal contact could be a site's webmaster, especially if there is any external link in the article. Keep in mind that this could result in many results and might prove frivolous. You can also utilize LinkedIn to zero in a related position. Find the author's article or website editor's contact information so as to reach them.
(c) The Pitch:
Word and request in a way that not only benefits you or your website but benefits the brand as well.
(d) Follow-up:
Sometimes internal pages are convenient to link in comparison to your homepage. If the link has not been included and you haven't seen any update on that, ensure to follow up till you see any changes.
29. Find the most relevant link building opportunities
There is a number of the most efficient link creation strategies for building links. There are many blogs, sites, or forums where you can fix your backlink, but generally, it is not convenient to find them. Whether you want a strong site or blog where you can adjust a guest article or thematic forum with the following links, the SERP search tool can help you. The best thing about it is that you get to know about the links that are relevant and has high authority in your industry.
30. Infographics
Infographics are a popular technique to get backlinks. They are also very useful because they are easy to share and understand. No one wishes to read boring things, everyone attracts to visual data, right? That's why the popularity of infographics increased massively. You can consider that valuable online publications like Mashable publish a variety of infographics on the internet. It increase traffic massively.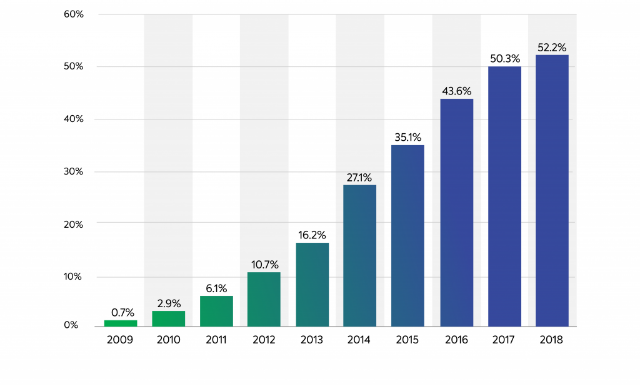 While choosing your infographics, be careful that each one should have a unique and involving story for your audience. To make your selection more appropriate, see what people are looking for, then begin creating your infographics through statistical data.
After creating an infographic, you need to make it convenient for others to share it. For executing this, create your own embed code by using Siege Media Generator.
Once you are done with it, it's time to share it. There are different infographic directories like Reddit Infographics, Visual.ly, Infographic Journal, and so on. Lastly, do email outreach to people who have clicked on common infographics and ask them for feedback on your infographic. But never tell them to link directly.
31. Lists
It's a complete psychological theory, brains attract to lists. If you form some cool list, there is a great chance that people gonna influenced by it and click to share it.
Just see an example of these two headlines:
"Apple is good for your health"
"5 incredible types of apple you have never seen before"
It seems to be interesting and people love to read such things.
32. Research reports and case studies
According to the advanced and helpful link building guide, Your personal thoughts can be valuable and interesting, especially if you are in a particular industry for a long time. But, if you want to become an authority and gain more backlinks then you will have to showcase some facts. This is the reason why the most shared contents are:
• Research papers
• Case studies
• Research papers
• Comparison
• Reviews
Try to become the first person to write about a specific topic. Unique content is critical in an industry where your niche alters quickly. Your research consists of all test results, relevant data, charts, and always links to your resources.
33. Newsletter subscriptions
Generally, companies do not know how essential a newsletter could be. If it is utilized properly, the advantages are great. Publishing a newsletter, it will increase the attention and knowledge of your clients and readers. With quality and interesting content, you can grow the chances of sharing it, thereby growing traffic and the number of backlinks.
Attempt to add some efficient call-to-action button in your newsletter, for example, provide them to register for some webinar, download an eBook, or some white paper.
34. Extra material
You can also get more value as per the content you create by utilizing your content in various formats:
• Podcasts from research
• Transcripts
• Guides
• Webinar recording
• Videos
There are many opportunities for creativity when it comes to marketing.
These latest SEO techniques will boost more leads and convention rates. Additionally, you will release expertise and increase your authority.
35. Learn from others
Let's be very honest, it's a quiet and easy task to do.
There is nothing as boring as people who spend days and week writing about something and then ends up with nothing. All that enthusiasm and knowledge go for nothing. Good, and yet noticed blogs are sometimes that are written every day. The issues can be many. Generally, people make a mistake with the selection of the topic. It doesn't matter how valuable your body is if your topic is not interesting. The opposite can also happen, cool topic but weak content.
You can read many articles and watch dozen of videos for having good content, but there is always one common way: to learn from others.
So, these were advanced tips that surely gonna help you. And will help you to reach high in search results beating all your competitors.
Conclusion:
If you want your website to rank well and stay penalty-free, building links would not be enough. You will need to look after your backlink profile too and disavow all the spammy links. If you think for handling your SEO projects you need someone specialized in this industry, then turn to LinkBuildingCorp. We have a team of SEO experts who are well-experienced to handle all your SEO requirements.
For more detailed information about our services, kindly all us at +91-9205356986 or request a quick quote.