Are you struggling to build links for your website? Do you want to grow your online business successfully? If so then this article is a must for you. Here, we will explain everything about link building.
We have come up with some topics that will explain you everything about Link Building:

a)- What is Link building
b)- Why is Buying Link Harmful to Your Website?
c)- Why Link Building Is Important for SEO
d)- 21Advanced Link Building Strategies for 2023

1. Guest Posting with a Twist
2. Resource Pages
3. Broken Link Building
4. Sponsored Posts
5. Regain Lost Links
6. The Synonym Method
7. Claim Unlinked Mentions
8. Link Building in Community Site
9. Blog Commenting
10. Forum Commenting
11. Use of Infographics
12. Link Roundups
13. Business Directory Linking
14. Authority Transfer
15. Landing Press Links
16. Conference and Event Links
17. Local Blogger Outreach
18. Skyscraper Method
19. Video Links
20.Cold Blogger Outreach
21. Professional Organizations (Pillowing)
Let's get started
What is Link Building?
Link building is the process of making other websites link back to your site. All business owners and marketers should consider building links to boost referral traffic and increase their website's authority.
Why build links? Google's algorithms are complicated and always evolving, but backlinks remain an essential aspect of how every search engine identifies which sites rank for which keywords. Building links is the most essential method used in search engine optimization as links inform Google that your website is a quality resource worthy of citation. Hence, websites with more backlinks tend to get higher rankings.
Furthermore, there are some companies that believe in short cuts so they consider buying links for their website. First, they find it very profitable but later on they face the disadvantages of buying backlinks. Find out how it can affect your site.
Why Buying Link is Harmful To Your Website?
When it comes to off page SEO you have an endless link building opportunities for your site.
Today as we see, link building has become the most organic and effective method to boost your rank in SERP(search engine result pages) and drive traffic to your site.
Many businesses today are seen getting links by fraudulent means like link purchasing in order to make the promotional process faster. These crooked links can help you today but not for a long time.. Sooner or later the search engine will catch this and penalize you or take your webpage down. If not, your site rank will start falling gradually.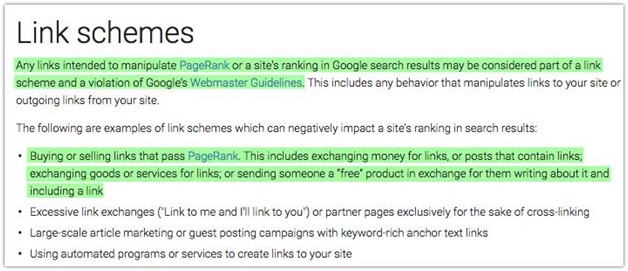 Image: source
So buying a link is a BAD idea for your better SEO future.
Despite the fact that link building is important, we have to make sure that you build links that matters in ethical ways. You have to know proper link acquisition strategies and to recognize links that can get your website more organic traffic.
You don't have to create bazillion links, you just have to pull the right thread in order to make quality links to boost visibility and traffic to your website.
Now, let's find out the importance of link building
Why Link Building is Important For SEO?
Link building is essential as it is an important factor in how Google ranks web pages. Google notes that:
Imagine that you own a website that promotes turbine equipment that you sell. You are competing with many other wind turbine equipment manufacturers. One of the ranking factors Google will look at while analyzing how to rank specific pages is link popularity.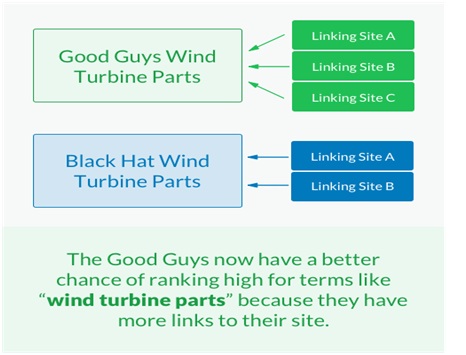 Image: source
While the above-mentioned example delivers a general visual understanding of why link building is essential, it is very basic. It holds key factors like:
● The authority and trust of the linking pages.
● The content optimization and SEO of the respective websites.
● The anchor text of the incoming links.
For a more in-depth explanation of how PageRank is evaluated, got through these resources:
● The original Google PageRank paper.
● The Wikipedia page on the subject
● An in-depth discussion of the formula behind PageRank
The most essential concept to understand is that, as Google says, you are more likely to have your content rank higher for keywords you are targeting if you can get external sites to link to your pages.
21 Advanced Link Building Strategies for 2023 To Skyrocket Your Website
1. Guest Posting with a Twist
I think guest posting is by far the best way to secure healthy links for your websites.
Guest posting helps you get significant traffic and brand exposure. But it needs great content consistently to improve your SERP ranking and build more backlinks. ]
You create an article for another website that falls under your niche. That blog publishes your article in their relevant category. Then you link back to yourself from that article.
Simple!
You have to start by look for guest post publications or blogs in the search engine

● seo blog "write for us"
● seo blog + "write for us"
● seo guest post "write for us"
● seo services "write for us"
● seo + initiate: "write for us"
● submit an article seo
● write for us seo
● seo + write for us + guest post
● seo + write for us + blogs
Before searching for blogs that allow guest post, draft an engaging guest post mail like the undermentioned: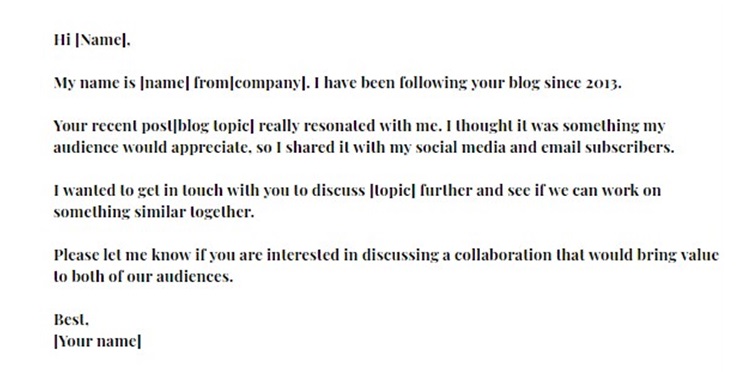 Or you can go for your own pitch.
When done, list all the email, or contact forms of the blogs where you want to publish your article and never forget to send a few links of your previous post. This creates a sense of credibility which is crucial.
Sometimes it seems like everyone is going for the same technique. If you want to alter that.
Here's the twist:

Don't only look for sites that state they are accepting guest posts. Try looking for relevant sites under the same niche and pitch them all.
The thing is, most blogs welcome guest posts even if they don't state it. No blog would want to lose the potential to engage and attract visitors to their site if they are getting a free piece of well written content.
Never!
So take your chance and have your guest post published.
2. Resource Pages
A resource page links out to content deemed essential for their audience. If you want effective resource pages then you can hire affordable link building experts.
While this may look like a link roundup, there are few key differences.
● A link roundup takes place regularly and features content recently published.

● A resource page is a one time update that links out to effective and popular content.
The top-most difference is the pitch:
● A link roundup pitch takes place before the blogger develops the post, requesting for a link in the upcoming post.

● A resource pitch takes place after the content is published, requesting them to add your content to their page.
Resource pitches usually have a lower success rate, as you are asking someone to update content whereas a roundup is delivering them a link when they are actively searching it.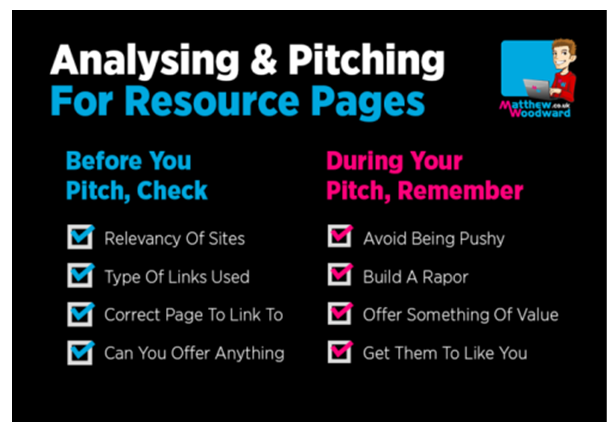 Image: source
How do I find "resource page" opportunities?
Utilizing search engine operators in Yahoo, Google, and Bing.
It is very essential to get relevant opportunities, otherwise, a pitch will be an entire waste of your time. Resource Page is one of the essential Topics For link building.
The example below represents a resource page.

Image: source
If you do not have a free online resource for learning SEO, don't waste your time pitching for inclusion.
Of course, that does not stop you from making something to pitch.
How do I secure the link?
After you have analyzed an opportunity, search for a way to contact the person.
Resource page pitching usually has a low success rate as you are requesting someone to do something that is kind of giving to pain to themselves. The thematic link building provider can deliver you many effective services to build links.
Try and deliver them great incentive to take action with a strong value proposition:
Offer to share the piece on email, social, etc. To attract new visitors.
Let them know you have got a great, updated piece of content.
Fix a broken link
This is a perfect way to jump into.
3. Broken Link Building
Broken link building is the method of fetching relevant web pages that are linking out to dead pages, let them know about your offering, spice up your page and link back to replace the dead one.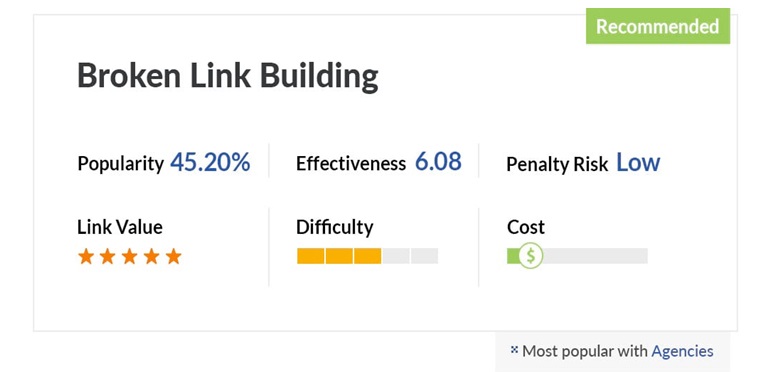 Image: source
No one would want to direct their visitors to a dead or broken page or website. It is because it hurts the user experience.
Broken link building takes 3 simple steps:

❖ Find a website with relevant broken link
❖ Create something similar to that of the broken page
❖ Then ask the ones linking to the dead page to link to your working page.
This process may seem like a lot of work, but trust me it isn't hard.
There are several ways to find broken links in relevant sites, but according to me the easiest way by far is looking for a broken page in your competitor's website.
Another way is to perform link prospecting. You have to build a list of broken resource pages that is similar and relevant to the target webpage and then check each page for broken links. If found a broken link, notify them about that and your offering.
Broken link building has a high success rate in general as you are helping someone fix a problem.
4. Sponsored Posts
Admittedly, this is basically a gray hat technique. You need to find websites that accept advertisers and pitch them on a native buy.
Besides showing interest in purchasing awful banner ads, send a pitch requesting to sponsor a post instead.
How do I find "sponsored post" opportunities?
Utilizing search engine operators in Yahoo, Google, and Bing.
People like to use search operators to target relevant sites that accept advertisers.
How do I secure the link?
A simple email trick declaring you are searching to buy space on their site does the trick. Just make sure to note you are not searching for email blasts or banners, but native placements only.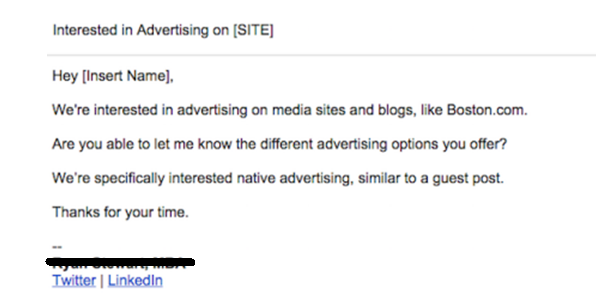 Image: source
5. Regain Lost Links
It is obvious that over time your website will lose links. More or less every website happens to lose links.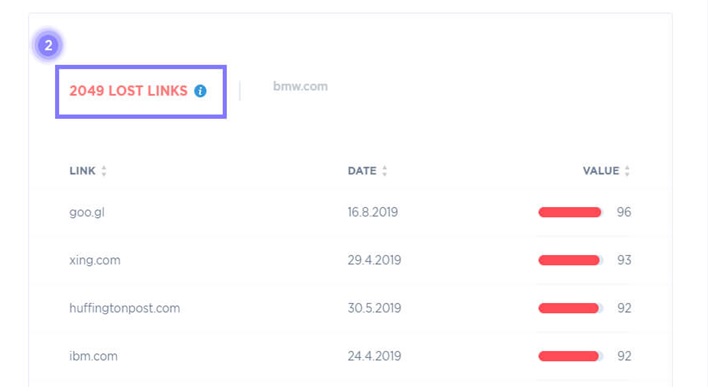 Image: source
You can't do anything about not losing your links but you can work upto it and regan the links you have lost.
Before that…
Do you know why websites lose links?
There could be 4 most common reasons:

a) Your links were removed or disavowed from the linking page.
b) The page that you linked to doesn't exist anymore.
c) They have migrated their website.
d) They could have changed their site URL.
It is important for you to understand why your link was removed or no longer live before you take any step.
Before your find link reclamation opportunities you have to get your hand on a tool that can crawl all the links of your website.
You can use any great tool like Moz, SEMRush, Ahrefs and Majestic.
Just enter your domain name in any of your desired tools and find the lost backlinks reports.
Now determine if it is a good opportunity to reach out to the website that removed the link and ask them gently if they can add your link again, but never push yourself or you might lose it .
Good relationships can help lead to more links further down the years.
6. The Synonym Method
Let's assume that you are searching to build links to a Miami based immigration attorney's site. 0
You are going to target domains that:

Domains about legal/law

Or

Geo relevant to Miami
It is really difficult to just email frequent legal sites and get any traction unless you approach them the perfect way.
Find a list of websites that are topically appropriate, but not in direct competition with you. If you are an immigration attorney, find a website about DUI law, corporate attorneys, criminal defense, etc.
Deliver them an email requesting to write for them or do a guest post exchange.
This technique works perfectly in competitive spaces such as real estate, legal, and insurance.
How do I find "synonym" opportunities?
Many link prospecting teams are instructed to utilize search operators, social search engines, and Twitter to find the sites about a particular topic.
They are also told exactly what not to find.
7. Claim Unlinked Mentions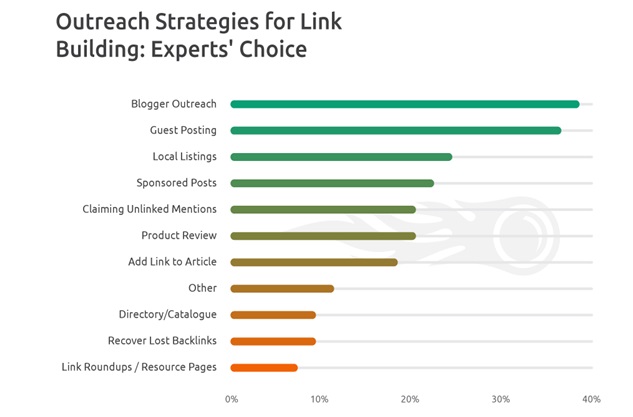 Image: source
When you create good content and engage on social sites, your site will be more likely to get mentioned.
And sometimes other businesses will mention your or your website without linking to your website. And this can happen more than you can fathom.
It is not personal. It could be that they didn't have your URL.
Now if you ask if you are wasting time trying to claim your unlinked mentions or not.
Let me tell you that you are already halfway towards retaining a link with such kinds of mentions.
Now your job is to analyze these "branded" mentions.
So, how to find relevant unlinked mentions in the first place?
A few different ways can help you do this job or you could use tools that will do this for you such as Ahrefs Content Explorer, Google Alerts or Mention. Because doing it manually can be a nightmare.
Google Alert will enable you to set email alerts when a few desired keywords are mentioned. You
Mention is said to be very efficient that lets you monitor the web presence of multiple businesses, websites, services or people.
Here is a quick guide to convert the unlinked brand mentions into likes by Ahfrefs.
Once you list down the mail-id create a good pitch like the understated: :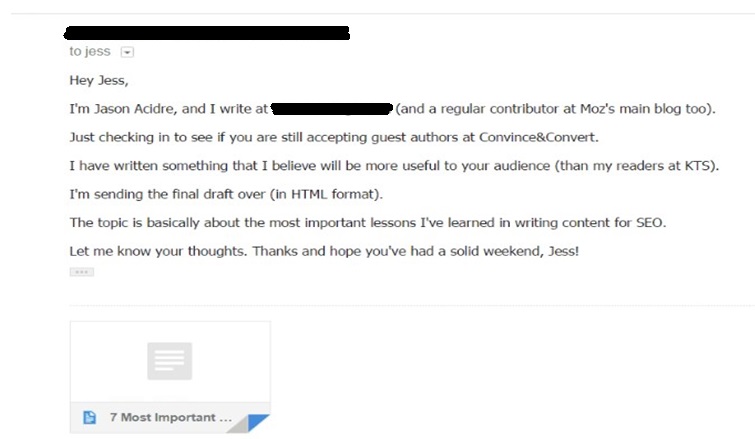 And there you go…
8. Link Building in Community Site
Most of the businesses mainly concentrate on building high quality links. No doubt it is a great thing to keep on the primary link building list. But only a legit natural backlink doesn't consist of only followed, editorial links from websites high DR (domain rating).
That is why it is important to build links from other sources for the long run.
Social forums like Reddit, Quora, Slashdot, StumbleUpon, message boards, etc are great places to promote and market your website. Meanwhile you can also build relevant links to expand your backlink profile.
Building links in such forums can be no-follow links but not necessarily. Basically all natural backlink profiles consist of both 'do-follow' and 'no-follow' links.
Above all commenting on relevant and popular blogs is a great way to build some extra links. Blog comments always generate 'nofollow' links, but leaving comments on well-known blogs will help bring your content in front of more visitors helping in building a strong profile.
Your job is to find and join popular blogs and engage yourself in relevant forums and discussions.
9. Blog Commenting
No, blog comments are not at all spam.
In fact, they are the preferred growth hacking methods that you can use to drive traffic to new websites and promote newly published content.
Blog comments work great when you are promoting content, not the sales pages. When you do that, it automatically turns into a natural link that is a great chance to build an audience.
How do I find "blog comment" opportunities?
There are some search operators that you can use to find opportunities.
How do I secure the link?
No outreach needed.
Write about 100 to 150-word response to the article.
Then, leave a link to an appropriate piece of content that encourages your comment.
10. Forum Commenting
People utilize forum comments for 2 reasons:

● To promote content and boost traffic.
● Pillowing links for brand new websites.
Aside from appropriate link opportunities, forums can boost tons of traffic.
It is your duty to find, engage, and join in suitable forums.
How do I find "forum comment" opportunities?
You have many search operators to find opportunities.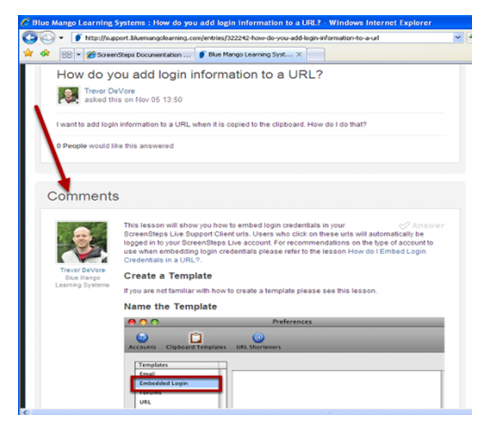 Image: source
11. Use of Infographics
Today we lack 'Time' the most. You might create a long, fresh and well-written content but people neither have time nor patience to go through a 3000 word content. So, if you can illustrate your content with a meaningful infographic you will catch more eyes leading to more exposure.
Infographics have the instant capacity to engage your audience by visual stimulation. Moreover, according to psychologists, infographic is a good medium for instructive or educative content that can hold the reader's attention for a while.
Infographics today is a great link building strategy if done right, and it is continually outperforming other visual content. It may take a little time and requires proper approach, but it is another efficient strategy to boost website traffic, improve domain authority and skyrocket your SEO.
Studies have shown that an infographic can help boost website traffic by upto 12%.
Creating infographics that focus on the latest topic and consist of data visuals and helpful stats can trigger visitors interested in that topic to share your infographic with other people. A well-optimized infographic can be a strong source for backlinks to your site.
Here is a guide on how to create great infographics and build links.
12. Link Roundups
These are curated blog updates that link out to their most wanted content during a given period of time. Link roundups are a skillful method to land links in bulk if you have got valuable stuff to share.
Your job is just to find these opportunities and mail them with an enhanced pitch, recommending them to link to one of your content in their next update.
Now

How to find 'link roundup' oppurtunities?

Go to the search engine and type

Or you can also go for a search in Twitter using keywords and #tags.
After you have found out a few opportunities, look for contact details like email, contact form or social email.
Prepare a pitch or get it on the web like this…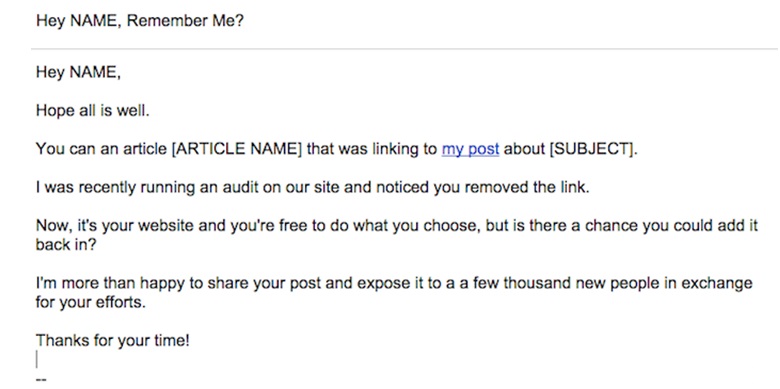 Get in front of them and secure your link.
13. Business Directory Linking
Business directories are enormous websites where you submit your website URL and its details on the net under a specific category in the directory. It helps in optimizing your webpage. Directories often have high DA (domain authority) and it is a win-win for you to make a load of links in a short span of time.
The key to building quality links is by doing manual searches to find directory link submission opportunities.
Manual searches for local directories would look like the undermentioned..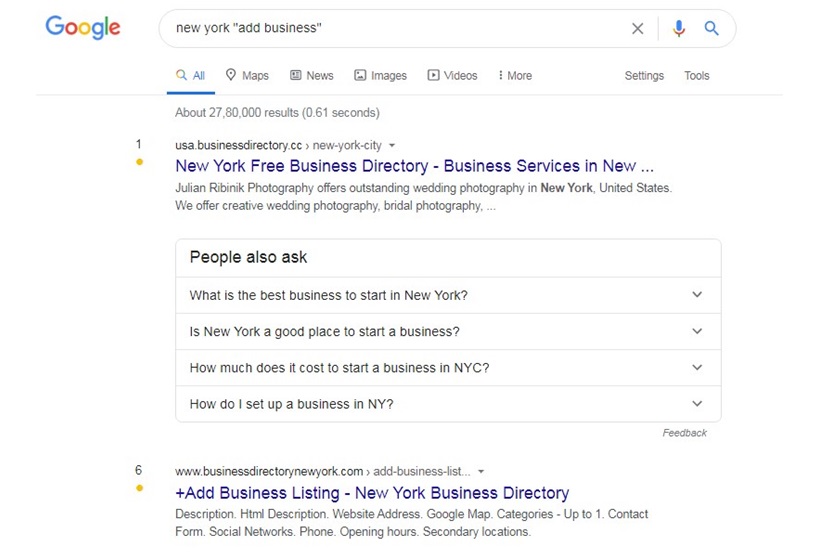 Once you gather a list of business directories, sign up in each site and simply submit all your business information with your website links.
And you are done..
14. Authority Transfer
Authority transfer is an efficient technique to deliver page rank to your SEO optimized content.
First you have to find out your web pages with already existing backlinks. You can do it manually, or use Ahrefs to make the search process seamless. Once done add your internal links keeping in mind that it only aims for pages that you want to rank for and that too have to be on a relevant topic.
Try using a direct match with these internal links. Every time you build an SEO driven page, this will help leverage it on existing authority to boost your post so that you can rank higher.
Tip: As a blog/site owner you should create a sense of creativity and humour in the content that you create. Today the world is driven by humour and creativity, so putting a little effort by adding these two in your content and blog could make people laugh and connect more with your content or blog.
15. Landing Press Links
At major publications, there are 2 different types of writers:

● Staff (writers and editors)
● Contributors (freelancers writing for free)
It is your duty to find the contributors, deliver them an outreach email, and provide them money for coverage.
Yes, it is not a top-most ethical tactic, but it works.
How do I find "press" opportunities?
People follow a simple method that works fabulously:
● People give their link prospector a list of target keywords and publications.
● They search for those publications searching for articles about that keyword.
● If that article was written by a non-staff writer, they find their contact information for outreach.
Then it is just sending the pitch.
How do I secure the link?
Many of you will read this and think it is unethical, but, it's effective also.
This is the only pitch that could not be mentioned here as it is very valuable.
16. Conference and Event Links
This type of link needs so much to accomplish. You will either need to:
● Attend or host an event
● Speak at a conference or event
● Host a Meetup
Yes, there is a lot of work. But honestly, if you do business offline, relationships and people matter. Getting involved in your community is going to assist your business to grow.
How do I find "conference and event" opportunities?
Again to find conferences and events use search engine operators.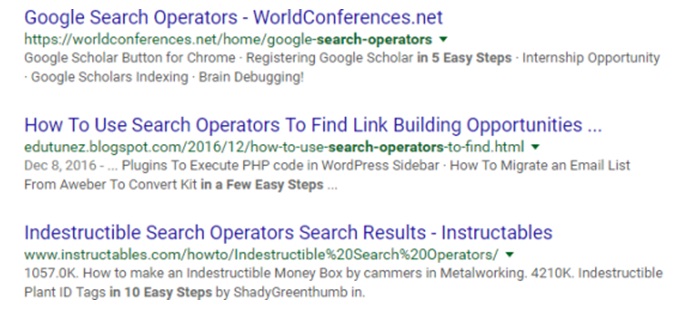 Image: source
How do I secure the link?
● If you are hosting an event, develop one conveniently on Meetup.
● If you are searching for speaking engagement, you will have to apply for an opening.
17. Local Blogger Outreach
If you drew a 5-mile radius from where you are sitting currently you had found many bloggers just waiting for you.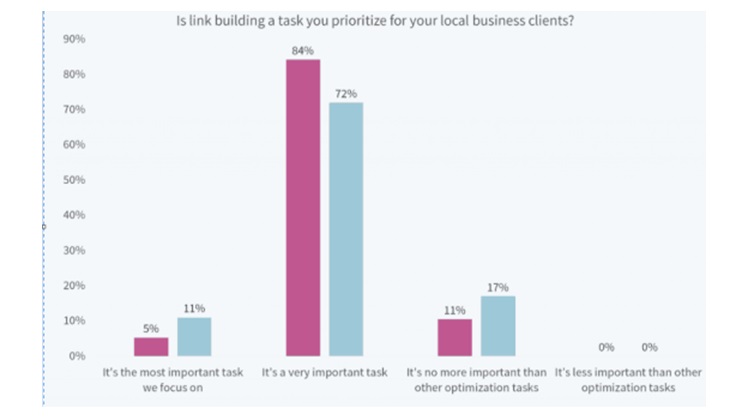 Image: source
It is your duty to find and approach them on why they should feature your website.
How do I find "UPDATE" opportunities?
You can use many search engine operators to uncover them.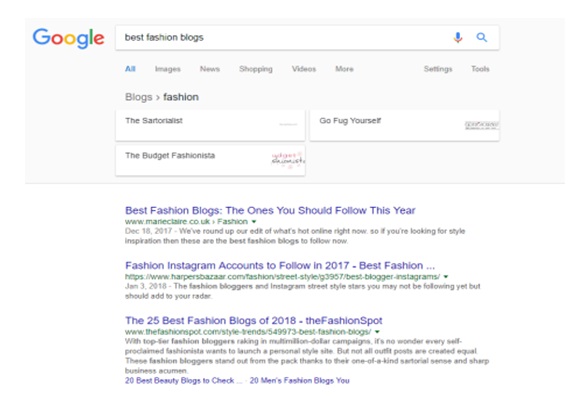 You should also check social networks like Instagram, Facebook, Twitter as there are tons of opportunities, most are not indexed or ranked in search engines.
How do I secure the link?
You can send 1 out of 2 pitches:
● Flat out provide them money to write a post (HIGH success rate).
● Pitching a piece of content on your website for them to cover( low success rate).
9 of 10, bloggers are not earning any money. When you offer it to them, they don't deny and jump on it.

Image: source
18. Skyscraper Method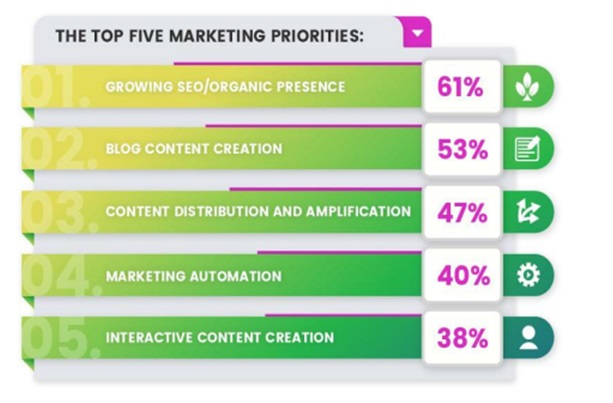 Image: source
This is Brian Deam's method. You can use it all the time for clients.

● Get a piece of content that has many links.

● Develop a better version of it.

● Alert the websites to it that you have built a better mousetrap.
You can use this technique to build content.
How do I secure the link?
Once your content is developed, scrape the links and contact information from all the websites linking to the actual one. Then, send outreach emails for informing them that you have a better mousetrap to share with their audience.
19. Video Links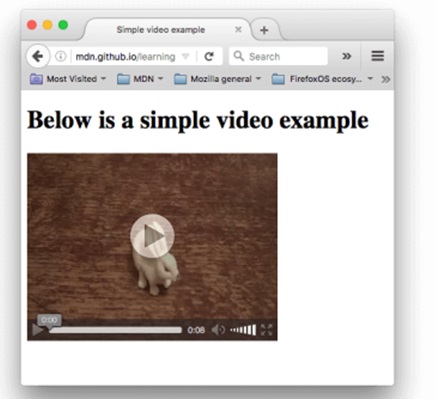 Image: source
New sites require love before you begin hammering them with contextual links. These initial links are popularly known as pillowing. These links are important to build a natural link profile.
While 99% of these will be "no-follow" links, people love building links on video sharing websites. Not only do these links safeguard your profile but you can boost loads of traffic also. Further, if you want do-follow links, you can consider a trendy dofollow link building guide.
How do I find "video link" opportunities?
Utilize search operators. Also, mentioned-below is a list to begin with:

● grindtv.com
● break.com
● blip.tv
● Dailymotion.com
● flixya.com
● liveleak.com
● vimeo.com
● metacafe.com
● myspace.com/video
● stupidvideos.com
● tubetorial.com
● ustream.tv
How do I secure the link?
You will require a video that is eligible. If you are on a budget, just put some images into a PowerPoint and then record your screen.
20.Cold Blogger Outreach
There are tons of blogs on the internet that are mind-numbing. Each one of them shows an opportunity if you approach them the right way.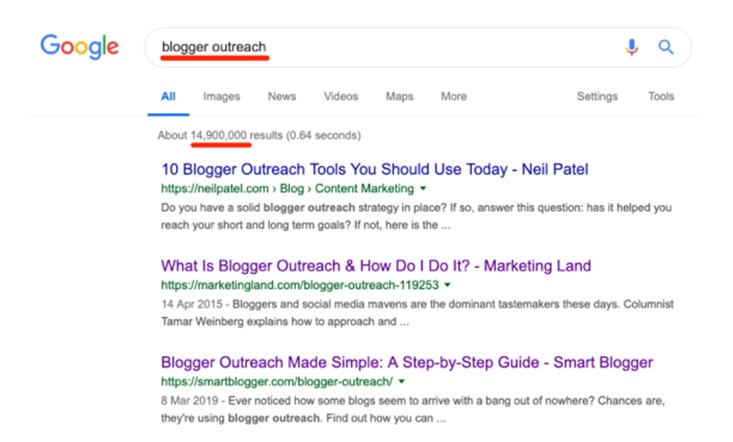 Image: source
People do tons of cold blogger outreach, for different reasons:
a)- Seeding
You will analyze a group of writers that constantly write about the same topics. When you have a great post, you can email people to let them know about it. The point is to get that content in their mind for the future.
This works specifically well if you publish a post that holds useful data, case studies, or insights they can refer to support claims.
b)- Promotion
People care about traffic more than links. You can cold outreach to people you have identified as influencers and offer to do a promotional exchange.
c)- Link outreach
Finally, you can send cold emails requesting for a link. People don't know about this more because it has a low success rate.
21. Professional Organizations (Pillowing)
No matter what your business is about, there are at least tons of organizations dedicated to it.
These Organizations are a perfect way to shield your website with trust and authority.
Your duty is to find them and then join them.
How do I find "professional organization" link opportunities?
Again, you have to use search operators to find them.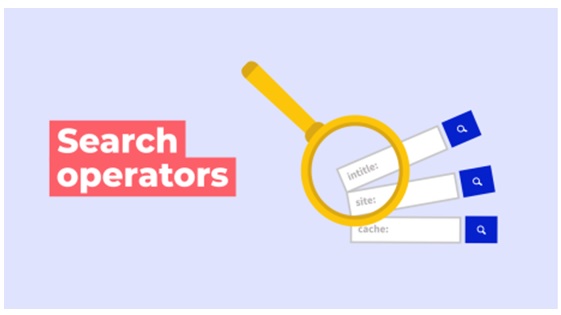 Image: source
Final Thoughts
Link building is neither rocket science nor too easy. But when you know all the tactics and know how to properly execute them for your site, you are great. For advanced SEO optimization in 2023, you need to update your link building methods in order to boost your rank and website traffic.
Call us at +91-9205356986 or mail us at info@linkbuildingcorp.com