No one can ever imagine the internet without Google. This company has a great influence on our personal and work life too.
When you want to successfully run a business, you need the right tool that can make your work easy and bring a huge difference in both your business performance as well as a workday.
You might have used Google drive, docs, and Gmail many times. But have you ever thought of using Google tools for your business growth? The chances are high that you haven't heard of half of the tools that can benefit you.
Today, we'll read:

☛ Google Tools For Projects & Team Management

a)- Google Assistant
b)- Google Drive
c)- Gmail
d)- Google Contacts
e)- Google Docs, Sheets & Slides
f)- Google Calendar

☛ Google Tools To Analyze & Grow Your Business

a)- Google Optimize
b)- Google Analytics
c)- Google Ads
d)- Keyword Planner
e)- Google My Business
f)- Google Alerts

☛ Google Tools For Developers, Webmasters And SEOs

a)- Google PageSpeed Insights
b)- Google Search Console
c)- Mobile-Friendly Test
d)- Google Tag Manager
e)- Structured Data Testing Tool

☛ Other Google Tools For Marketers

a)- Google Blogger
b)- Google Translate
c)- Youtube For Business
d)- Google News
Without any further delay, let's get started…..
Google Tools For Projects & Team Management
No matter how successful your business is, it will always require some project management to ensure that it runs as smoothly as possible.
If you are not taking benefit of the next list of Google tools, you will miss out on many opportunities  because these tools tell you how to improve google rankings for business growth.
Google Assistant is AI-powered virtual assistant.
This tool can assist you to manage various day-to-day business activities effectively which will save a lot of time and will assist you to get things done right.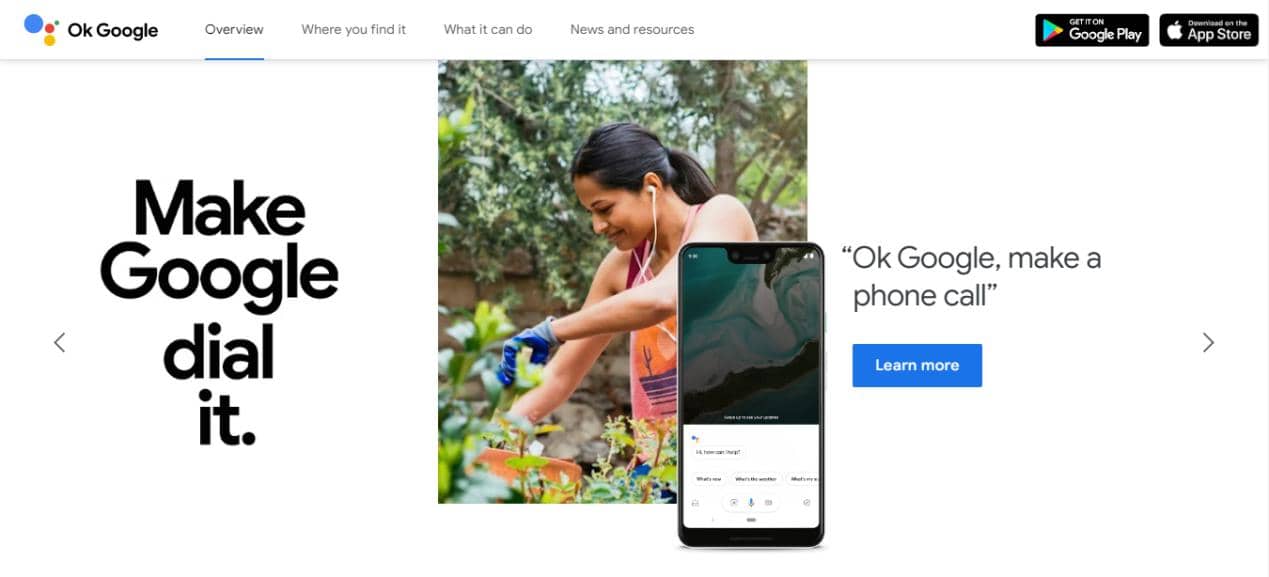 Google Assistant can help you with:
● Send messages and make calls.
● You can schedule events in your calendar easily.
● You can add reminders that are very important for future dates.
● Record notes as well as voice.
● Open apps on your device.
● Implement smartphone or office technology.
Even, you can set up context commands.
For example-
You can ask Google Assistant to remind you of something when you reach a certain location.
The perk of Google Assistant is that you can just speak to it. There is no requirement to manually type or fiddle around anything.
Just set up in Google Assistant and tell it what you really need.
Google Assistant has a number of fabulous things that can help to save time.
Google drive does not just help you store your important files but also allows you to share, create, and manage documents with its own productivity apps. If you have used Microsoft Office, you might already know something about Google Drive's app.
For example, the type of files you can actually work with are similar to the files that can be developed with the help of various Microsoft Office programs. Many potential SEO experts use Google Drive to keep their data safe and in place.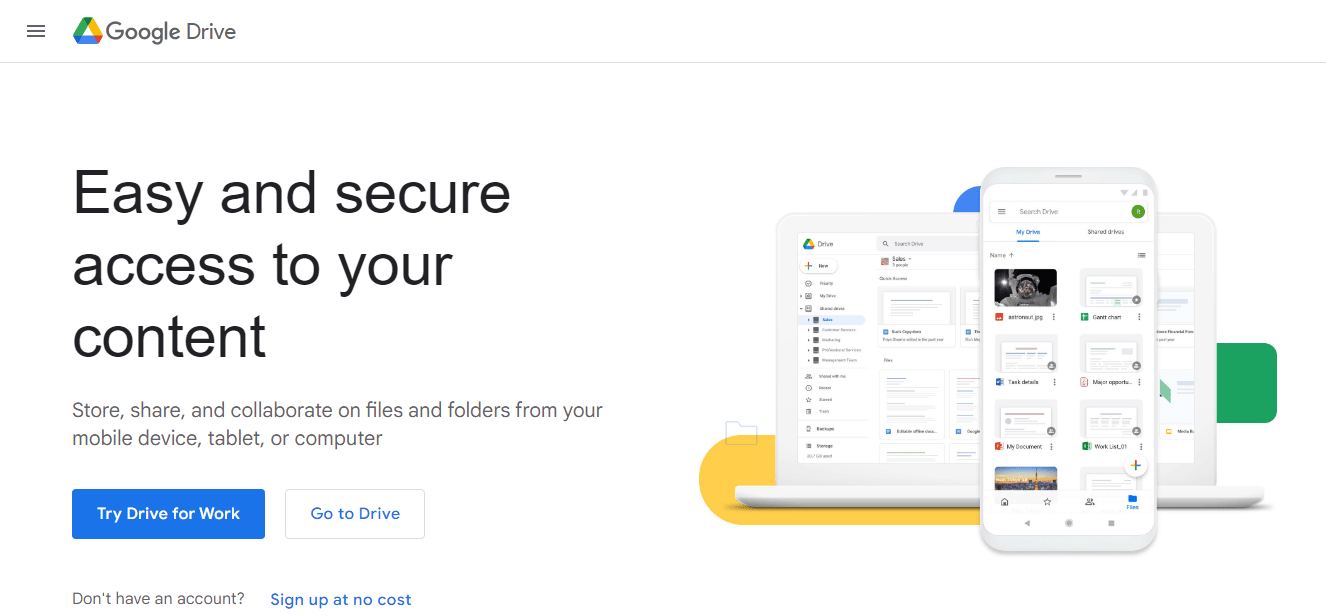 Listed below are the types of files you can develop and share on Google drive:
● Google docs logo documents: It is used for composing flyers, letters, essays, and also various text-based files.
● Google sheets logo spreadsheets: It is used to organize and store information.
● Google slides logo presentations: It is used to create slideshows.
● Google forms logo forms: It is used to collect and organize data.
● Google drawings logo drawings: It is used to create a simple graphic or diagram.
The most loved part of this tool is you can access them anywhere from any device- you just need a stable internet connection.
Want to collaborate with someone online?
Share everything you create conveniently with anyone within just a few minutes. Also, you can invite people to collaborate with you in real time. This can be used as one of the productive natural link building tactics too.
With every Google account, 20GB of free Google Drive storage comes. You can then sign up for a paid Google drive plan to achieve as much online cloud storage as required.
Gmail is the common name heard by almost everyone and it is one of the most preferred email providers on the planet.
There are around 1.8 billion active users of Gmail all across the world. That counts as 23% of the world's entire population.
Do you know what is the reason behind Gmail's popularity?
Gmail is designed in a way that can help you manage your emails better. When you start managing your email properly, you start to understand how to grow email subscribers.
Some best features are:
● Powerful search functions
● Smart email filtering system
● Personalised AI reminders
● Advanced email notification service
● Custom labels
● Easy user interface
● Powerful integrations with other tools
In Gmail, there is a feature called smart compose that helps you respond more quickly.
Gmail's smart compose helps to finish your sentences for you. When you begin writing a sentence in the compose box, Gmail's AI algorithm guesses and tries to suggest the next correct word as per the sentence you might want to write. By pressing the "tab" key, the suggestion will populate the email.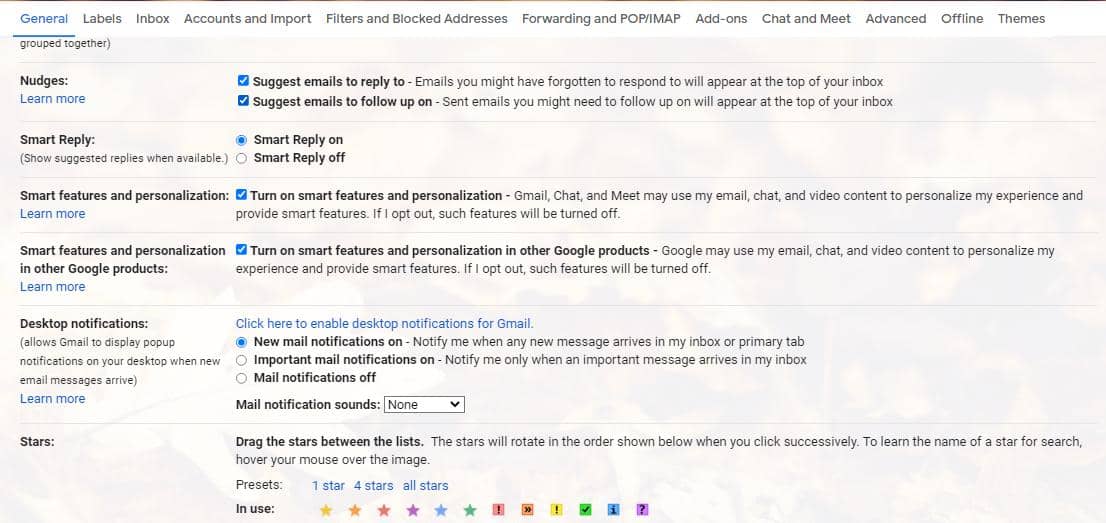 It is a contact address as well as a management tool that makes it very convenient to save all your contact details under one roof.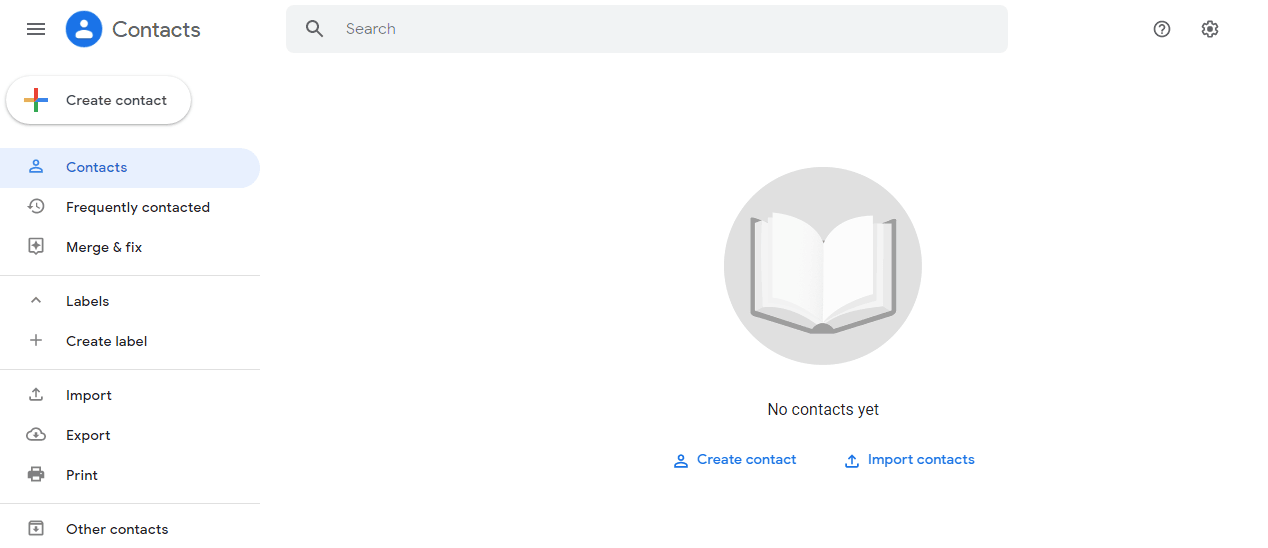 Here you can add essential information for every contact:
● Name
● Special notes
● Email
● Address
● Phone
When you keep your contacts in place, you get a good benefit in standard local search marketing when trying to approach fellow marketers.
Even, you can include an intelligent labeling system to separate each content section-wise according to your chosen parameters.
Google contacts have a clean user interface and a very smart search bar that is created to help the user find the right contact easily whenever they want. You can use Google contacts with any of your preferred Google tools.
5. Google Docs, Sheets & Slides
In Google drive, you can easily access and develop Google Docs. With this tool, you can create different types of online documents and collaborate with others.
● Google documents (Docs) – It helps to create and format text documents.
● Google spreadsheets (Sheets) – With this, you can create and format spreadsheets as well as charts.
● Google presentations (Slides) – It allows you to create visual presentations as well as shows that can help professional social media marketers during marketing.

Here, you can collaborate and work with others in real-time.
And do you know, what's the best part about it?
Whatever thing you will create in Google docs, it is will get saved to your Google Drive account in the cloud automatically. This means you will always have a copy of every document that you can access from anywhere and anytime.
Google Docs is a word processor tool that is designed to help businesses.
The emergence of Google calendar has made everything easier. Now, you no longer need to keep a diary with you all the time. As long as you have your smartphone with you, you can use your calendar. The calendar will give you all the notifications so that you can be confident enough that nothing is missed or forgotten.
Also, you can share your calendar with others so that you can find out what a colleague has in the schedule and can see a spare time to meet. It is a new way to organize time, as well as a marvelous change.

Google Tools To Analyze & Grow Your Business
It is a web optimization tool created by Google. Google optimize assists you to boost conversion rates by giving you a platform to build and run an array of A/B test experiments. It is the only free tool for testing in the market so far and best for actual organic SEO. Also, if you have fewer testing needs then it would be a great tool for you as it can run up to five tests at a time for free.

What Can Google Optimize Do?
● You can use Google optimize to do experiments.
● You can test your hypothesis by running such experiments.
● Analyze the results of the experiments by going through the reports it creates.
● Locate the winning variant on the website permanently.
● You can optimize it again if you want to do so.
How Optimize Helps Your Website?
● Data guides you well: Optimize is used with Google Analytics, therefore, you can quickly know how your site can be improved even more.
● Test your site: Run a test on your site's content to understand what works best for your visitors and this includes, multivariate, A/B, and redirect tests as well. Saying that, to avoid every content error, you can hire budget friendly content creation solution.
● Offer a convincing experience: You can modify or customize your website according to the preferences of each audience.
● Handle matters on your own: Gain better results within a few minutes.
● Drive more customers: Develop custom landing pages for your Google Ads and turn visitors into your loyal customers
It is a web analytics tool that every website owner should have. It helps you track an array of data that shows your site traffic performance, and user behavior also. It is considered a free tool that has immense power to convert your marketing strategy and give you proven online marketing benefits. You only need a Google account to begin.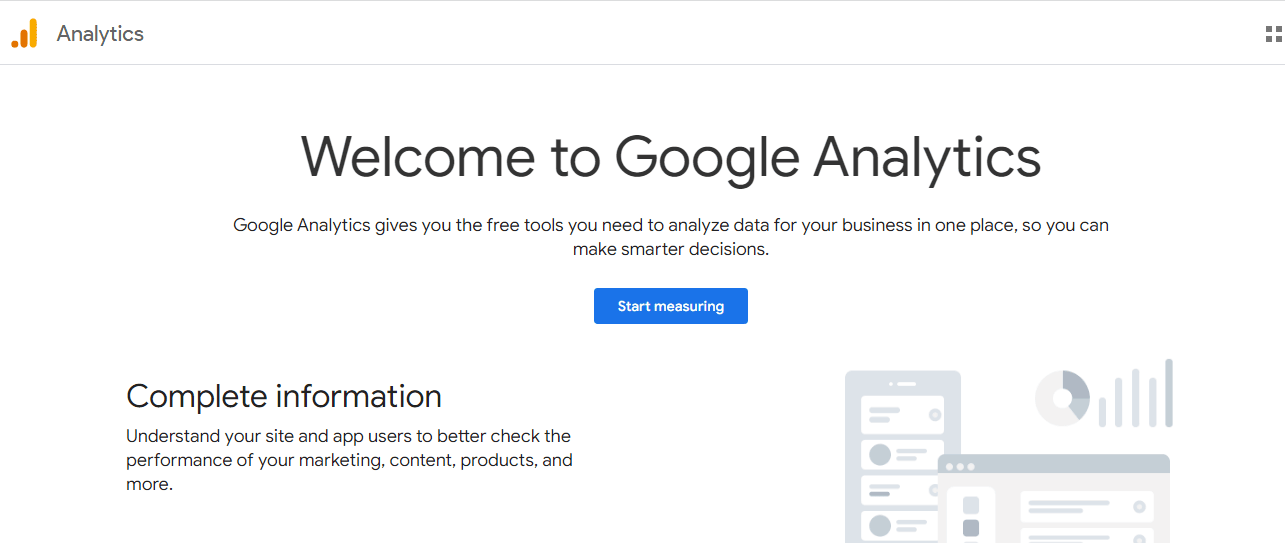 Why You Need To Use Google Analytics
Good knowledge of the customer value journey is very important for a successful marketing campaign. The customer journey is a process that a customer has to go through from the time when they interact with your brand till the end.
It includes some stages:
● Acquisition: This is where you build brand awareness among the users who are truly interested.
● Behaviors: In this stage, engagement is increased to make people interact with your business.
● Conversion: Here, the prospects convert into paying customers.
This is actually the core of marketing funnels, and tracking as well as measuring these metrics is important.
Google Analytics helps you to gather all the data easily so that you can see which of your marketing efforts are working properly and which are not for fruitful link building strategies.
Google ads could be the best and most essential part of your business.
People search on Google 3.5 billion times a day. Every search gives you the chance to get your brand to reach more users.
This means more leads, more conversions, and of course more sales.
That's why there is a great importance of Google Ads.
Google Ads help you to promote your offerings and advertise them when users search for appropriate keywords. If done correctly, it has boost sales and leads.
Google Ads are always at the top of the SERP: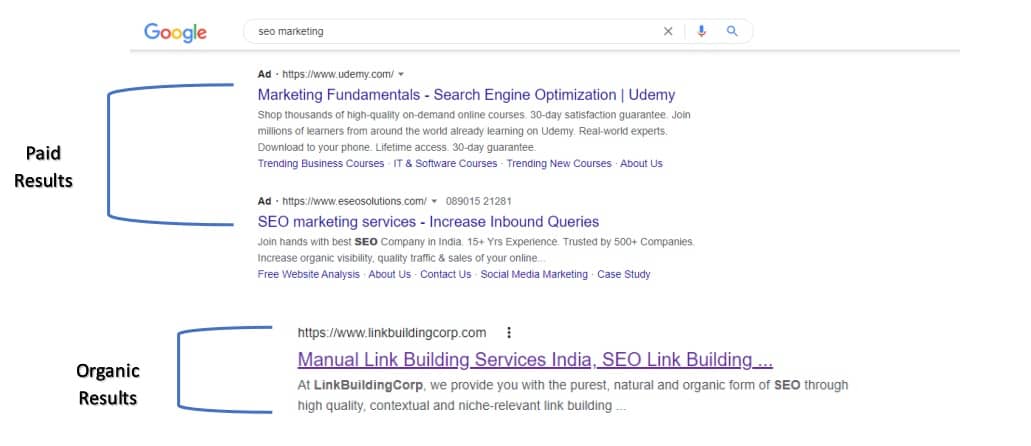 Are you still thinking about whether Google Ads are effective or not?
Here are some statistics to help you understand easily:
● Google Ads have a click-through rate of 8%.
● Display ads give you 180 million impressions every month.
● Paid ads on Google get 65% of the clicks.
● 50% of customers make a purchase decision after seeing a YouTube ad.
This means Google Ads actually works. With an optimized ad campaign, you can make a high-ROI marketing and successful SEO campaign.
Keyword Planner assists you to research keywords according to your search campaigns.

You can also use this tool to find out new keywords niched to your business and identify the estimates of the searches they receive and the cost to aim them.
Keyword Planner assist you to create search campaigns that is related to in-depth keyword research.
Benefits
● Discover new keywords: Get new keywords related to your websites or products and services.
● See monthly searches: View the number of searches a keyword gets every month.
● Determine cost: Analyze the average cost for your ad to get the searches for a keyword.
● Organize keywords: Do real keyword research and Identify how your keywords fit into various categories associated with your brand.
● Create new campaigns: For creating a new campaign, you can use a keyword plan related to in-depth keyword research.
You can filter every piece of information that the keyword planner offers for certain locations.
Therefore, if you are running an organic search or paid search campaign, you can get the details associated with your target location.
Google My Business is a free tool that local businesses can use to handle their presence on Google Maps as well as Google Search. A Google My Business listing is not like a listing on other online business directories like Yelp but it is found in Google Maps search results, and hence does not need a visit to a third-party site.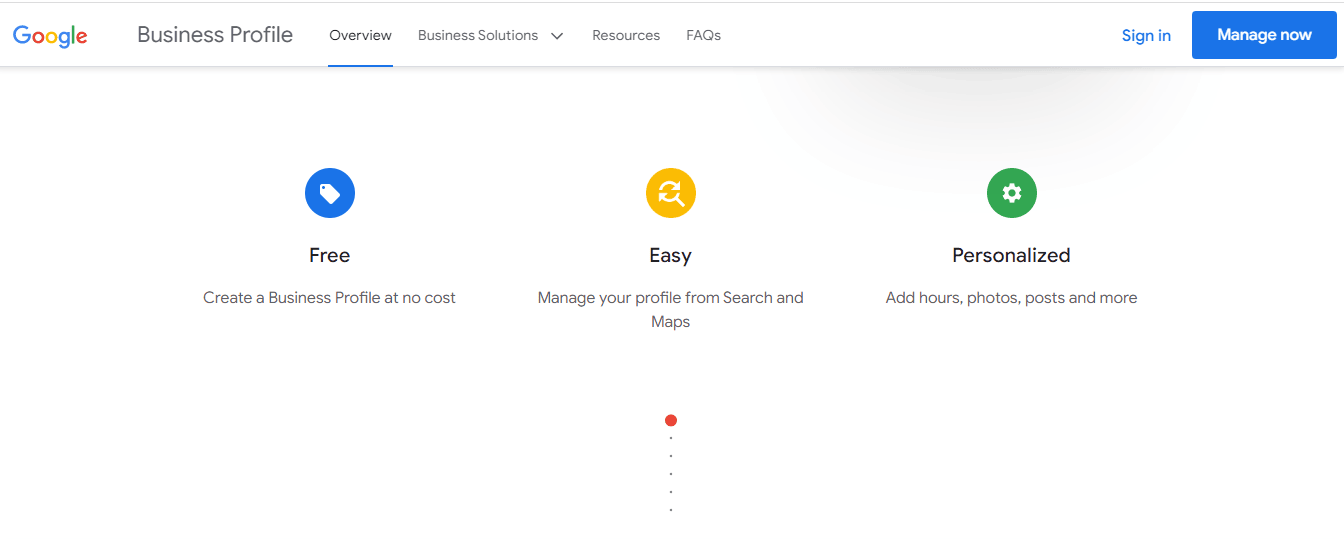 If you are interested in listing your sites in popular directories, get credible directory submission solutions.
By making a Google My Business account, you can customize, access, manage, and improve your profile on Google, all for free which will help you immensely in your business.
Google Alerts has an array of applications for your business.

It is a free tool and without doing much more thing, you can get many targeted pieces of data provided directly to your inbox. Google will give you all the information your want to stay ahead of your competition.
You can monitor things such as:
● Track content from a specific author
● Brand mentions
● Competitors activities
● See trends as they happen
● Guest posting opportunities
These things can be done with Google Alerts which is limited only by your imagination.
It doesn't matter what your business does or what type of industry you are in, Google Alerts will help you make great decisions for effective website SEO and growth.
Google Tools For Developers, Webmasters And SEOs
SEO is the wisest investment anyone could make for their long-term, and marketing strategy.
If you are into SEO and have any website, these tools are best for you.
Google PageSpeed Insights gives you an overview of the performance of a page on both desktop and mobile devices and gives you suggestions on how that page can get improved.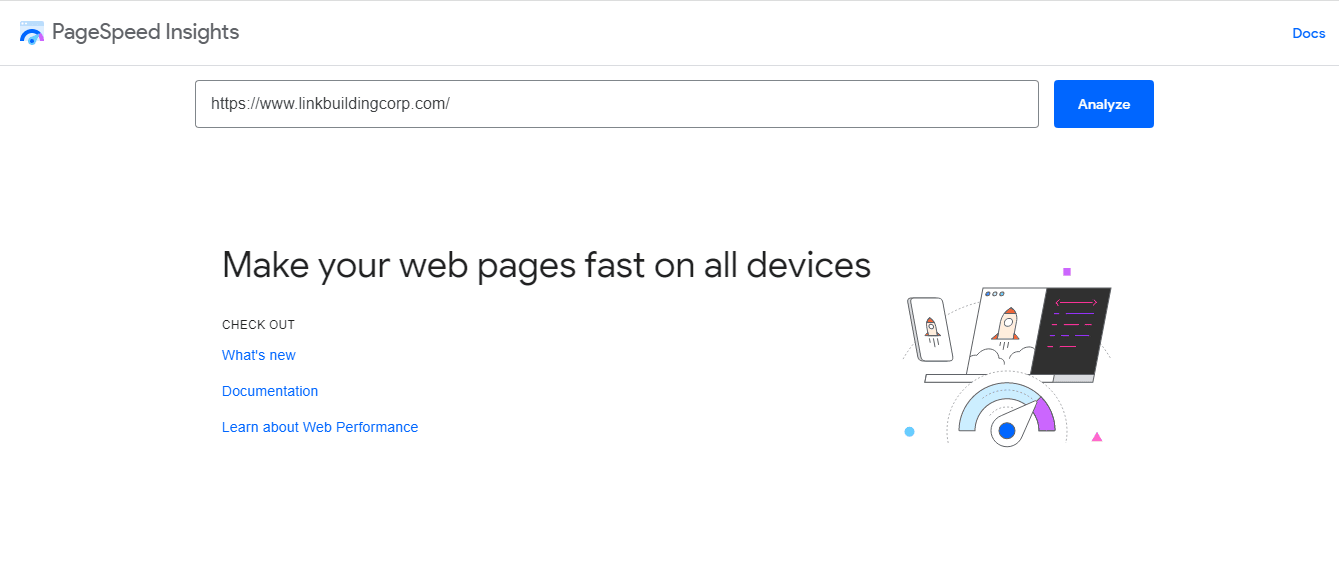 It provides you with both field and lab data regarding a page. Lab data is very beneficial for removing every performance issue because it is collected in a well-managed environment.
Field data is very beneficial for ensuring real-world and true user experience. It also has a limited set of metrics that helps you decrease website high bounce rates.
PageSpeed Insights includes all the data from the Chrome User Experience Report to showcase real-world performance data regarding a page or an origin.
The report of PageSpeed Insights is divided into two metrics:
● DOM Content Loaded
● First Contentful Paint
Every metric is given a category:
Fast (green)
● FCP: lies between 0 and 1 second.
● LCP: is between 0 and 2.5 seconds.
● FID: is between 0 and 0.1 seconds.
● CLS: the change is between 0 and 10 percent.
Average (orange)
● FCP: lies between 1 and 3 seconds.
● LCP: lies between 2.5 and 4 seconds.
● FID: lies between 0.1 and 0.3 seconds.
● CLS: the change is between 10 and 25 percent.
Slow (red)
● FCP: is more than 3 seconds.
● LCP: is more than 4 seconds.
● FID: is more than 0.3 seconds.
● CLS: the change is more than 25 percent.
Solving your page speed is very essential and the Google PageSpeed score will assist you to resolve the issue quickly.
It is a free platform for everyone that has a website to identify how Google views its website as well as optimize its organic presence. Google Search Console involves analyzing mobile site performance, referring domains, many high traffic queries, and better search results. It also benefits in doing profitable mobile SEO.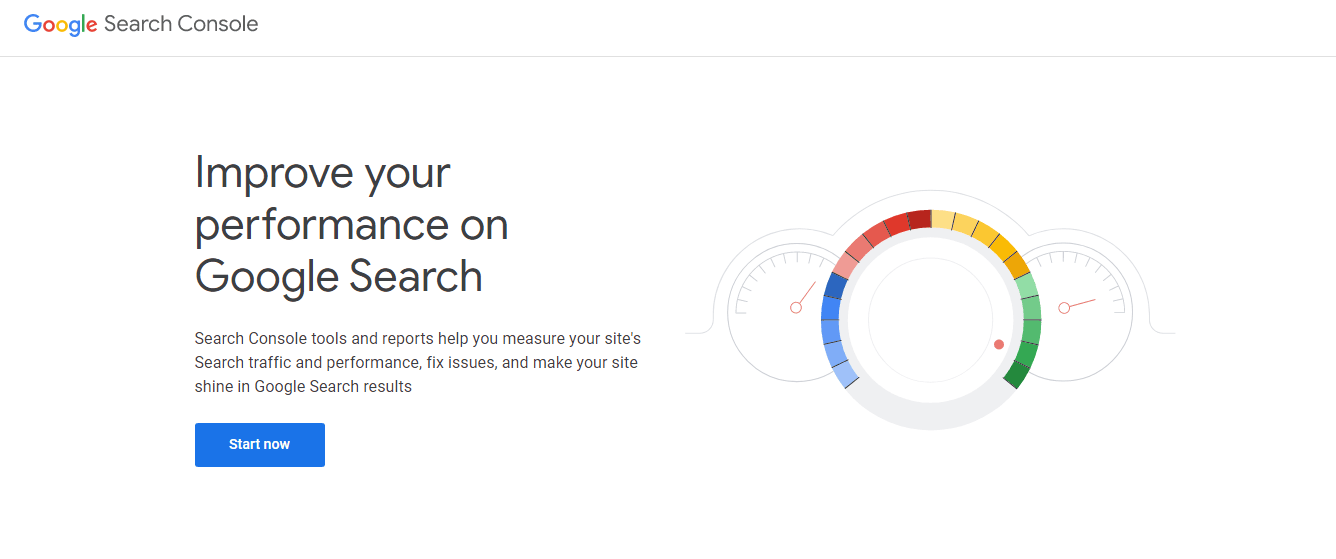 Google Search Console gives you information about:
● Website performance – This gives you detailed information on how many clicks and impressions your site gets from Google including the keywords you receive them from.
● Search Indexing – Give your domain or URLs to Google and see an index coverage report of your complete site.
● Site Experience – GSC helps you to provide information on your website's page experience and core web vitals so you can improve them.
● Website Errors – It will show you errors that may affect your SEO in a negative way and get information on how to fix every error.
Search Console not only helps you research new keyword opportunities or create an SEO campaign, but it also provides returning data that can be utilized to make adjustments as well as effective SEO campaigns for attaining worthwhile advantages of SEO.
The mobile-friendly test is a Google tool that offers in-depth information or insights on your website's mobile version.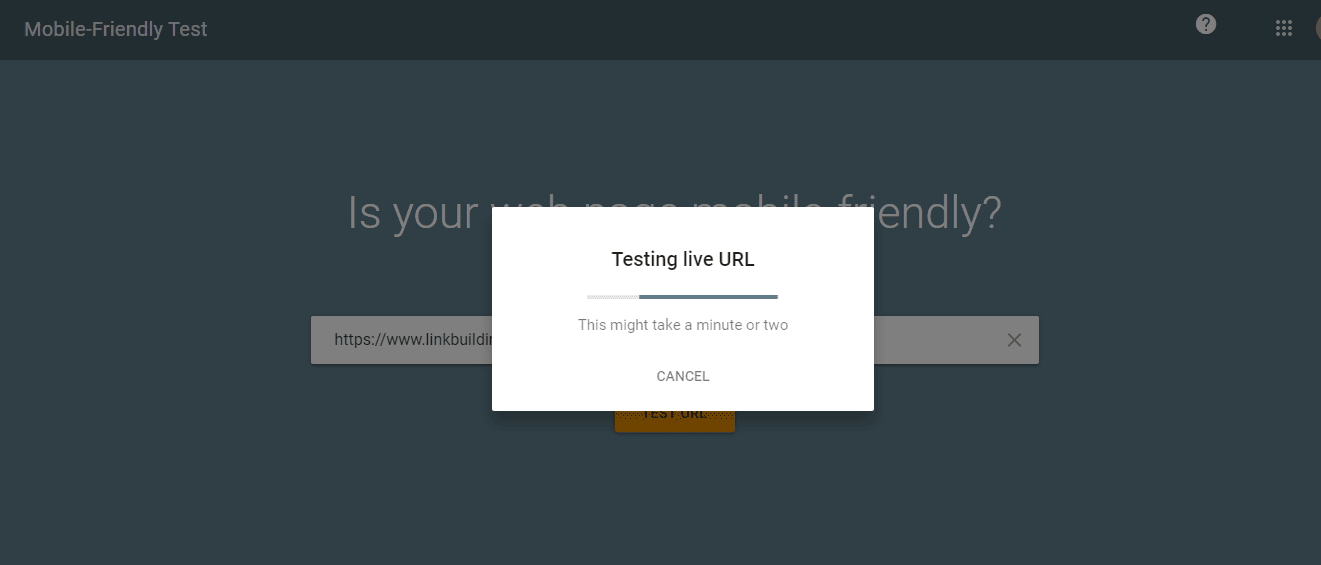 In the year 2018, the mobile-first index was first introduced.
It conveys that Google has made it essential to have a website that is mobile-friendly if you want to rank high in the search results.
When you will put your website link in the test box, if it is mobile-friendly, the results will be shown like this:

This tool has become more demanding because nowadays more and more people are using the web on their mobile devices. This clearly means that you need to have a good mobile-friendly website if you actually want your site to perform well in search engines.
If you are confused between desktop and mobile SEO, read mobile SEO vs desktop SEO.
This tool is a free tag management system that helps you to manage and get great marketing tags on your site without having to change or modify the code.

Google Tag Manager is divided into 3 main parts:
● Tags: Tracking pixels or snippets of Javascript.
● Triggers: This updates Google Tag Manager regarding when, where, or how to use a tag.
● Variables: A good knowledge of Google Tag Manager may require for the tag and trigger to work.
You can use GTM to view:
● Scroll depth
● Sales
● Leads
● Pageviews
● Conversions
And much more.
You can also use other tracking tools such as Google ads conversion and Facebook pixel that helps to track directly in Google Tag Manager. This makes it easier for you to handle all your tracking tags from one dashboard. It can also help you in premium social media marketing.
A bunch of triggers, tags, variables and other related configurations installed on a given site or mobile app is also known as a container.
It can help you replace all other manually-coded tags on an app or a site that includes Google Analytics, Google Ads, 3rd party tags, and Floodlight as well.
Including structured data on your site is becoming a powerful industry practice nowadays. This is because it can assist search engines to understand your website more conveniently by providing rich snippets and various other features in SERPs.
This is the time when the Structured Data Testing Tool comes into play to identify if your pages can satisfy the rules and criteria for first-page search engine ranking.
This tool will assist you to analyze and resolve common problems with the schema markup on the website. Also, you will get many niche relevant website development ideas.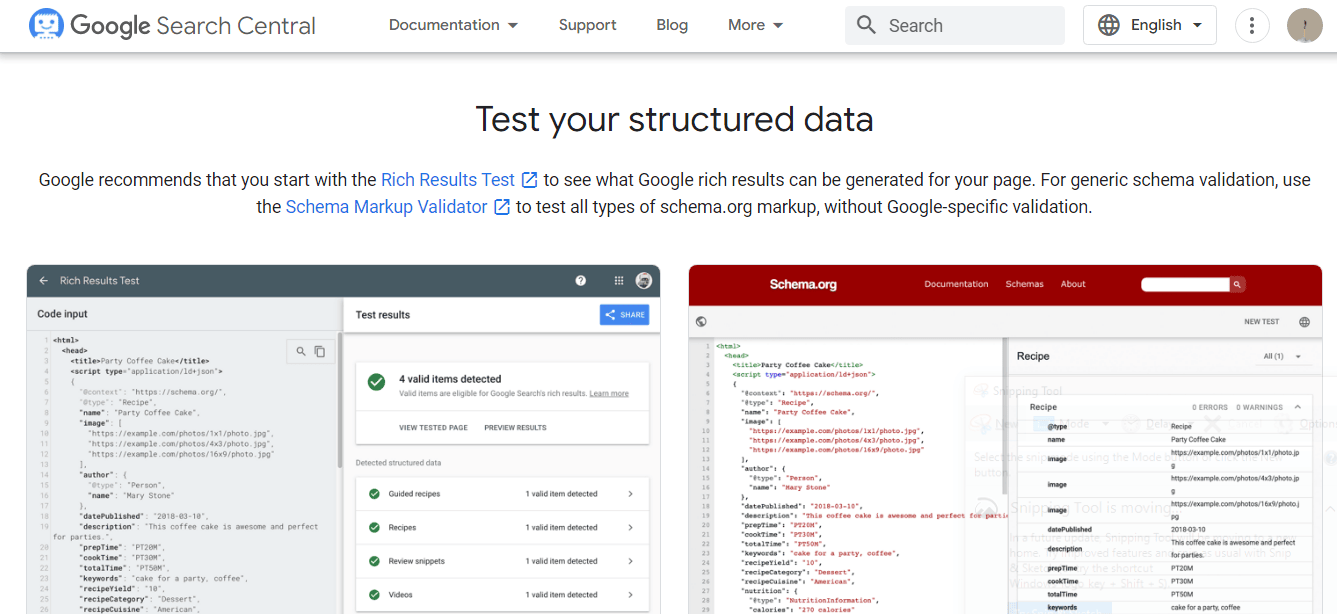 Apart from that, the Structured Data Testing tool goes through your page thoroughly and provides an in-depth report so that you can:
● Make sure that your structured data is valid.
● Find out all the errors or warnings associated with the code.
● Ensure that Google can access the page.
Structured Data Testing tools can ensure that your code is right and provides you the chance to increase visibility in the SERPs along with rich snippets.
Other Google Tools For Marketers
The tools mentioned below help marketers to increase reach and genuine websites visibility online.
Take a look at the listed tools and identify how you can use them for more profit for your business.
Google blogger is a web-based tool that allows you to publish to the web immediately, whenever the urge increases. It is the greatest tool in this growing area of web publishing, popularly known as blogs or web blogs.
Through this tool, you can concentrate more on creating content rather than a website.
Have you visited any website that has "Blogspot" mentioned in the URL, it's definitely a blog that uses Google Blogger? It is preferred by many bloggers because it is free and you just need a free Google account.
This account is given right when you create a Gmail address. You do not have to be a pro in the technical section to set it up or publish your blog posts.
Of course, it is not the only blogging platform that you can use for free, but it is the easiest way to start blogging.
Furthermore, there is a great impact of content writing that you can experience while blogging consistently.
Consider these tips to write great content:
● Write consistently and in an effective manner.
● Make sure to follow the Webmaster Guidelines
● Categorize your posts
● Ensure your blog is visible on the internet.
● Limit comment spam.
If you want to generate effective and convincing content but are not ready to create a full-fledged blog then a blogger is worth considering.
This is a type of machine translation that can translate content from one language to 100 different other languages. When it comes to writing, Google Translate can help you with 109 different languages.
This tool is used by around billions of people all across the world, surveys claim that Google Translate is used for a hundred billion word translations every day. By translating, you can get major benefits of content writing for website.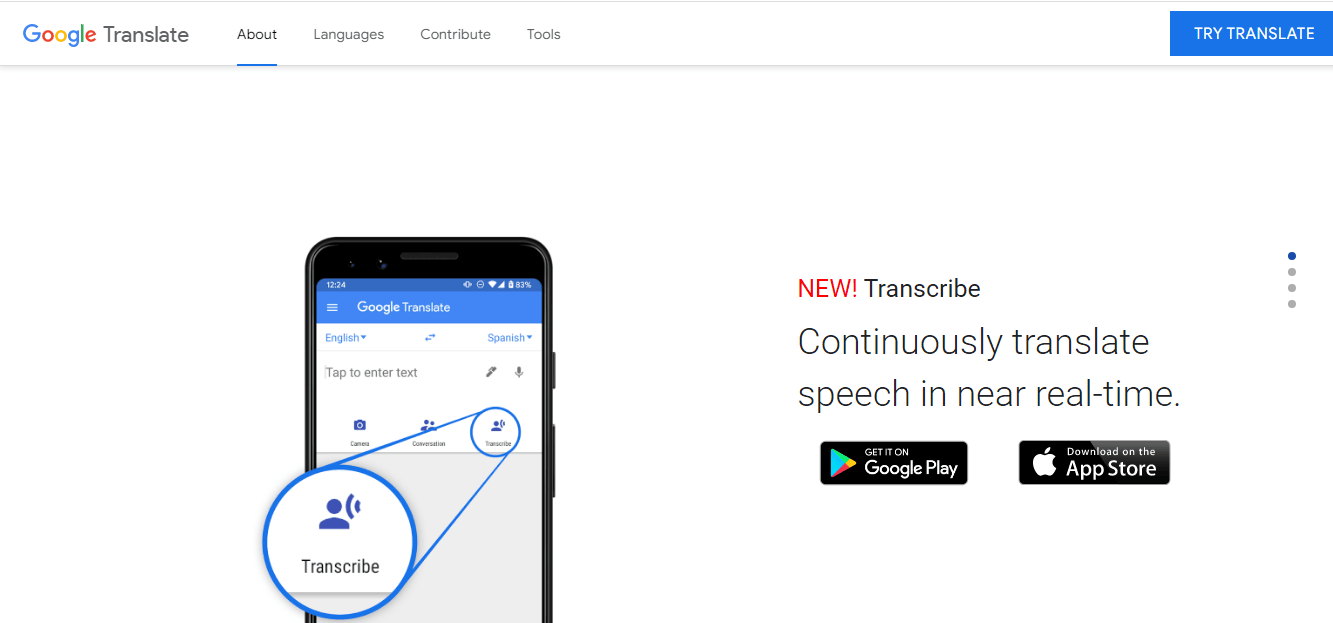 What can Google Translate do?
Google translate is used to satisfy the below-mentioned translation needs:
● Translation of the written word- The tool is mainly used to help you translate about 109 languages with full accuracy and effectiveness.
● Translation of entire documents- Rather than translating the documents line-for-line, this tool helps your documents to get uploaded and translated in a very short time.
● Translation of mobile applications- With a "Tap to Translate" feature, users can effectively take a foreign language application and translate it as accurately as possible into the required language.
● Translation of imagery- Google Translate can also help you to translate your text that is published with an image.
● Translation of spoken content- In the development and improvement phases, you can use Google Translate to live-translate a spoken line from one language to another.
All these things show that Google Translate has various features that help you to use it in as many ways as possible. Also, it is good for trendy Social Media Writing.
YouTube is used by more than 2 billion users all across the world and has about 30 million daily visits, making it the best platform for businesses searching to market through video content.
Videos are the most useful and engaging way to connect with your audience for your business growth. Creating a YouTube channel for your business provides a great platform for your audience to engage with your videos.
You just need to complete fill out your YouTube profile and upload your video content properly that can help you attract your audience and grow your subscribers.
Google News was first introduced in the year 2002. Results from Google searches are listed effectively in the organic search results as per the current topicality.
If you want your website to get listed as a snippet in Google New, you must follow different technical and quality criteria and get included in the new program for publishers by Google.
If any page is involved in Google News, it can give you a great benefit from the highest traffic in comparison to indexed websites. It also indirectly assists in building valuable backlinks for SEO.
Google News makes it very easy to:
● Manage dates on relevant changes in your industry.
● Look at what type of content is popular.
● Get an array of content ideas.
● Utilize new trends as you see them.
To optimize your website perfectly for Google News, the content and technical suggestions of Google must be considered. Otherwise, the application for admission will get rejected.
Wrapping It Up:
There are many Google-based business tools that are free and help your business grow. These tools will help you expand your business online as well as boost productivity.
If you want someone professional who can guide you well on how to use these tools correctly then reach us. LinkBuildingCorp is a well-experienced and reputed SEO company that helps your website build links and expand online.
We would be really happy if you choose us to cater our SEO services. To know more, contact us at +91-9205356986 or request a quick quote.