Do you want to know how you can optimize PDFs for SEO? Are you confused about the steps used for optimizing PDFs? If yes then this article is a must for you.
Google crawls billions of documents every day. Documents can be for instance pages, PDF files, or images. Most people forget to optimize their PDF files. That's a missed chance as PDF files have- just like regular pages- the ability to generate tons of traffic.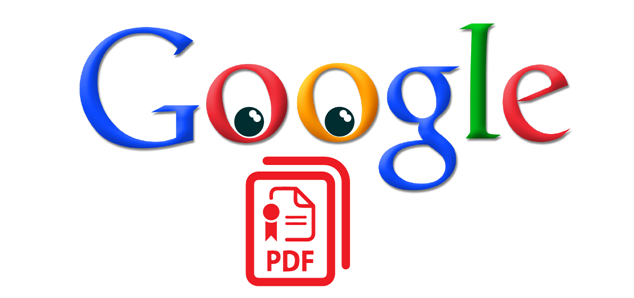 Google first started indexing PDF files in the year 2001 and now there are millions of PDF files indexed.
PDFs are perfect for consistency and compatibility. They work on nearly any device and always manage to maintain the same visual look.
Below, we'll read:

☛ The Benefits Of Using PDFs
☛ How Google Treats PDFs
☛ How To Optimize PDFs for SEO
☛ How To Tract PDF Views
The Benefits Of Using PDFs
There are some benefits to use PDFs. Besides ease of use, they can assist with indexing because these documents contain links, metadata, authorship attributes, and indexable content.
It can also be used as one of the profitable real link building techniques.
1. Easy To Create
PDFs can be very beneficial for marketers, especially those with limited resources or smaller teams. They are convenient to create- just save your document from Illustrator, Word, etc, as a PDF. Case studies, press releases, product data sheets, and more than quickly be transferred to an essentially web-ready format. For those without any HTML programming knowledge, PDFs for particular document types can be a fast way to release web-based content.
2. Contain Meta Data
PDFs also contain metadata, like descriptions and keywords. You can edit and find the meta information under properties in the File menu in Adobe Acrobat. While metadata does not have a high impact on SEO anymore, you can consider meta description as your chance to craft just the correct description that will compel a searcher to select your site in the SERPs.
3. Contain Links
Just like web pages, PDFs can also contain links, and those links can be followed by search engine bots. These links hold anchor text, as well. You can also use it in high-value advanced link building strategies.
4. Indexable Content
Perhaps the most effective aspect of using PDFs is that the content within the PDF is usually indexable and readable by search engines. However, not every PDF has readable content. To make sure that the text is readable, it should be created as text, and not as an image, making it great for creating the PDF from the original program, like Illustrator or Word.
How Google Treats PDFs

PDFs present in Google search results with a PDF tag.
PDFs are turned to and indexed as HTML. For PDFs where there are images of text, Google utilizes Optical Character Recognition (OCR) technology to transform the image of text into text. Images in PDFs are also indexed in image search results.
Google selects pages over PDFs if they are duplicate. If you have Pages and PDFs with the same content, Google prefers the page version of the content as the lead version of the duplicate cluster. This clearly means that signals will be consolidated to the page version and that will be the version that presents in search results.
Furthermore, to be present in Google search results build backlinks through content marketing.
How To Optimize A PDF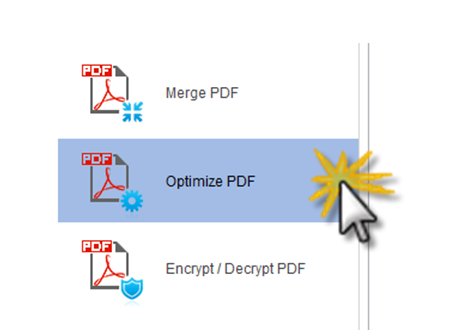 Image: source
The majority of on-page SEO elements that you used to see in HTML have an equivalent version in PDFs and are utilized in the same manner you are used to: many are also there for accessibility reasons. So, let's find out some ways to optimize PDFs for SEO:
• Write good content
• Add an optimized title
• Add an optimized description
• Use a suitable filename
• Add image alt attributes
• Use headings
• Include links
1. Write Good Content
Google's company mission is to set up the world's information. Even if it is not a web page, good content is good content. You might have seen much great contents in PDFs like whitepapers, technical documentation, etc. Some of the best information on the web is in PDFs.
Like content is one of the successful types of link building strategies, it is also useful in PDFs.
2. Add An Optimized Title
Just like web pages contain title tags, PDFs have titles. Note that many search engines utilize the title to describe the document in SERP. If a PDF does not have a title, the filename shows in the SERP instead.
Listed below are steps to edit a PDFs title in Adobe Acrobat Pro:

• Click File > Properties
• Edit the Title field
• optimized title PDF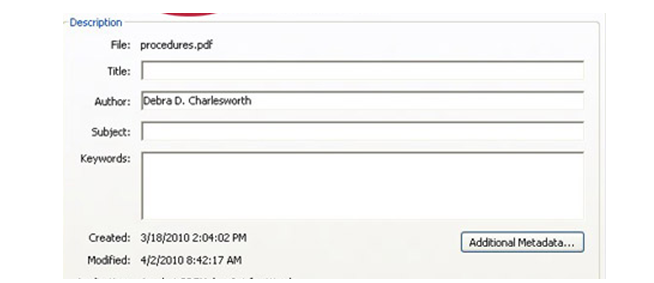 Image: source
3. Add An Optimized Description
As with meta descriptions for web pages, this is not a ranking factor but delivers you a shot at controlling the text that appears in search results.
• Click File from Properties
• Click Additional Metadata
• Write Description
• optimize description PDF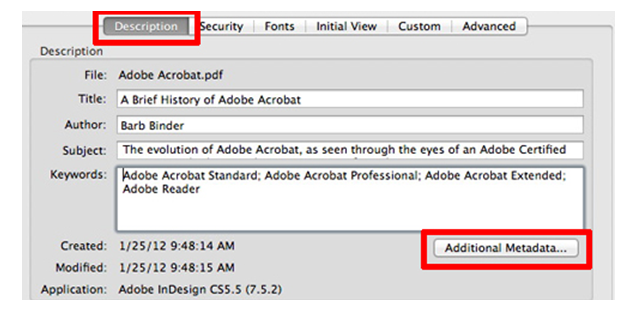 Image: source
You can also count it as a link building strategy from powerful link building services.
4. Use a Relevant File Name
The filename of the PDF is the part of the URL. This will impact the URL present in the search results and is a small ranking factor.
• Click File > Save As
• Edit File Name
• optimize file name PDF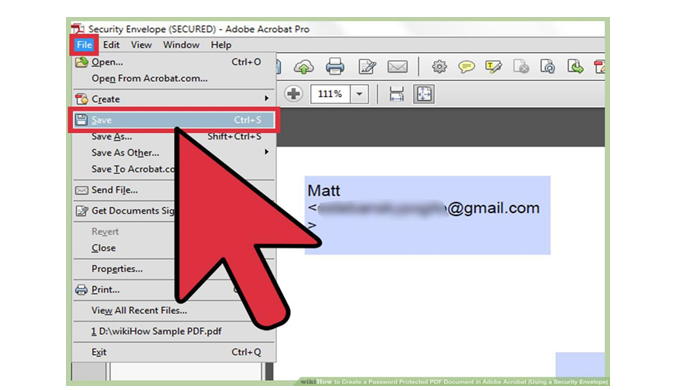 Image: source
5. Include Image Alt Attributes
To assist search engines, know the content of your images, you can add alt text to the images in your PDF.
• Click the Tags icon in the left sidebar
• Find the image you want to add alt text for in the document hierarchy
• Right-click on the image
• Click Properties
• Add relevant alternate text to the box
• optimize alt text pdf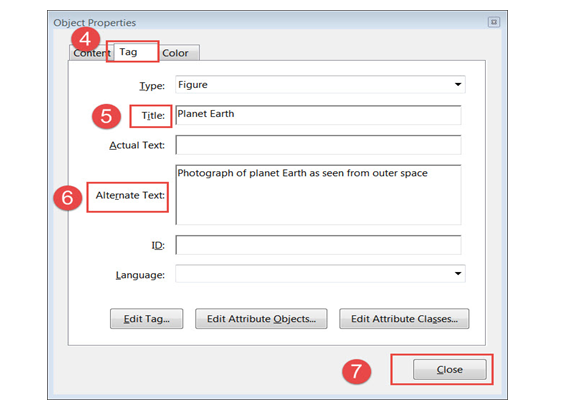 Image: source
As specific guest blogging is important, including image alt attributes is also important.
6. Use Headings
Just like your headings tags in web pages, you can highlight that specific text in PDFs are headings.
• Click the Tags icon in the left sidebar
• Find the text you want to edit in the document hierarchy
• Right-click on the tag
• Click Properties
• Select the relevant heading level from the dropdown
• optimize heading level pdf
7. Include Links
Just like any page, external and internal links also influence rankings. Link pass PageRank and their anchor text add context. By adding links to your PDF and links from your PDF to other pages, you are assisting PageRank flow through your website rather than developing a dead end. Some PDFs get many links. This can also be counted in the popular SEO risks list.
To add links in a PDF:

• Click the Edit PDF button on the right sidebar
• Click the Link dropdown on the Edit menu
• Click Add/Edit Web or Document Link
• Draw a rectangle around the text you want to link
• Set the Link type to Invisible Rectangle
• Set the Link Action to Open a web page
• Add your URL
• Add links pdf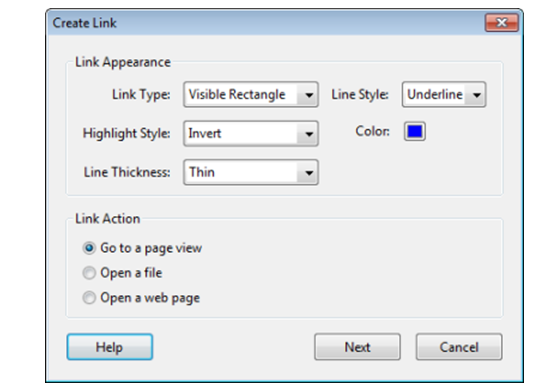 Image: source
How To Track PDF Views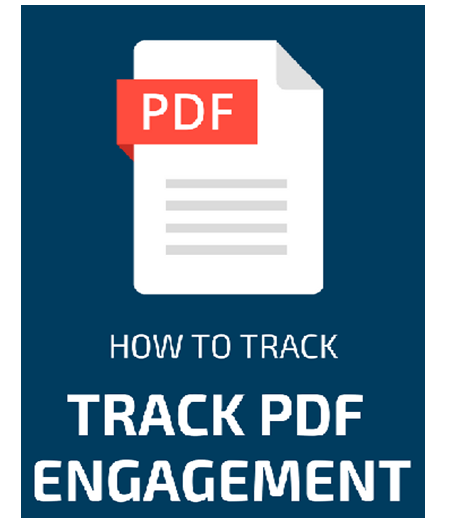 Image: source
As mentioned earlier, PDFs are more complicated to track. Because of this, numerous marketing teams tend to gate PDFs or make them available only after a user fills out a form. By doing this, they transfer concentration from tracking performance to lead generation. However, there are some options to track your PDFs including.
1. Event Tracking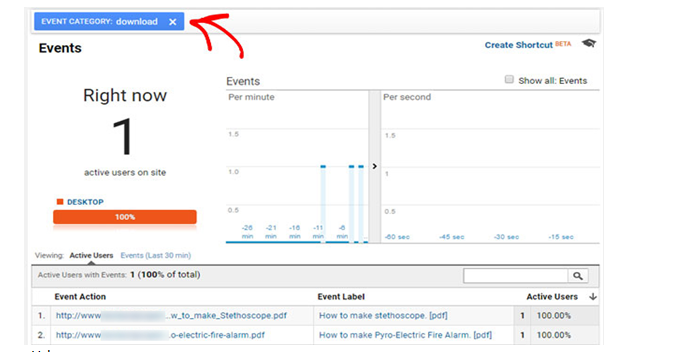 Image: source
You can track clicks on PDF links and deliver them to your analytics team. This permits you to see how many times people have clicked on your PDF files to open or download them. You can find out how to set these up there. This methods is same as in link building, but before analyzing that you need to know that do you know what is link building.
2. Embeds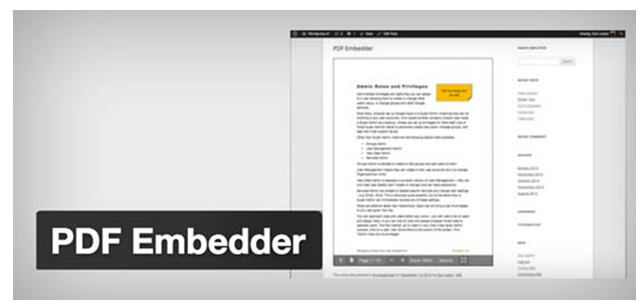 Image: source
If you embed the PDF into a page utilizing JavaScript or an iframe, you can just utilize the analytics data for the page itself.
3. Intermediate Tracking Script
This is a difficult solution, but it is possible to deliver PDF clicks through an intermediate tracking script that delivers data to your analytics system before sending people to your PDF. You can get one example here.
4. Server Logs
As PDF files are stored on a server, any access requests for the files will be there in your log files. You also use this technique when republishing your blog content.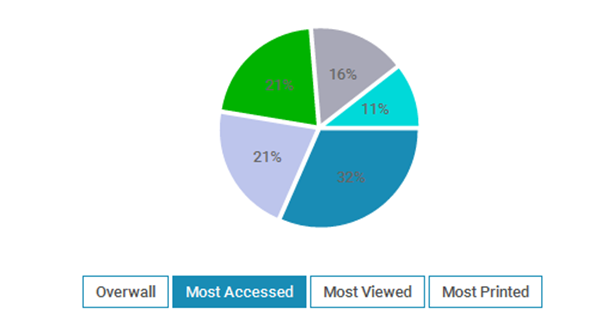 5. 3rd-Party Data
Because PDFs are rarely tracked in analytics systems, sometimes great data you have is from another source such as Google Search Console. Just paste their domain in Site Explorer, then go through the top pages report and search for URLs containing PDF.
Final Thoughts
Hopefully, this may have guided you well to optimize PDFs for SEO. In some situations, the keyword targets for a specific document may be unknown. If this is the case, utilize your best logic and then target keywords that make the most sense given the application and nature of the PDF. For example, you are assembling a PDF for an in-depth review of technology evolution. In optimizing the PDF, it may have the most sense to utilize keywords linked with the content, such as technology evolution review.
Apart from PDF, doing proper SEO is also necessary for your website. If you want premium organic SEO services then approach the most reputed company- LinkBuildingCorp. We can deliver you guaranteed and affordable services that can give you profitable results. Being a business owner, you would surely want the best in the field and no one can do better than our professionals. With full professionalism, our SEO experts maintain accuracy in their work to make your website rank higher in SERP.
To hire our services, call us at +91-9205356986 ,. We will help you in every step to reach your business goals!