Do you need an advanced guide of the best off-page SEO techniques that probably bring quality results? If you understand even a bit of SEO, then you must know that off-page SEO is one of the most important ranking signals for search engines.
If you browse the internet, you would find number of off page SEO techniques but, they all do not really work effectively. Every year, Google updates its algorithm over 600 times, resulting in the need to adopt new tactics.
In this article, we'll read through:

1. Off-Page SEO Techniques That No Longer Survive Today
2. 17+ Best Off-Page SEO Strategies And Beyond
3. Content Marketing
4. Link Building is Important
5. Use Google My Business
6. Broken Link Building
7. Build Trust
8. PR
9. Local Listings
10. Incorporate Videos and Images
11. Guest Post
12. Social Media Engagement
13. Questions & Answers
14. Blogging
15. Profile Creation
16. Webinars & Podcasts
17. Social Bookmarking
18. Forums & Blog Commenting
19. Visual Marketing
20. Link Baiting
Let's dive into the sea of information about off page SEO techniques.
Off-Page SEO Techniques That No Longer Survive Today
Using unfruitful off-page SEO tactics for ranking or backlinking is just a waste of time. This is because Google always puts one on the top, which works as per its updated algorithms and guidelines for enhanced user experience.
If you don't know what are outdated craps, then have a look at techniques you should stop using for fruitful off-page SEO.
♦ Directory Submission
♦ Local or Business Listings with uncertain future scope
♦ Classified Ads
♦ Link Exchange if you are scratching the back of a malicious, low-quality, or spammy site
♦ Cross-Linking as it would not provide the business value
♦ Web 2.0
♦ Obtrusive Keyword Optimization
These tactics were used before 2018 by SEO experts and gurus. But, nowadays these do not hold much importance because there are many cases when a website got penalized due to gaining poor quality link juice through these strategies.
So, be careful.
17+ Best Off-Page SEO Strategies And Beyond
One of the main reasons, why companies or individuals want top rank on search engine result pages, is to drive more value for their brand and business. You can make this possible by using effective SEO techniques that really work and beyond in terms of increased ranking, boosted traffic, and generating leads.
1. Content Marketing
Every social media platform holds its own type of content YouTube is popular for its video content, Instagram is popular for image content, and Twitter and Facebook are popular for news and thoughts. These days, the majority of the time people share content and their thoughts on Instagram and YouTube.
For example, you have created a step-by-step guide for making a homemade candle. You can then make a video tutorial for YouTube to go along with it and add a URL too in the description box.
This way you will be able to reach visitors from Google and also YouTube searchers will find your video easily.
Make sure you reuse the content, keeping your audience and resource in mind, and also take benefit of the various types of SEO content you can get from multiple social networks.
2. Link Building is Important
Create and gather quality links. Link building is the top-most thing you need to keep in mind while doing off-page SEO.
As per a study, Nofollow is an attribute webmaster that can be used when linking to a site and it tells the search engine to specifically ignore the link.
Social networks are not good for NoFollow links when linking to external sites. Links that don't have the Nofollow attribute are known as DoFollow links. To have a deep information, you need to read dofollow link building guide.
If you are thinking that what NoFollow links can do to your website, here are some points to look at.
Link building is one of the most popular marketing techniques used by professionals from all across the world. It is the most expected result of all, to some extent.
It is so essential that, even though Google recommends that content is the no.1 ranking factor, it is mostly preferred by many over the concept of creating and delivering fresh content. But still, content is adding a huge value to your linking strategy.
Links are turned into votes or applause for your site and the overall credibility of your brand. The same link-building technique contributes to the risk of black hat SEO.
Sometimes, people are so indulged in gathering credible sitelinks that they begin playing with effectiveness and perform the things listed below:
● Forum signatures
● Link networks
● Enroll your website in content directories
● Blog directories
● Comment link
● Link exchange schemes, and so on
Three major types of links that are spread on the web are:
a)- Natural Links: A user or customer or reader understands the content on your web page and has a positive perspective towards your solutions, and links to your business as an indication of appreciation, trust as well as endorsement.
b)- Manually Build Links: Achieve through direct link-building efforts, specifically asking customers to link to your product, or influencers to share your ideas and content.
c)- self-created links: When publishing your site link in comments also known as comment signature, or in forums, web directories, press releases, forums, and so on.
The best option is to use actual natural link building tactics. The best manner to do this is by creating a link-worthy content that will bring you links naturally.
3. Use Google My Business
Google My Business is another Google free tool. Optimize this platform for attaining the best SEO ranking. There is an array of places where you can effectively optimize the content and links and from that, you can generate a lot of traffic as well as brand awareness.
Top tips for Google My Business
● Have an influential description with 250 characters.
● Ensure your main information is in the first paragraph along with your city name.
● Update posts or products or galleries or offers on a daily basis.
● Have a check on your reviews and reply to them as quickly as you can.
● Upload actual photos under the correct category.
4. Broken Link Building
Broken link building is the most result-driven and interesting strategy. The aim of productive broken link building strategy is to find broken links and approach the owner of the resource for updating about the broken link.
The broken link can be one of your own pages that needs an update, or it could be an old competitor's link that you can offer to replace with your link that has similar content.
It will assist you to decrease the number of 404 pages and redirects which will lead to a better user experience.
Broken links generally get created when web hosting expires or website assets are all messed up during migration. Also, they can be the consequence of typing mistakes.
Therefore, always choose a high-skilled web hosting provider and make sure to proofread for avoiding even a minor spelling error.
5. Build Trust
Off-site SEO needs trust as well. After all, that is how you can get your social media or customer votes. Transparency is the top-most thing that one needs to have for building trust. Publish helpful content by hiring standard content writing solutions and don't try to influence readers with attractive titles and low-quality content.
That is surely now how to drive organic traffic.
Domain authority and Page Authority are the two most important aspects of how a search engine looks at your site.
You should make sure to check your DA and PA, and also your inbound links with an effective explorer tool.
SSL is that setup that makes your website's relationship with the user safe. This kind of link is ensuring that the data passed between the browsers and the web server stays unharmed and private as well.
Users trust a website more when they notice that their data is safely presented by the encrypted link when viewing private data like usernames, credit card numbers, passwords, or any other crucial information.
The most effective way to establish your user's trust is to ensure you get business reviews. You can begin by asking your current customers to analyze your rating section and leave a contribution there. This is also considered as conclusive organic SEO strategy.
It is very essential to let them know why it is important to have their opinion on your services, all elaborated and posted publicly.
The more customers you will have, the more reviews will be guaranteed. Specifically, if you are having a Facebook page where people can stay updated regarding your business, and leave reviews.
Reviews need to be answered quickly, no matter whether they are positive or negative Choose to go through your review section randomly and leave comments. Your users should see that you are a live person, one that is confident and doesn't feel shy from treating their customers with respect.
6. PR
PR and SEO are two effective digital marketing disciplines for a long time. Digital PR is an effective technique for many reliable SEO professionals because it is the best way to gather authority links.
You can use PR techniques to encourage a good story and corresponding linkable assets, and it is possible to get a lot of links in the result.
A recent survey has shown that the average campaign gets links from between 10 and 24 new linking domains.
PR adds a lot of value to off-page SEO signals in multiple ways compared to simply assisting to build links. An effective PR campaign can increase:
● Boost brand awareness and good brand searches.
● Convey your business information to your target audience and communicate with them.
● Increase referral traffic.
● Establish your presence as a leader in your industry and assist to establish trust signals.
7. Local Listings
Also known as directory listings, worthwhile local SEO is considered a consistent off-page SEO technique. If done correctly, adding your business to a local listing is vital for more revenue, ranking, and reputation, specifically in localized search results.
Localized search results involve those results where the user typed a location in the search keyword as well as those where the results served are analyzed by the user's location or IP address.
The latter includes searches mostly reference phrases like the user's IP address or location. The latter involves searches mostly for reference phrases like nearby or near me. Local listings are mostly free and is very powerful SEO trends to drive traffic.
Not only will your business get a good amount of exposure and traffic, but getting listed in local directories can give you many opportunities to build valuable backlinks from a high DA website. Many directories are popular on the internet, and you are more likely to be familiar with most of them:
● Google my business (DA:97)
● Foursquare (DA:93)
● Yelp (DA:71)
● Central Index (DA:55)
Submitting a local listing might look like an easy task, but making sure that you deliver some identical information around every listing is important for this off-page SEO technique.
Business information like contact number, business name, and address should be the same in every listing. This may look simple, but discrepancies such as misspellings or abbreviations can have a great impact on your listings as it can create a huge confusion for Google.
While this is happening, Google may present the wrong information, or even not highlight your listing at all in SERPs.
However, when local listings are done properly they can be very helpful and can bring additional business from both international, and national audiences. Here, you will need the help of knowledgeable local SEO company.
8. Incorporate Videos and Images
People prefer playing and experimenting, even if it means playing something else and they just observe it. This is the reason why augmented reality is popular nowadays, with Instagram, Snapchat, and Facebook incorporating motion visuals projected onto the actual world and making people fascinated. And all this Augmented reality is linked with the image and video.
Videos and images are viral these days, so you should bet on them. How else do you think platforms such as Flickr, Vimeo, YouTube, Snapchat, Instagram, and Facebook have reached this far with their popular successful journey?
Off-site SEO is all about grabbing attention to your site, all thanks to outbound activities, opposite your page content.
Therefore share information about your business through infographics, podcasts, videos, quotes, and so on. You can take examples of any popular brand like KFC. They are promoting themselves through videos like crazy.
Hub pages like YouTube, Pinterest, and so on have good PageRank and trust as well, hence you should join them and work as a team with them, by using their platform to promote your offerings. Given their sharings and likes, you will get a good amount of brand awareness through likes as well as shares.
Plus, the number of links you get from YouTube videos and their meta description are very beneficial and they assist to improve your high grade link building for SEO.
Lastly, don't forget about optimizing your already uploaded titles, file names, description sections, links, and size. SEO works massively in these niches also.
9. Guest Post
Guest posting is a never-ending technique, that holds great significance for improving audience relationships, link building, and creating brand awareness, and authority. It is the practice of posting content on a blog of another person or a company as a guest. Find proven guest post opportunities that offer genuinely useful results.
By publishing guest posts on a daily basis, you will be able to build high-quality backlinks and aim for more organic traffic to your website.
You will represent your professionalism by writing not only your personal blog on trendy content writing topics but also contributing to others.
There are many companies that like to use the knowledge of other experts in the field, although that happens rarely. And that is one of those times when you need to choose your team wisely.
10. Social Media Engagement
Social media channels like Twitter, Facebook, and Instagram are the most influential platform for brand promos and awareness. Around 4+ billion internet users, about 3.1 billion use these popular networking sites. Thus, remaining active on these websites is important to target a relevant audience.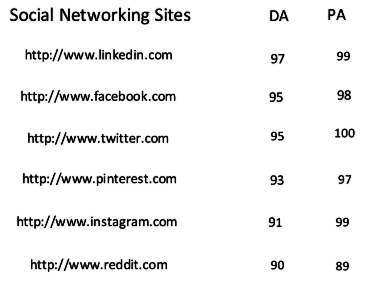 There are three different things that are suggested when you content activating on social media:
a)- Be responsive –
There are more chances of people talking about you either when they are satisfied with your offerings when they are unhappy with your product, or when someone asks for a suggestion from friends. There are lot of major benefits of social media.
Either way, ensure to be sensitive and engage with your readers and customers. Customer support can be conducted around various channels, be it's offline or online, on your social media channel or on your support page.
b)- Befriend the Big Brothers –
There are many individuals like influencers, leaders, renowned professionals, or group admins that could help you massively in spreading awareness about your brand. They will help you in the following manner
● Share your content or mention you
● Follow you
● Influence your self-development as a businessman
It's important to build a good connection with popular social media influencer and let them help you establish your online presence. There is a popular phrase that says "Stick with the good guys and success will follow"
c)- Monitor your online reputation –
Brand mentions are helpful for businesses, therefore giving them importance accordingly. As you might know, brand mentions are counted as links in Google's search algorithms. Get a reliable and trustworthy brand monitoring tool to see who mentioned you on social media, and what they have said about you, and use that opportunities to win the hearts of online customers
11. Questions & Answers
People often search for helpful answers on the internet almost every day. You can use this opportunity to drive both traffic and links. There are many question & answer websites from which you can get massive traffic. Some of them are listed below –
✓ Quora
✓ Yahoo! Answers
✓ Blurt It
✓ WikiAnswers
✓ Anybody Out There
✓ Answer Bank
✓ Askville
✓ Able2Know
✓ AskDeb
✓ Ask Me Help Desk
Search your niche relevant questions on high-authority sites and give the best answer possible along with including your website link in any section to improve websites visibility.
12. Blogging
Do you know that posting over 16 content monthly can generate about 3.5 times more traffic and 4.5 times more leads?
Effective blog post writing helps in giving users some solid reasons to come back to your site or a blog, thereby increasing traffic by a large difference.
Companies are earning a ton of money and gaining significant business growth through blogging, which is considered the king of off-page SEO.
13. Profile Creation
Creating a business profile on high authoritative sites with your website URL is an ideal way to get high-quality and beneficial backlinks for free. To have more information about it, know how do i create backlinks.
It is the best way to provide readers with basic but important information about your business and its offerings.
Some popular follow profile creation sites include Vimeo, Pinterest, Quora, Myspace, Typepad, CreateSpace, and more..
14. Webinars & Podcasts
A podcast is a blend of 2 words – pod and broadcast. It is usually an audio recording of communication between a guest speaker and host conducted over a specific topic. According to a research report, there are more than 85% of people listen to most podcasts.
Hence, if there is any way that would quickly connect you with the target audience, it would surely be a podcast.
a)- Like the podcast, the term webinar is also made from two words – web and seminar. It is the practice of conducting an online presence in a real-time. Just like normal seminars, webinars are also attended by a large number of invited audiences.
A live webinar is another way that can help you connect with the audience, influence them, and develop a strong relationship by sharing quality information in real-time.
b)- Best Sites To Host Podcasts – SoundCloud, Archive.org, Amazon S3, Libsyn, PodBean, Podcast Garden, Blubrry, PodcastWesbites, Blast Pod.
c)- Best Webinar Platforms – GoToWebinar, Livestorm, Zoom, EverWebinar, Zoho Webinars, WebEx, ClickMeeting, GetResponse, Demio, Webinars OnAir.
If you are not including webinars and podcasts in your successful SEO marketing strategy, it's possible that you missing out on many great opportunities.
Listed below are some benefits:
● The majority of businesses are still not using podcasts as their marketing strategy, which is an effective way to gain a competitive edge.
● Podcasts and webinars are the best way to reach new audiences, gain visibility on a search engine, and share your expertise.
● Apple's podcasts are still a relevant search engine that helps you find appropriate podcasts with keywords.
Companies that think that SEO should cover more search engines are those who have successfully established a brand and found new ways to target their audience, whichever platform they select.
Important Tip: Tuesday morning is the best time to host live webinars.
15. Social Bookmarking
Social bookmarking is the topmost method to get visitors immediately. And this is one of the crucial reasons for hiring an SEO company.
Delicious, StumbleUpon, Reddit, and Dig are some social bookmarking sites. If you want to use it make sure you have written an attractive tagline with top-notch quality content to get success through your article.
Top Social Bookmarking Sites – Pinterest, Scoop It, Reddit, Tumblr, Folkd, Dribble, Pocket, Delicious, Stumbleupon, Digg, Medium.
16. Forums & Blog Commenting
Participating in forums and blog commenting relevant to your niche is the easiest way to earn backlinks and referral traffic. But, don't spam.
There are only a few platforms that allow you to have an open discussion with potential customers who are finding the answer to what you offer. This is the greatest way to build strong relationships and trust.
With a little commitment and effort, you can effectively create a powerful community and level up your trust from audiences on forums. Quora and Reddit are famous large-scale platforms to use, but forums within your industry can be just as beneficial.
The popularity of Forums has decreased these days, so there is a high possibility that your competitors won't be there, making it convenient to cut down any noise.
High Traffic Free Forum Submission Sites – Metacafe, Brightcove, 360daily, Flickr, Myspace, AddThis, The Joomla! Forum, Buzznet, SiteGround, WordReference.
17. Visual Marketing
It is the 2nd most marketing strategy used by digital marketers globally. Research proved that about 84% of communication in 2018 was visual-based. Around 79% of the online traffic was obtained through video content by 2018. Therefore, correct video marketing is also important for SEO.
More than thousands of hours of videos and 2+ billion images are uploaded per day.
18. Link Baiting
This is an easier method to increase inbound links, create brand awareness in a niche market, and business growth by creating shareable content and linkable resources.
Facebook with 2.20+ billion active users is the ultimate platform to share evergreen content. Quality content you can target includes reviews, case studies, infographics, facts & figures, how-to's, events, freebies, e-books, stats, whitepapers, and compelling videos.
You can't take off-page SEO lightly, but it is important to analyze that it is way more about link building. Off-page SEO not only helps you in driving signals that influence the ranking factory positively but also helps in optimizing and creating content for various search engines.
By using the top notch SEO tips you will surely be able to attain results as expected.
Conclusion:
Off-page SEO has its own benefits and is important but don't forget about on-page SEO activities. No matter how strong your off-page SEO strategy is, without on-page SEO you can't get higher rankings in SERPs. If the strategies are not implemented correctly, they can turn both visitors and search engines into haters.
That's why it's important to hire a professional company like LinkBuildingCorp. Our company is specialized in SEO techniques and can help you improve your website ranking in SERPs.
To have a more detailed information about our services, kindly call us at +91-9205356986 or request a quick quote.