Search Engine Optimization (SEO) is considered as the bread and butter of online business and promotional strategists. Since it is the core of online marketing, therefore, learning and incorporating it in your new venture is necessary to make it visible in the market. SEO refers to the process of integrating keywords and backup links on your website that helps in bringing up the site in the top Google searches. SEO is a dynamic field that is changing continuously due to the refurbishing of the algorithms that are linked to it. SEO will still be relevant in 2020 and upcoming years.
Importance of SEO for entrepreneurs
Individuals who launch their new venture, find it really hard to incorporate SEO on their website, making it user friendly. The survey shows that the leads that are obtained from SEO have a 14.6% average conversion rate. In order to gain more followers for your new venture, entrepreneurs need to learn and integrate SEO to drive traffic without spending much on expensive advertisements.  SEO can help in expanding your visibility to a much wider base of prospects, giving you the precious opportunity to attract and convert them. You will observe an exponential increase in website traffic over time, and you will be able to understand your audience better.
8 SEO Tips for Entrepreneurs
You might see various tips shared online to make your website user friendly and increase its visibility by incorporating SEO. But what confuses people the most is which strategy to focus on. Here we are sharing some effective tips that will make your business grow online and reach on the top in search engines.
1. Concentrating On Viewers Rather Than Robots
If you are new to this field then, then you end up getting stuck due to these algorithms and numerous rules. But these algorithms are necessary to increase your website's visibility. You must focus on identifying your viewer's interest, mindset, and what they are looking for online. Create content that the audience wants to read.
Most of the blogs you will find give priority to search engines rather than giving importance to the readers. Stuffing the content with the keyword will only drive the search results rather than making it interesting to read.  So, the first thing to focus on is to write content that engages your readers. Here is an example of keyword stuffing.

Image: source
1. Enacting Google Algorithm
It is important to search for the right keywords that will help in growing your website. Focus on the most searched keywords in your niche, get the targeted customers to reach your website easily. It is not necessary to make every other word a keyword phrase or a keyword. It is important to maintain the density of the keyword in the overall website.
Google algorithms search for this type of content that is related to the keyword. This is done through keyword density. It is advised to maintain 1% density of every keyword.
Spread the keywords evenly in your content as well as on other parts of your website. Disperse it strategically as it will help in directing the traffic towards your website, making it user friendly.  When the google algorithms analyses that your selected keyword is entrenched in your content and website, it will deem more related sources for you. This is how you can evenly distribute keywords in your content.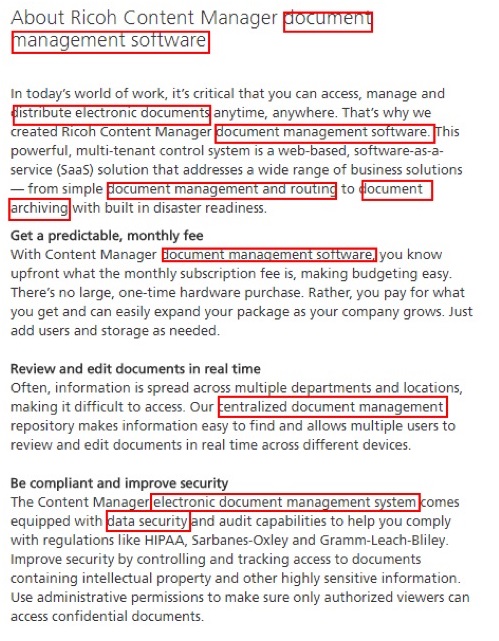 Image: source
2. Crafting Unique and Engaging content
Although the rules and algorithms in SEO are constantly changing, one relentless thing that is given utmost importance is the quality and uniqueness of the content. Make sure that whatever content is written on your business website has relevant keywords evenly distributed in it. This will allow your company to mark long-tail keywords and link it to another content present on their website.
It is essential to make the content interesting to involve your audience. Engaging content will compel them to try out the services you are providing. Just like to catch the fish, the fisherman uses a food, you need to craft involving content that gets the clients excited about your product or services—taking the example of king essay an online academic helper. Their content is well written as well as quite engaging that decoys the students to opt for their services instantly. Here is an example from king essay site.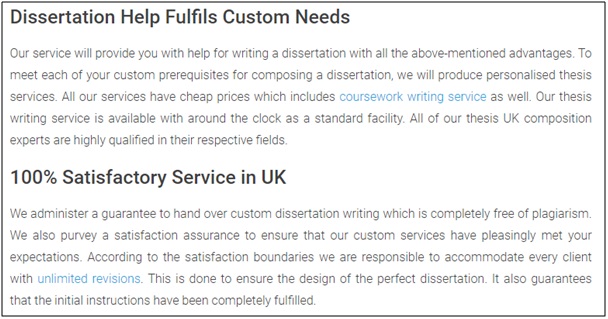 Image: source
3. Tracking All Changes
No matter which strategy you decide to implement on your website initially to make it SEO friendly, the most significant thing to keep in mind is to monitor the changes constantly. If you are incorporating SEO on your website, then you need first to choose the metric to track your site traffic.
They implement other effective tips that will help you in raising the site rank on search engine and track the progress. Always make sure that you implement one change at a time to see what is effectively working on your website, and your audience is increasing.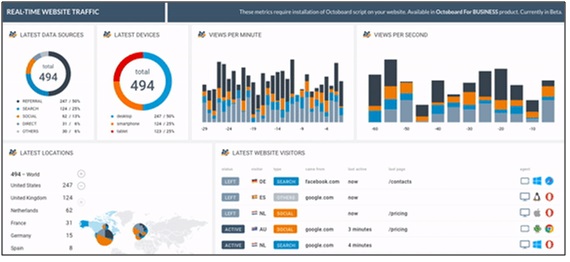 Image: source
4. Fixing Broken Backlinks
Another vital factor in reaching on the top list on the google search engine is to integrate links on your website. Greater the number of backup links means the chances to get your website visible is higher. Read a detailed analysis of Backlinks here. Furthermore, you can even fix the broken links.
If any of your web pages has expired and show 404 or either 301, then your site will not increase the link juice from the website that is assisted with that webpage. Use the Google search console and ask them to update the broken link. You can even search for your opponent's broken links and the website that is linked to them. You can avail this opportunity and contact that site to offer them your website link.
There are two possible ways to fix the broken links:
Replace the broken links with the live links. Find the replacement of the links and replace it on your webpage.
Locate the broken link on your website and just remove it.
5. Integrating Review Stars
Another effective strategy of increasing traffic on your website is through google rating. Getting more review stars in the SERPs will help you in increasing the user's visits to your website. Review stars cannot be incorporated by the entrepreneurs, and it requires the involvement of the third party. If your website is able to achieve 4.5 or 5 stars with good reviews, the chances are higher that more people will click on your website.

Image: source
6. Removing Elements
Another way of increasing traffic on your website is by removing all those elements that slow down your website. The speed of the website is a vital factor in ranking the sites. Research shows that if the loading of any website is delayed by half a second, there will be a 20 percent decrease in the traffic. Being an entrepreneur, you must ensure that you are using compressed images, caching the browser, and avoiding JavaScript at all costs to achieve search engine and user satisfaction.
7. Attractive Meta Taglines
One tip for the entrepreneurs is to work towards creating well-crafted and unique Meta descriptions. This is what will immediately grab the attention of the audience towards your business or service. Ensure that your Meta description is not too long, and it has keywords in it as well as a compelling line to force the readers to click on your website.
Conclusion
Website optimization is important for entrepreneurs to make their service visible among their clients. It is undoubtedly a massive undertaking, but you do not have to do everything at once.
Focus on these actionable tips and integrate it into your website one by one making it
Call us at +91-9205356986 or mail us at info@linkbuildingcorp.com