You will always find a range of absurd and irrelevant ideas as well as views loitering around all over the web. Such a vague piece of information has the potential to create a disturbing environment for you. You will feel like you are stuck in a trap and you don't which direction you should take to proceed to the correct path. Such negativity will always bring destruction to your website.
Myths play a key role in the destruction of your website. Here I am going to highlight some of the most damage causing SEO myths. Just go through it and make sure you don't fall into the trap of it in your very next venture.
Every link on a page opts the same rank 
A large number of people in the field of SEO are working with the wrong notion that all the links on a page share the same ranking system. They tend to avoid the positioning of the link. So whether the link is placed on the header or if it is placed in the footer, it really does not matter to them.
You are advised to understand the difference between the value of the link on the top, the body as well as the bottom of an article and then only you will come to know the value it is going to create for your website.
Tips to add value to the link
A link provides important value to the page with which it has been connected.
Always position your link on a page with a similar kind of topic or in which the anchor text is related. This will give a rank to your link higher than the Html code.
If you have two links that are related to each other and complement each other then it will definitely add considerable value to your website.
Pay attention to the type, size, color and the words you use before as well as after a link to add good value to your website.
Picture link is not good for SEO 
Gone are those days when you believe an image link to be bad for the SEO field. It will definitely create a bad impact on your website if it is spammed with keywords in the alt brief section to achieve a high position and ditch Google.
Tips to add value to an image link 
Never make use of an image link to convey important information, links, and names.
Always make use of the alt description to add words if you are using an image link for your website.
Try not to make the text in the image very small otherwise, it will not be considered as a means of information.
If you are using an alt text description in your image link you will greatly value your link, even more than the value of the image with CSS backdrop.
You are therefore recommended to view an image link as an alt description, a text as an anchor data, which will make both the image link and text link similar. It has the potential to be coded in the same language for better understanding.
It is also advisable not miss an alt description and an anchor description as it has a great potential to add value in the field of SEO.
So break the myth and use an image link with appropriate alt text and in the correct situation and see that it is not at all a weakness for SEO.
Every link should be a Nofollow link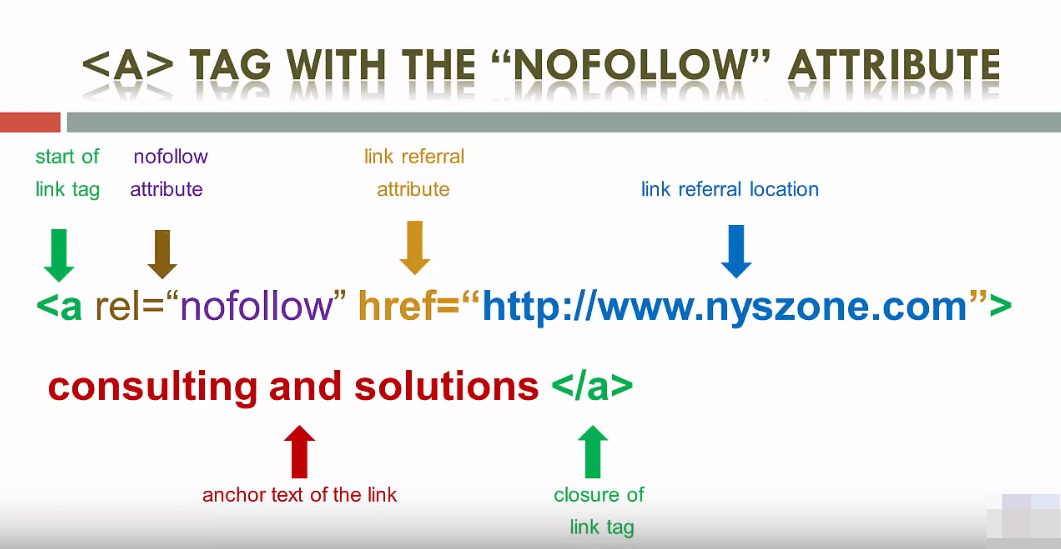 There were many people who believed that each and every link should be labeled as a nofollow link. But have a look at the practical world where a greater percentage of links denotes dofollow link in the entire worldwide web.
In the real world the nofollow link does not enhance the ranking of your website, it is also not considered to authentic and it also doesn't create any impact on others. So where has the idea gone?
It is absolutely senseless to tag all the links as a nofollow link. There would not be any existence of the authenticity of any domain and there would also not be any scope for measurement which is considered to be very important.
Nofollow links can be the greatest source of destruction for your website so come over the myth and move ahead.
Links are prone to Case Sensitivity 
It is absolutely impossible to believe that the use of capital letters influences SEO. In reality, the application of capital letters does not create any possible impact on your search as confirmed by Google.
The only difference lies in the number of search outcomes if you use capital letters in it or not. But such a difference does not create any impact on the ranking system of Google and so it has to be a myth.
Wikipedia links confirm a high rank 
The name and the popularity of a particular do not fetch for them a greater rank. Google does not have any special plans for any such kinds of links. All are treated in the same way. Don't assume that taking a link from Wikipedia will earn you a higher rank. It is all a myth.
If you really want to achieve a high rank from Google then concentrate on grabbing links internally. Don't pay heed to rumors and experience it yourself to determine which strategy would be effective for you.
An external link is better than an internal link 
An external link will never bear any fruit for you but an internal link has the potential to bring fruitful results for you.
If you think your web page is very less active then take the pain to connect it with a popular website with a high rank which in turn will grab a high rank for your website as well. The use of an internal link will enhance the quality of the user's experience on your website and fare better results for your than the external links.
Links are the most important element of Google Ranking System 
Unfortunately, the use of an internal link is not the most essential element in the Google Ranking System. There are other elements such as the experience of a user, standard of content, standard of performance of the SEO links as well as the availability of a user-friendly platform also carries equal value for the ranking of website.
Links from other irrelevant website doesn't help your website to rank higher 
You should not make the mistake of confusing an irrelevant website with that of an unauthentic website. Both are different elements in terms of determining the rank of your website.
So the truth is that an authentic website achieves for you a high rank which a relevant website does not in the world of SEO.
So don't fall into the trap of every piece of information you read it on the internet. Make sure you understand the difference between a myth and reality. I am sure this post is going to help you to a great extent in being aware of such myths in the near future.
Call us at +91-9205356986 or mail us at info@linkbuildingcorp.com