Do you want to rank higher in SERP? Do you want to gain more organic traffic to your website? If yes then website authority is your solution.
The domain authority metric was developed by Moz, but other companies have created the same metrics that rank domains according to the number of factors and deliver them a rating from 0 to 100. The concept of ranking domains according to their authority emerged from PageRank that was introduced by Larry Page (one of Google's founders) and it is utilized until today as a way to analyze the necessity of websites and webpages.
In this article we have talked about the following topics:

✦ What is the Website Authority?
✦ How It's Calculated?
✦ How To Increase Your Domain Rating?
Let's get started….
What is The Website Authority (Domain)?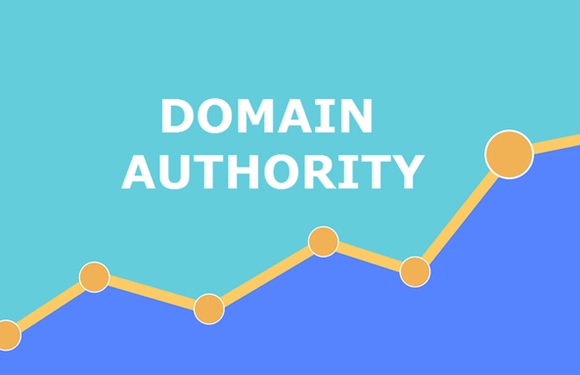 Image: source
The website authority is a score between 0 to 100, which tries to showcase how well a site will rank on search engines.
It is not the same as the ranking score utilized by Google which can genuinely influence your rankings.
Moz and other companies who have similar systems are trying to simulate the Google ranking algorithm by considering the all known factors that can possibly affect rankings, and deliver a score to domains that can be utilized for comparison purposes only.
In other words, the DA (website authority) relies on the data Moz has about your site which is sometimes not as accurate as what Google knows about your site.
It is common for a domain to have a low domain authority but rank high in Google. To rank high in Google you can also use powerful link building services.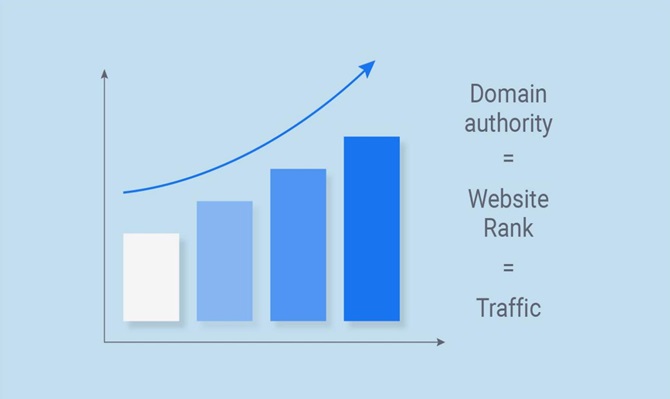 Image: source
Other Things You Should Know About DA:
➣ DA does not consider Google penalties. A domain that is under a Google penalty automatically loses its ranking but if this is not essentially known to Moz. Therefore, the domain authority will still be high while the domain is under a penalty.
➣ Google's ranking algorithm considers many factors while DA takes into account 40 factors only.
➣ It is not convenient to change your DA score. It is not something you can do on your site today and see the increase in domain authority instantly.
➣ DA relies on a logarithmic scale. This means that it is convenient to increase your DA score from 20 to 30 but it much difficult to go from 70 to 80. As you go higher on the scale, it becomes very difficult.
➣ DA changes randomly so it is not a metric to utilize to analyze your SEO performance over time but rather a site metric to use for domain comparison purposes.
How is Domain Rating (Authority) Calculated?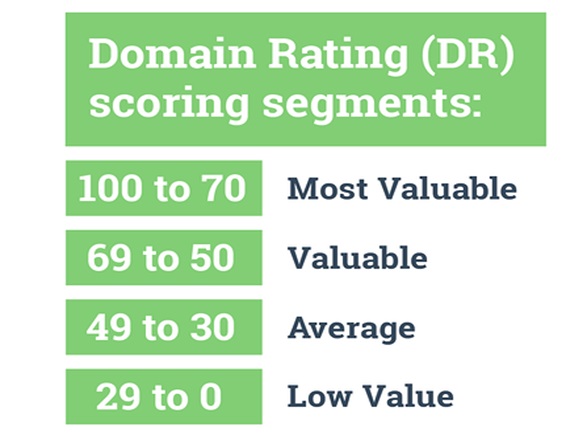 Image: source
Before trying to boost your website authority, you first have to know how the domain ratings is calculated.
Therefore let's go through the three main things that influence domain rating.

➩ The number of websites linking to you
➩ The DR score of linking domains
➩ The number of sites each referring domain links to
1. The Number of Websites Linking to You
In tools like search metrics, you will see a metric called referring domains. This is the number of sites that link to a website or page.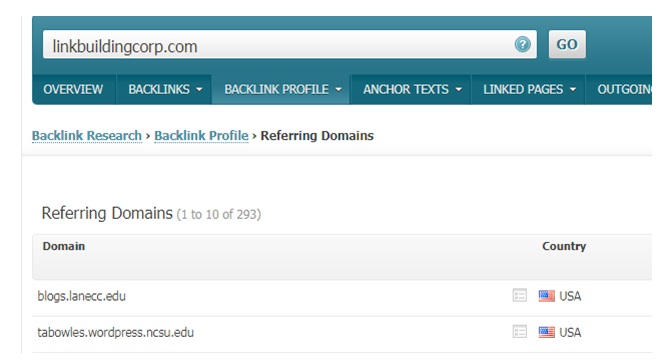 You will see things for any website you determine in Site Explorer.
Some people believe that the higher this number, the higher your domain rating. But it is not that simple because you only take followed links into account in your DR calculations. Links with no follow, UGC, and sponsored attributed won't improve DR.
Plus, subsequent links from the same site won't increase your website's DR since tools count domains and not backlinks. However, increasing the quality of the backlinks is also good for your website.
2. The DR Score of Linking Domains
Anyone can get tons of links from a bunch of low-quality websites. That's why tools also consider the DR score of the linking website when calculating DR.
This means that backlinks from sites with high DR scores tend to improve your Domain Rating more than those with low DR scores.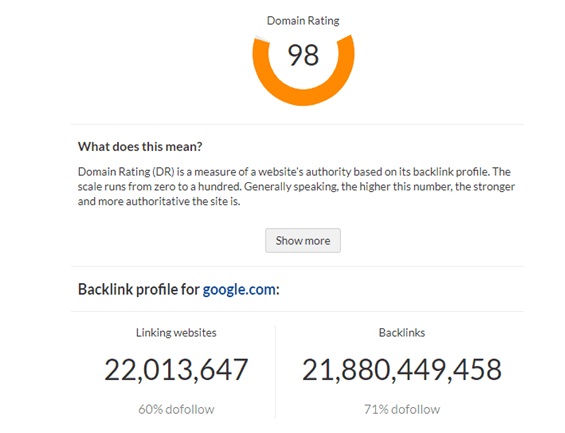 Image: source
That's an interesting thing to know. It means that as the DR of a linking site increases, so can yours.
For instance, if you build a link from a DR 15 site today, and the owner of that website works hard to build links and authority over time, then that same link would be from a DR 40 site in a year. So even if you only ever built that one link, your DR score would probably increase over time.
The takeaway here is that it helps to build links from websites that show potential, even if their DR scores are a little low at the time. Additionally, you get the top link building benefits also.
How Can You Determine 'Potential?'
First, go through their content. If they are publishing high-quality stuff, they are more likely to gain high-quality links organically over time.
Second, check their link growth in tools like Ahrefs' Site Explorer. If there is a steady and slow upward slope on the referring domains graph, possibilities are things will continue in that direction only and their DR will increase over time.
3. The Number of Websites Every Referring Domain Links To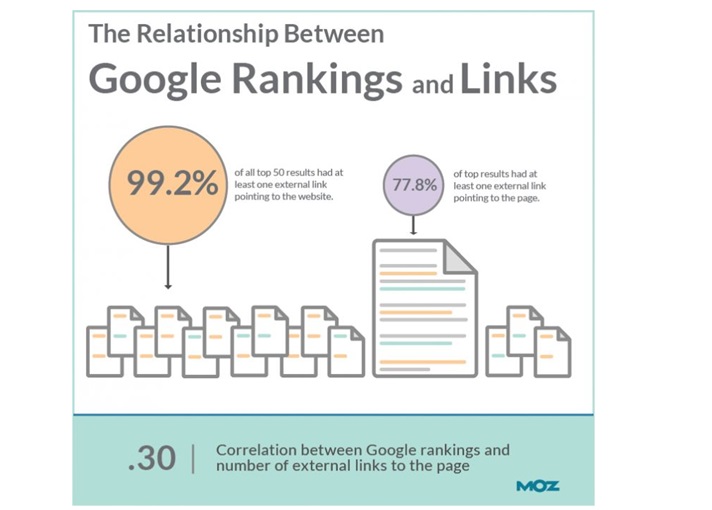 Image: source
Let's assume that you have build two followed links: one from the XYZ site and other from ABC site. Both of these websites have the same DR scores, but which link would increase your domain rating the most?
It totally relies on the number of websites they each link to with at least one followed the link. The more unique sites links to, the less DR equity it can pass.
Furthermore, to increase the ranking of your website you can also build backlinks, but for that, you first need to know how many backlinks would be sufficient.
How To Increase Your Domain Rating?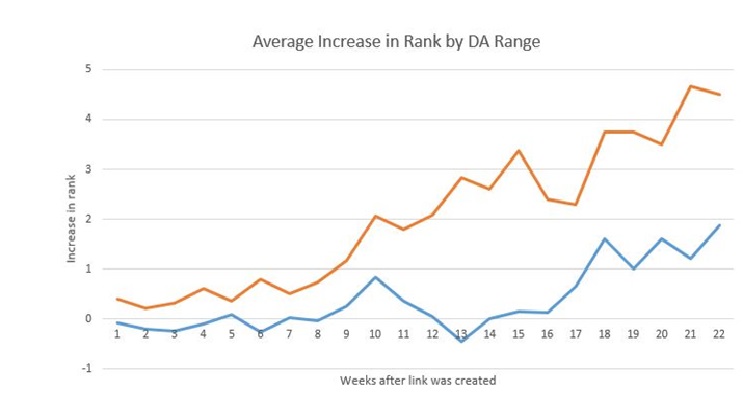 Image: source
Build more followed links to your website and your domain rating will improve. It is as simple as that. Just remember that if the website you get a link from has a low DR score itself, or links out to many websites, the increase in Domain Rating may not be counted.
It is also essential to keep in mind that building links to random pages won't always assist in boosting organic traffic or rankings. As that's almost certainly your end goal, you should concentrate on building links directly to the pages you want to rank high in Google. That will have a huge impact on organic rankings and traffic that simply increasing DR.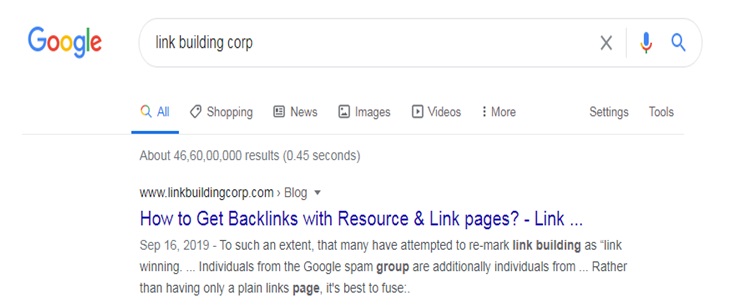 The number of referring domains to a page correlates more closely with organic traffic in comparison to the DR of the ranking site.
That being said, building links to the page you want to rank in Google is not always convenient. However, using secret tips to get quality backlinks can make this easy.
For instance, it would be difficult for a printing company to get people to link to a page offering business cards as there is little incentive to do so. Therefore, if you are struggling….
Here is how you can indirectly increase your website authority in a good way:

➺ Create content that people want to link to
➺ Pitch relevant and authoritative websites
➺ Use internal linking to improve the 'authority' of important pages
1. Create Content That People Want To Link To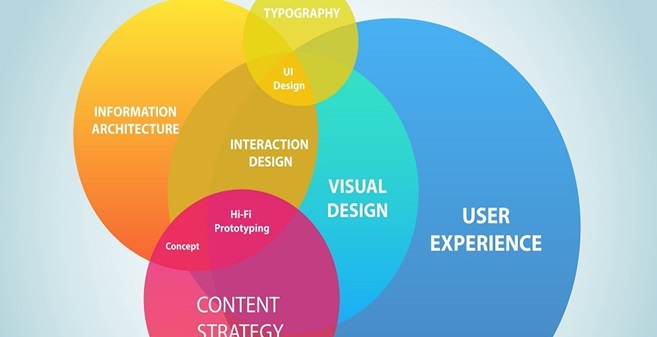 Image: source
That means something with the below-mentioned three attributes:
Non-commercial
People mostly link to pages that are not just about making your money. This is the reason why it is so difficult to get links to affiliate reviews and sales pages.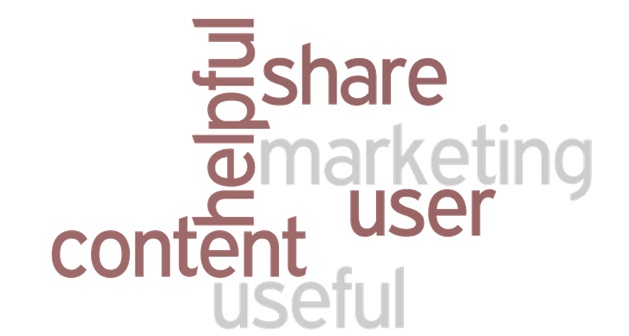 Image: source
There are two different ways to make something helpful and upgrade your marketing game.
The first thing is to develop something with utility. Think calculators, blog posts, and free tools. Your free backlink checker is a great example of this. It has gained backlinks from 1,850+ referring domains.
The second one is to develop something from citability. Think stats, unique ideas, and studies that journalists and bloggers will refer to when making a point.
Some studies showing how long it takes to rank in SERP is a great example, having achieved backlinks from 880+ referring domains.
Has A History Of Getting Links
Install tools like Ahrefs' SEO toolbar, search Google for the topic of your content idea, then go through the number of referring domains to the top-ranking pages.
If they have a good number of links, then that is a sign of a link-worthy topic. Why? Because you can see that pages about the topic have a good history if attracting links.
Saying that, ensure to avoid topics that are past their sell-by date.
For instance, take a look at the top-ranking results for the "dress illusion":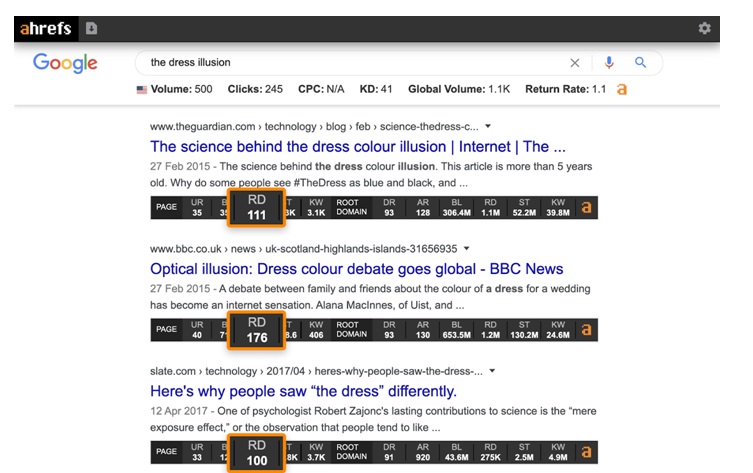 Image: source
There are indeed many websites linking to these pages, but that's simply because it was a citable topic for a short period in 2015 when the photo went viral. If these posts were published today, they would be difficult to build links to.
2. Pitch Authoritative And Relevant Websites
Having content that people wish to link to is perfect, but nobody can link to content that they do not know exists.
That's why you have to reach out and tell people about it.
Now, there are many ways to find suitable people to contact, so listed below are three groups to consider, to begin with:

➯ People who've written articles about similar topics
➯ People who are featured in your article
➯ People who've linked to articles on similar topics
You should also learn more things about the types of link building strategies.
3. Use Internal Linking To Improve The 'Authority' Of Important Pages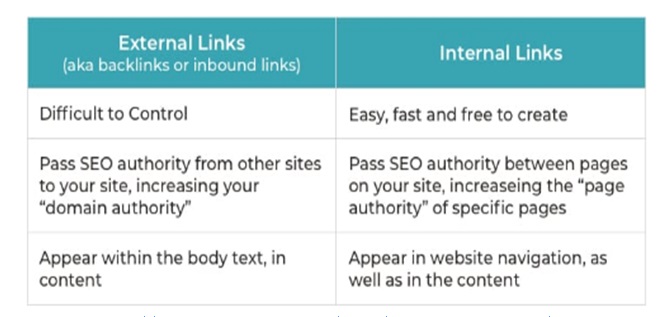 Image: source
Keep going through the process above to continually improve your website authority and SEO. You can utilize then middlemen method to direct some of that authority to the pages that you want to rank in Google.
Final Thoughts
Improving your website authority should never be your main goal. Beside, concentrated on building high-quality links from authoritative and relevant websites to the pages you want to rank. Your DR will improve as a natural byproduct of this process
So, are you ready to increase your website authority? If yes then approach one of the most reputed and trustworthy companies- LinkBuildingCorp, that can offer you 100% genuine and guaranteed services. Being a business owner, you would definitely want the best in the field and no one could be better than us. With the SEO link building techniques and deep knowledge in DA, we will be able to give you a higher rank in SERP.
Want to hire our services? If yes then contact us now at +91-9205356986. We will be very grateful to help you and make your business successful.