Nothing frustrates a marketer more than a failing SEO strategy and often it's really just the basic mistakes bugging them. We have all been there. We've all spent hours wondering what was so wrong with our strategy that we were still stuck on the second page of Google! Just in case, you don't have it figured out yet, here is a list of 6 SEO mistakes that you may be making. Read on to find out if you are guilty.
Table of Content:

1. Realistic SEO Goals
2. Keywords
3. Content

a) – Duplicate content
b)- No Content Strategy & Purpose
c)- Writing for self not readers
d)- Unoptimized content
e)- Not updating the website frequently

4. Mobile Search
5. Website

a)- No Sitemap
b)- No Navigation
c)- Speed
d)- Bad URLs

6. Links

a)- Focusing on quantity
b)- Make your SEO efforts work by designing a fail-proof strategy
1. Realistic SEO Goals
Before you design your website's SEO strategy, you need to focus on what you intend to achieve with it. A purposeless SEO Strategy or a SEO Strategy with unrealistic goals will cause you to be inconsistent and keep you from setting actionable plans to implement the strategy.
Image Source: https://goo.gl/ZeFb5D
Instead of designing an unrealistic goal of creating viral content every day, you should focus on actionable goals like:

a)- Higher Organic Traffic
b)- Higher Geo-targeted traffic
c)- More Engagement, visitor retention, downloads and signups/subscriptions
d)- Increase in links from authoritative websites
e)- Higher Organic conversions
f)- Better Organic click-through-rate
g)- Growing Brand mentions, search, etc
Based on these goals, you can design a suitable strategy and start working to boost the traffic and other metrics for your website.
2. Keywords
Keywords are essential to any SEO Strategy and often SEO professionals make the mistake of not researching them well enough. Many rely simply on tools to find the keyword suggestions but it's good to improvise your strategy as you research the competitors and come across more.
It's possible that you may get several keywords but you should make intelligent combinations of keywords to take advantage of the long tail keywords.
Also, you need a keyword strategy that's consistent with your content strategy so you don't end up optimizing the wrong keywords or stuffing them.
Unbelievably, people are still stuffing their content with keywords. However, keyword stuffing is something all marketers should avoid like the plague in 2018 or your keyword + content strategy will kick the bucket soon.
3. Content
In 2018, marketers and people doing their own SEO for their website are still making the huge, unforgivable mistake of posting duplicate content.
a)- Duplicate content: Even if you are just reusing your own content, you shouldn't. It doesn't matter whose content you are using, if it's copied and not original, your rankings will suffer for sure. Therefore, the bottom-line is that you shouldn't ever use copied content because Search engines hate it and it hurts your credibility as a blogger and business.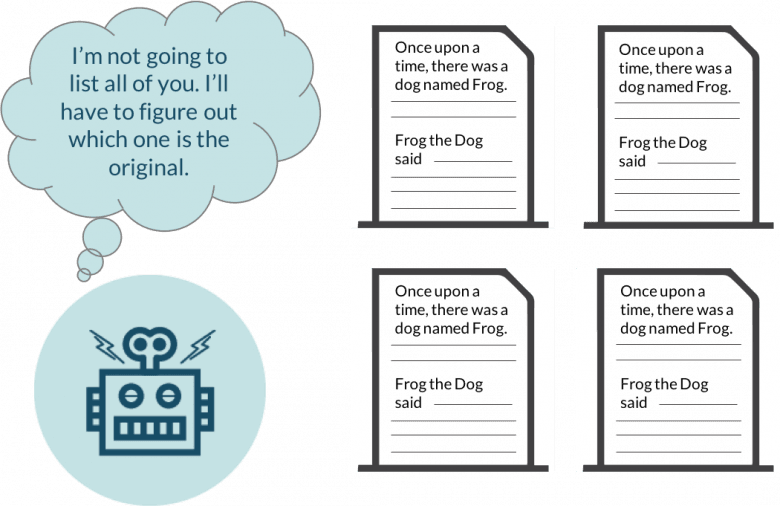 Image Source: https://goo.gl/ADqFop
b)- No Content Strategy & Purpose: Another big content mistake is that marketers don't design a content strategy and use purposeless blogs and content. When you design a content strategy for your website or blog, you set down all the goals and write to accomplish them while improvising along the way. However, when you have zero content goals, you write about anything and everything. This hurts the consistency and themes of your content and confuses your audience heavily. Even if you are using keywords in content every day and posting blogs everyday on your website, it won't do you much good than attract segregated traffic that you won't be able to convert.
Design a content strategy based on your SEO goals (monthly/quarterly/annual traffic, conversions, email subscriptions, engagement metrics etc) and make monthly editorial calendars to use content to your website's advantage.
c)- Writing for self not readers: The worst type of content focuses on vague ideas, irrelevant information and everything else except what the readers really want to read. If you are writing for yourself, you will make a great writer and you may as well find an audience. However, if you are writing content for a brand or blog, it's best to focus on what your audience wants to read about. You must prioritize their needs, pain points and answer their questions to gain readership. More people will read you, relate to you and even go on to buy your products and services when you offer them exactly what they need.
d)- Unoptimized content: Another huge mistake that most bloggers are guilty of is not including the appropriate keywords in their content. If you want Google and other search engines to rank your content then you need to use keywords and write relevant content to ensure that search engines deem is useful for the audience searching for the same keywords. Moreover, don't forget to use Alt tags to optimize the images you post on your website.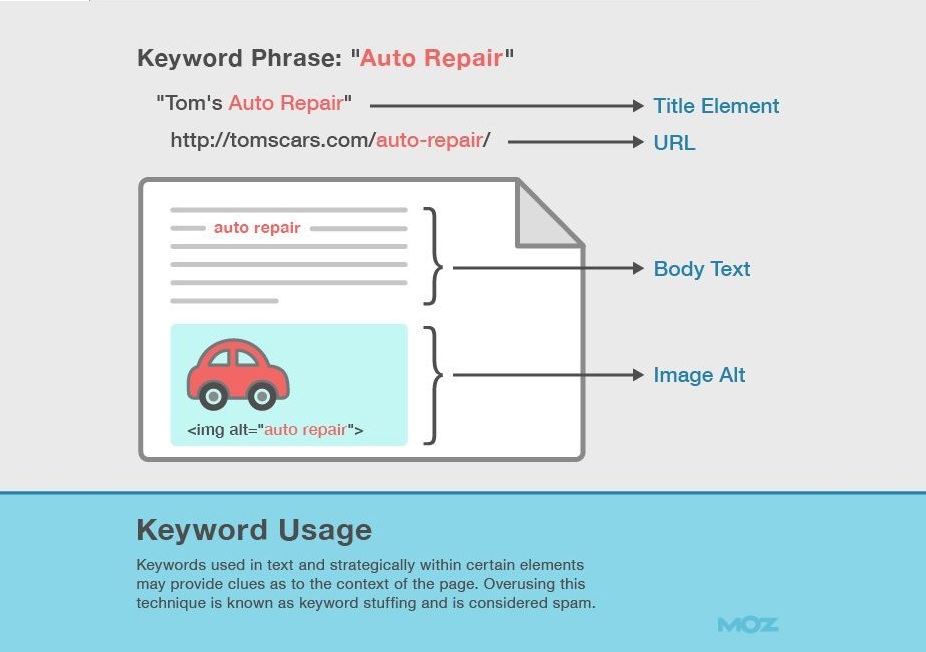 Image Source: https://goo.gl/vcGPbw
e)- Not updating the website frequently: Give Google bots something new to crawl every day with fresh and original content. These updates will help you rank higher as a website that rarely is updated will get pushed back on the search engine results pages.
4. Mobile Search
According to Google Doubleclick, websites that take no more than 5 seconds to load on mobile witness 25% more ad visibility and 70% higher session lengths. More and more people are using smartphones to access content and websites but people still make a huge mistake by not optimizing their website for mobile search and not customizing the design as responsive. If you want more people to visit your website and expand your audience, optimize your website for mobile search by creating adapted content for Google Accelerated Mobile Pages.
5. Website
a)- No Sitemap: An XML sitemap is for the Google bots to crawl (so they can find all pages of your website in one page and cache them quickly) and the HTML one is for the users who can also find all pages of your website in one place. Not having a sitemap certainly toughens getting high rankings for your website Google bots take longer in discovering your website's pages that may not be linked to in the header and footer or other areas of the page.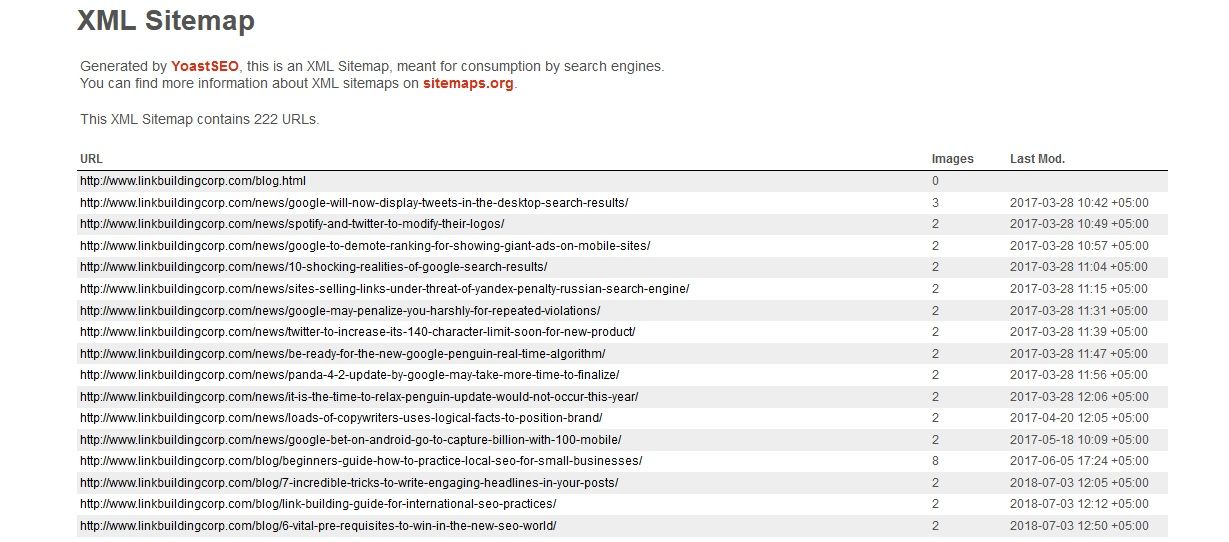 b)- No Navigation: Not having a user-friendly navigation system on your website is a major red flag. If a user has difficulty find a certain page on your website, they won't stick around for long. Complicated navigation definitely hurts your chances of engaging your audience and retaining their attention. Use proper navigation to make it easy for your users and visitors to browse the website.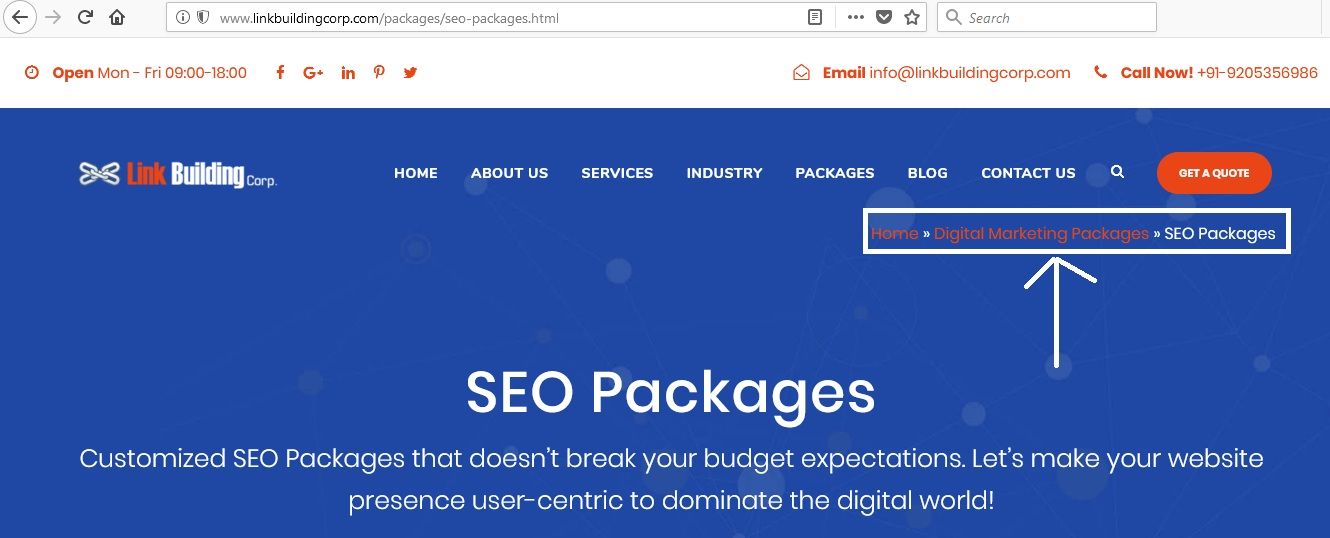 c)- Speed: Genius content and brilliant design won't be enough to get your website on top of Google if it takes longer than 5 seconds to load. Humans' attention span is shorter than that of a goldfish, 8 seconds. So, think like this: You have less than 8 seconds to impress a visitor with your website so your website should load very fast. Check that your hosting, server location & performance, huge images, code density, text graphics, excessive file requests, plug-ins, redirects and an outdated CMS aren't slowing your website down.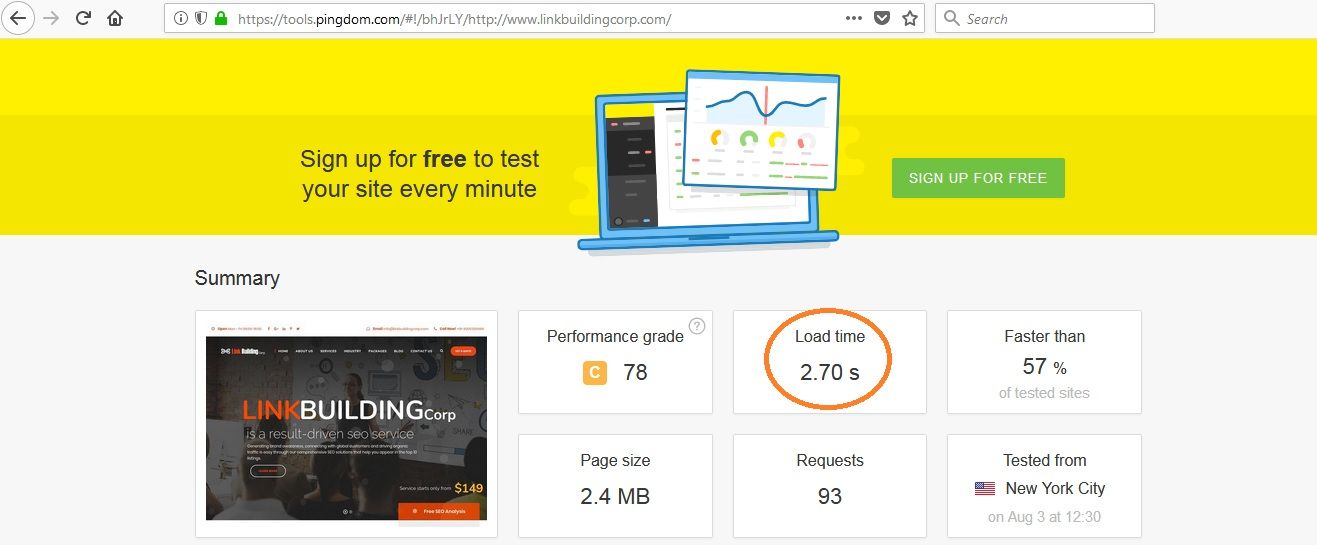 d)- Bad URLs: Many people are still making URLs that have nothing to do with the content posted on a particular page. Instead, make URLS that have a keyword-centric heading or title of your page but make it short. Also, there's no rule that you have to use a keyword in your URLs but as long as you keep them on-point, they will prove to be practical and memorable.

6. Links
a)- Focusing on quantity: Too many bad links to a piece of content were in fashion 10 years back but now search engines focus on quality links. If you are building mindless, irrelevant links from websites with low domain authority, it won't help much. Focus on building quality links from websites that have high domain authority to get high ranks.
b)- Make your SEO efforts work by designing a fail-proof strategy: When it comes to rankings, the biggest favor you can do to your website is keeping your SEO goals as realistic and actionable as possible. Take baby steps and focus on organic growth.
Be consistent with your keyword and content strategy and use them smartly to avoid spamming. Design a very intelligent and relatable content strategy so your content resonates with people.
Use tools like buzzsumo, Google Analytics, Ahrefs, SEMRush, keyword planner, etc to determine relevant keywords and content ideas. Remember to regularly measure, scale and improvise your strategy based on the changing SEO climate. To avoid making the common mistakes we listed, focus on delegating different tasks to different experts/executives and use a project management tool to streamline the allocated tasks and goals.
Conclusion:
The bottom-line is that there's no way you can outsmart Google's algorithms and updates so it's best to keep analyzing and improvising your SEO efforts to get maximum organic growth.
Call us at +91-9205356986 or mail us at info@linkbuildingcorp.com