If you are a solopreneur and prefer to optimize your site by yourself but don't know how to do an SEO audit of your website then you are in luck today. In this post, you'll be able to understand the best way to optimize your site so that it could rank better.
The journey of a plethora of optimizations generally starts with one step – the SEO Audit
Here is a comprehensive guide for you…
In this guide, you will learn:
For almost every successful SEO link building company, the first step to take is an in-depth SEO audit just after partnering with a new client.
Before starting to do the SEO of any website, it is really important to know where you are now to where you want to be.
That's where the SEO audit comes into the wide picture.
You want to be somewhere where people are looking for you – your services, your products, or the many other things you are ace at.
This means increasing your visibility in the Google SERPs and other search engines is crucial
An SEO audit is a blueprint for how you'll finally get there. It is the process of finding out issues that can affect the ranking of your website on different search engines.
But do you know how to do it?
Many SEO professionals miss out on one of the things while doing SEO, but we won't let you do so.
This blog is a comprehensive guide for you to help you know the SEO audit checklist that you check your client's website thoroughly.
How To Do SEO Audit?
Here we've compiled a checklist for a perfect SEO audit that incorporates technical, on-page, and valuable off-page SEO.
1- Know Whether Your Website Is Mobile-Friendly
The number of mobile phone users has exceeded in the last decade and so does the importance of a mobile-friendly device.
Here are some stats that you need to look at:
● As per Statista, the total number of smartphone users has reached beyond 6 billion worldwide.
● Also, as per one report, 56.75% of all internet traffic drives from mobile devices.
● Around 60% of Google searches come from mobile devices.
Thus, in such a scenario, it becomes crucial for online store owners and even businesses to pay attention to targeting mobile devices when a huge traffic is coming from them. Here, taking the assistance of knowledgeable SEO experts will be beneficial.
Did you know? Google began using its Mobile-First Algorithm. This implies that Google now utilizes the mobile version of your website for desktop and mobile searches.
But then how do you check your website is mobile-friendly?
The answer is Google's Mobile-Friendly Testing Tool. When we entered our website's URL like this: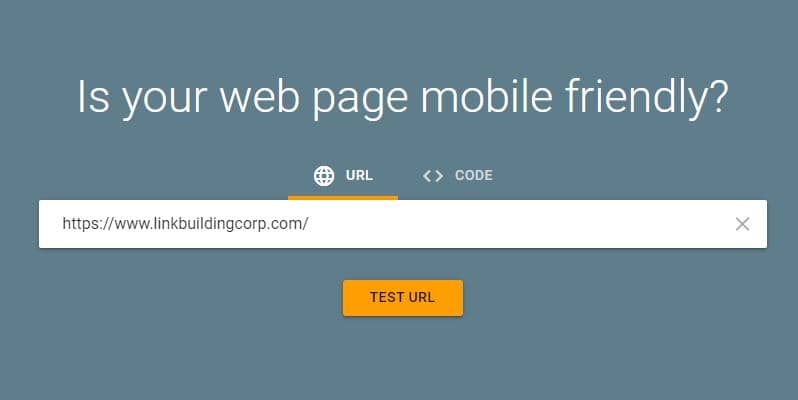 We got this as a result:

2- Check the Site Speed
We'd all surely have a website that loaded fast and not slow. Understand loading time is not a choice, but it has a major impact on the success of the site as well.
Even years back Google declared that your site's loading speed is a crucial ranking factor. And a few years ago, Google again came up with a new update that page speed will become a crucial ranking factor in mobile search.
Understand: The longer a site takes to load, the higher the bounce rate will be. A high bounce rate is one of the major reasons for seo ranking dropped.
Did You Know?
● 1 in 4 visitors leaves the website that takes over 4 seconds to load.
● 45% of users avoid revisiting websites that perform poorly.
● 65% of shoppers who are unhappy with their site visit will shop somewhere else.
● 1-second delay lowers customer satisfaction by 16%.
In short, website loading speed is super important. But, how do make your site load FASTER?
Firstly, check the problems with your website's HTML code and do clean up.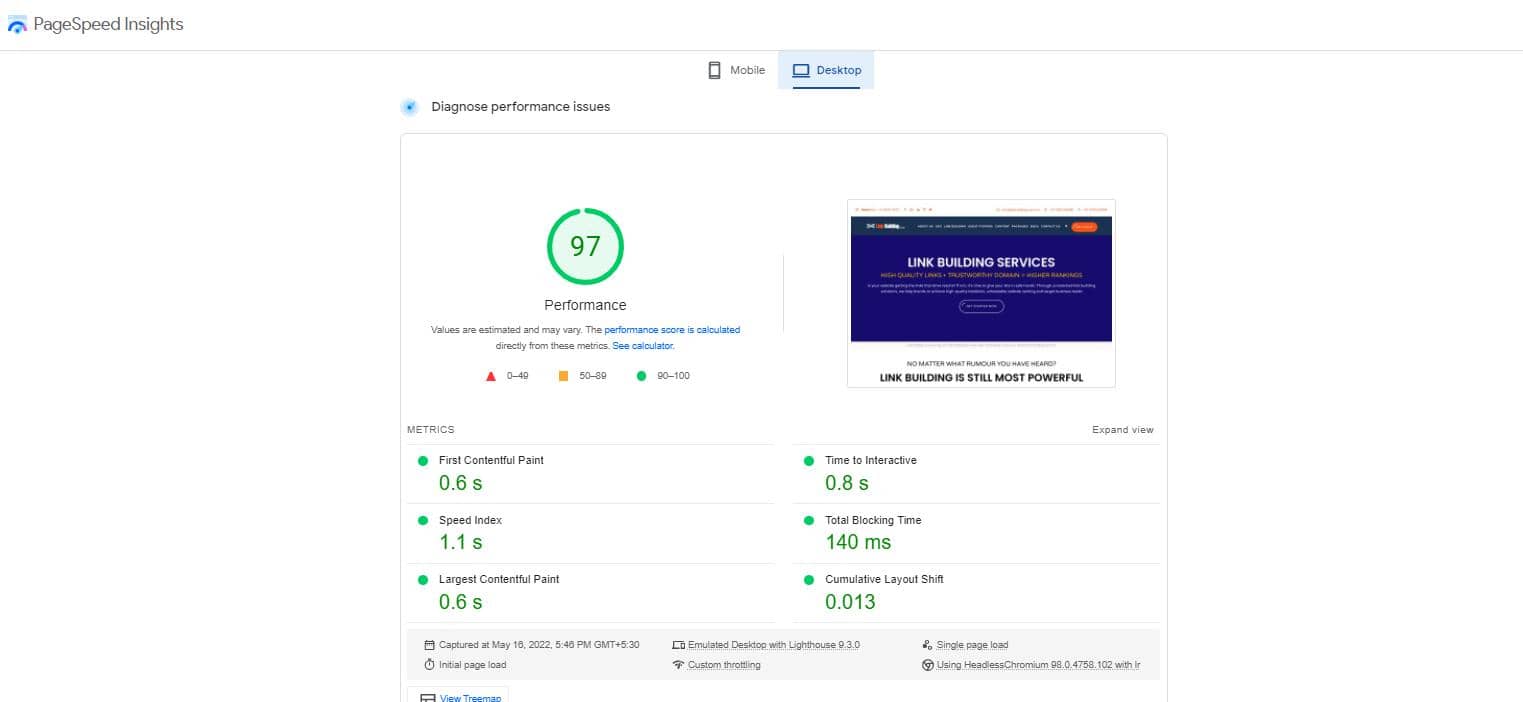 Secondly, run a quick website speed test. ( Along with the site speed, this step also lets you know about the issues that are slowing the loading speed.)

Compress your images that are heavy to load and affect the site speed.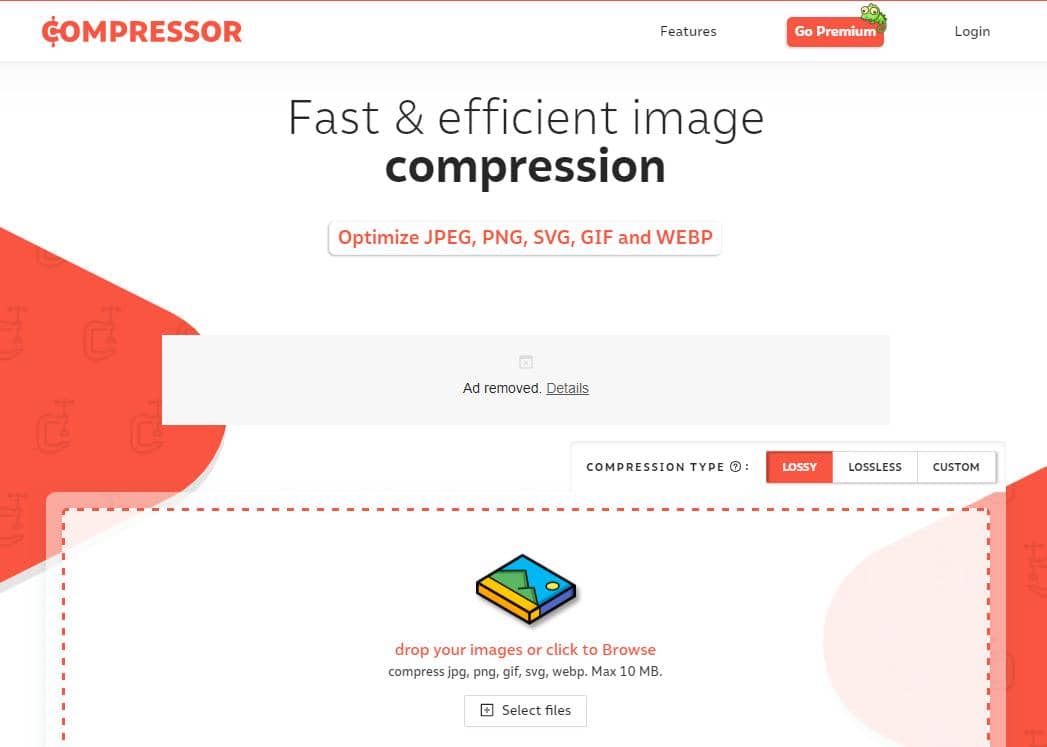 3- Check Your Organic Traffic
Organic traffic is your targeted audience.
Users visiting your site from SERPs have a particular intent and if you can provide them with a suitable solution to their queries, they have the possibility to CONVERT and increase your actual websites visibility.
This is why the next thing you should do in an SEO audit is to check your organic traffic.
Google Analytics is the right platform to check the organic traffic or you can use any other tool based on your preferences.
After hitting the "Organic Search", you'll see how many people visited your website from search engines last month.

4- Robots.txt
Always make sure to check your robots.txt files because if it has wrong instructions implanted, the search engine will not index the page. It may stop the crawler to crawl.
This clearly means that Google will not be able to rank your site on the 1st page of search results. You can check Google Analytics to find out what is the difference between the pages you see on Google search and Google Analytics.
After deleting such files with the help of trustworthy Seo company in Alaska, you will observe a quick increase in your ranking as more pages will get indexed.
Note: You can type "robots.txt" at the end of your every URL to check all the pages that are blocked. Therefore, if your website is http://www.xyz.com, you can write http://www.xyz.com/robots.txt
5- Find (And Fix) Thin Content
If your content is thin, it will not rank in the SERPs. Content that is thin fails to satisfy user requirements. A post of 400 words giving details of an important topic will be considered as thin. Saying that it is not possible to put 2000-3000 words of content on your every page. Therefore, on some pages, you can put your focus on the design like call-to-action buttons, images, icons, and so on.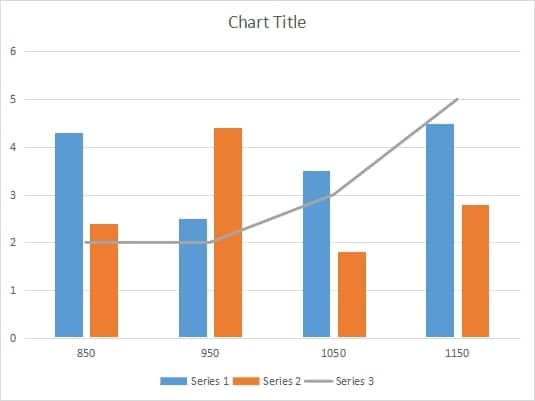 So, what type of content you should focus on?
a)- Informative and not promotional: Try to write as much informative content as you can on trendy content writing topics because users like to read about products or services before they buy anything.
b)- Simple Language: Don't include any fancy words that might make readers tough to understand. Keep your content simple, direct, and easy to understand.
c)- Check on Google: Go through all the pages that are ranking above yours. Go through the content and see what all aspects their content has and keep all those points in mind while writing new content.
The two major benefits of lengthy content are:
● More opportunities for interlinking.
● More space to include target, ancillary, and LSI keywords that will help to make that page found on Google.
6- Make Sure Google Indexes ONE Version of Your Website
Did you know your website has multiple site versions?
The answer is YES.
You can see 4 different versions of the same site:
● https://linkbuildingcorp.com
● https://linkbuildingcorp.com
● https://www.linkbuildingcorp.com
● https://www.linkbuildingcorp.com
For the user, the above-listed URLs might seem the same.
But, Google sees all of them as individual properties.
If you are redirecting to these versions appropriately, in the eyes of Google they are completely different websites.
In that case, this needs to be fixed because if your website does not get indexed on Google, then you're invisible to your online users. Neither you will show up for any search queries nor you will get any organic traffic. To understand the concept clearly, read how to increase website authority.
To fix this issue, just type all for 4 different versions into your browser.
Make sure, they should all redirect to the same URL:

In our case, the "WWW" version of our site opens linkbuildingcorp.com.

And when someone searches with the HTTP version of our site, they land on the HTTPS version.
Hurrah! We have only a single version.

If your website version isn't redirecting rightly, no problem at all.
Just go ahead with 301 redirect that passes complete ranking power to the redirected page you want to use.
7- Identify Site Structure Improvements
Site structure is a very fancy term that simply means, " the way information is structured in your website".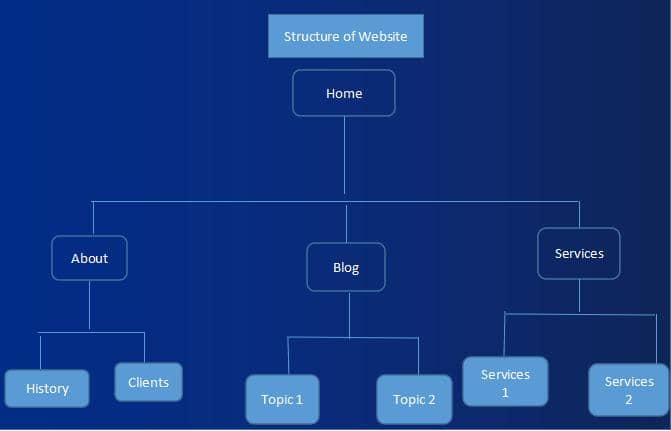 Tips to improve site architecture
For doing an SEO audit with powerful seo techniques, you need to spread internal linking structures on your site to upgrade those pages that need it. If your site structure is not appropriate, here are some tips:
● Share your ideas with designers and developers to build user-friendly solutions that will enhance page authority without affecting UX.
● For every page, increase the number of posts. If your blog index lists only 8 pages at a time, this gives your older posts a good number of clicks from your homepage. Therefore, increase the number of blog posts to bring older posts closer to your homepage.
● Avoid overlapping of links. Just like the related posts and popular posts sections of your blog in the header and footer. Replace all the duplicate links with other pages to which you want to direct the equity so you can increase that coveted link space.
Unless you are auditing your own website, IA-based should support the goals of project stakeholders. Your target audience and the goals you want to achieve for your business success will suggest the ways through which you can organize your content.
Saying that to do it effectively you can also hire experienced writers who can help you with customer friendly seo content writing.
8- Spot And Fix The Most Common Code Issues
While doing an SEO audit, focus on different parts of your website's code and markup. All this includes meta descriptions, images, title tags, headers, and other types of contents.
JavaScript
When you search, you mostly want to know about a specific topic on the web rather than just knowing what the websites are about. When a site is correctly coded with JavaScript, it becomes very difficult to crawl the pages. After all, your software will have difficulty reading that.
To help your web page appear correctly when checked by search engines, you require to involve CSS files or JavaScript in the body of your HTML file. Obviously, Google will try hard to get them in your site's internal links, but if it isn't able to find that, it will just ignore all those pages.
When your search engine optimization has successfully figured it out, you can instantly see that it is working by going to Google.com and typing your keyword in the search box.
Here, you might need the real benefits of hiring seo company that can assist you diagnose and solving JavaScript-specific indexing issues.
9- Broken Links
A broken link is a link that doesn't exist anymore. Broken links are very common in situations when you completely delete a page from your site without using a redirect.
Broken links are very common on the internet, and the time when you see an error saying "404", it means there is no longer a link that redirects to a page.
If you have many broken links on your website, you will no longer be able to provide a better user experience, and that clearly means you will see a slow decrease in conversion rates and traffic.
It is also possible that you end up losing your ranking in SERPs because Google only supports those website that provides a positive users experience to the searchers.
Therefore, if you find any broken links, instantly remove or replace them with a working one by taking the help of a renowned local link building agency.
10- Scan For Keyword Optimization
Just like thin content, there are some pages on your website where it is not going to be possible to completely optimize for target keywords.
For example, you are an SEO company. You have mentioned employee scheduling software on your homepage in various places. The highest volume, lowest competition keyword associated with "SEO" is "professional SEO". While you would want to rank for that specific keyword, it's wise to say "we're the professionals" on your homepage.
That's a kind of keyword that should be reserved for a blog post.
Still- whenever possible, you should ensure that all your web pages are perfectly optimized according to the keywords that will help the site to show up in organic search. The most essential thing for doing that is by conducting keyword research and following worthwhile white hat SEO.
How To Do Keyword Research
Use a free keyword tool to search for keywords related to your topic that have a high volume of searches, high intent, and low difficulty level.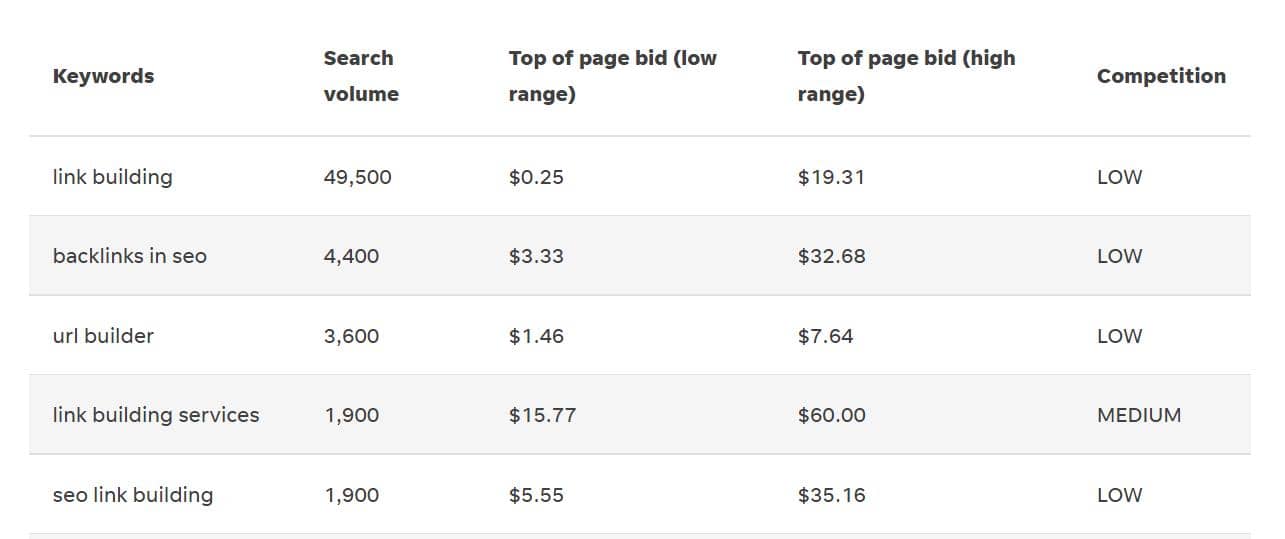 Try to fix the ancillary keyword in your post- either in an H2 or in the body copy. Or, leave a section in your post for conducting keyword research.
Another thing to consider is optimizing H3 because it would have far more volume. Doing vertical-specific keyword research would be more beneficial to generate effective blog topics.
If you can, then try to have your target keyword in:
● Title
● Body copy (littered (in moderation) throughout)
● H1 (if applicable)
● H2 (subheadings in your post—at least one)
● Meta title (see Step 6)
● URL
● Meta description (ditto)
Target and effective seo keywords should be used in H2s and in the copy of the body. Basically, if you are writing a new piece of content, it will be way convenient to ensure you properly optimize all these aspects. If you're concentrating on updating your old pages, you need to do the best you can do.
It's not necessary that it would make sense, for example, to change a URL or simply optimize for a new keyword.
11- Sitemap Fixes
In Google Analytics, take a look at the HTML and XML sitemaps. Then, under the search traffic section, you will see essential reports that will show how your users are reaching to your site.
What you'll find there, is that's should be listed in the sitemap. The sitemap assists the bot to find every page on your website. It is all upon the bot, whether your page will be crawled or not. The bot won't crawl any page if there is even a single error.
It is important to include the appropriate pages in your website's sitemap for complete optimization.
Ensure you have included everything you wish to represent in the search results, including all pages in your gated content, customer account, as well as login pages.
Adding to that, every page you want to get indexed by the search engine should have your XML sitemap.
You should always use genuine natural link building tactics to do that.
12- Optimize For UX Signals
You might know that RankBrain is Google's AI algorithm. RankBrain identifies how users interact with your website.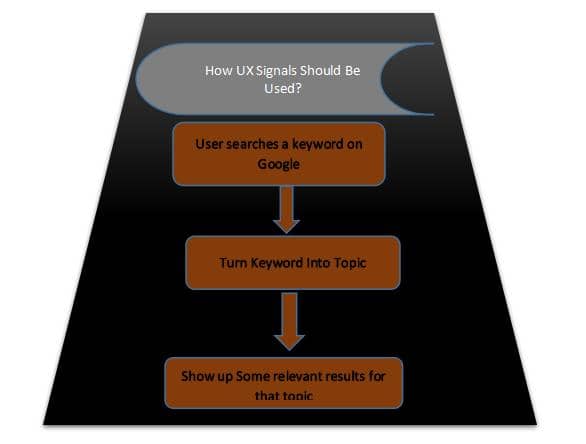 This means that to rank in Google, you have to optimize your UX signals.
In simple terms, your content should make the readers happy.
When you become successful in doing that, Google gives you a huge ranking boost.
For example…
Say, a few months ago a company saw that a certain post on their website was not ranked as expected. The post was ranking between 10th to 15th position for the keyword "SEO strategy".
When they looked at the content, the company realized that the content is not relevant as per the keyword- "SEO strategy".
Instead of steps, the company got a case study of one particular strategy:
Their post has many outdated screenshots:
In short:
Basically, their content was not fully optimized for UX signals.
So, they decided to modify the entire post.
● The replaced case study with lots of step guides.
● They included more actionable tips for beginners.
● They added examples from various industries.
In the end, they have up-to-date content that was going perfectly with the keyword- "SEO strategy".
The content was successfully designed to make Google searcher's experience better and make the posts rank above 10th position in Google. Professionals suggest that basic content writing checklist should always be considered when writing content.
13- Make Sure Meta Tags Are Optimized
Meta tags have meta descriptions and meta titles. It helps Google to check the content of the page it is crawling. While checking, Google considers it the two most important factors, and according to that Google ranks the pages. They also assist users to go through the search results when identifying the content of your page, and as such, work as promotions for your content.

By making use of your vertical-specific keyword research, write or rewrite your meta tags while ensuring that you optimize them for the keywords that will help them to show up in search.
Meta tags is very important. It is also essential for general SEO copywriting when you want to avoid filling a lot of keywords which is popularly known as keyword stuffing.
In this scenario, you need an experienced writer as professional content creation helps.
a)- How To Optimize Meta Titles
Google only displays the first 50-60 characters of your title. If your title goes beyond that, it just truncates the title with an ellipsis. It will not only restrict your important keywords from being crawled but also make them look bad in the SERP.
● Keep your titles within 60 characters. There are many useful tools on the internet like Moz that can help you in creating a title.
● Your target keyword should exist within 60 characters.
● Try to include your brand name in the title to increase its authority.
b)- How To Optimize Meat Descriptions
The meta description should be between 155-160 characters. When it comes to content, here is a tip to use:
Target keyword + ancillary keyword + call to action = in the money
14- Voice Search Optimization
The demand for voice search is growing day by day because it is the most popular way for users to do research. If you want to stay ahead in the game it is very important that you audit your website content to ensure it is voice search-friendly.
First, when building a fruitful b2c content marketing strategy, make sure your content is easily understandable and readable. If a speaker is going to read your content loudly, you would want to ensure it is clear. Go through your content twice, just to ensure the information you are sharing is concise and easy to understand.
Plus, make sure that the information you are providing your audience is exactly what they are searching for. If your target audience is searching for the recipe of pasta, you should provide content for that.
When you deliver your audience direct and appropriate information, the chances of appearing in the snipped increases. These looks like pointers that appear at the top of the search results.
You have to get featured on snippets because voice search devices use information from these featured snippets When you optimize your content, you automatically assist your website to perform the best in voice search results.
15- Switch from HTTP to HTTPS
Currently, running a website on HTTP is a complete no-no. Furthermore, HTTPS is more secure, and faster as well as is one of Google's ranking factors.
Making sure that your website is running on HTTPS is as simple as manually entering multiple non-HTTPS iterations of your site domain- www.site.com, http://www.site.com, site.com and ensuring they have been 301 redirected to the HTTPS iteration.
After, you will have to scour the search index for the sections where non-HTTPS URLs occur. You can utilize the Index Status Report in Search Console to look at which versions of your website's URLs are canonicalized. If you need to do that, manually canonicalize the HTTPS versions.
16- Website Content
Content is known as the king of SEO. That's why it's important to know correct website content writing tips. The content helps the visitors to guide you about your solutions and for this, it is important to perform a deep content audit.
This will help you to optimize your web copy for relevant search terms. With the help of experienced SEO experts, you can see the website with the best quality content that provides a better user experience and increases conversions.
Here are the following content checks that need to be done:
a)- Content Duplicity: This helps to determine if the content on the website isn't plagiarized. This check helps to remove duplicate content that isn't good in terms of SEO.
b)- Content Quality: The quality check is done to see whether the content present on the website is relevant or not. Only relevant content helps to bring in sales, traffic, and conversions to the website.
c)- Content Size: This is to determine whether or not the website contains a sufficient number of words.
d)- Keyword Density: Relevant content with proper keyword placement helps to make your website rank higher. With an experienced SEO company you can improve the content, handle common keyword difficulty and make it fit best.
e)- Relevancy: This check helps to determine whether the content present on the site content goes well with the client's business.
17- Backlink SEO
A backlink audit is the evaluation of links pointing to your website. Given below are some important backlinks to check:
a)- Bad Backlink: This process is done to check if the website consists of links that are not suitable according to Google guidelines.
b)- Spam Backlink: This helps to check if the website has a link that comes from a non trusted website.
c)- Toxic Backlink Removal: Toxic backlinks are not good for website growth as this can harm the search ranking. It is important to choose the links and check their profile.
So, SEO audits are very important if you want to rank your website on Google and get top online marketing benefits.
Learn how to do that by going through these easy guides and getting results you have wished.
Wrapping It Up:
A routine SEO audit is very important when you want success in SEO as it does not come easily. It needs a lot of time, hard work, and strategies to achieve a high ranking. Hence you need someone professional who can handle your SEO projects.
Linkbuildingcorp is a reputed and trustworthy company that offers cost-effective SEO solutions. With us, you can get an expert on board to conduct regular audits and build productive strategies for your business.
Contact us at +91-9205356986 or request a quick quote to know more about our services.