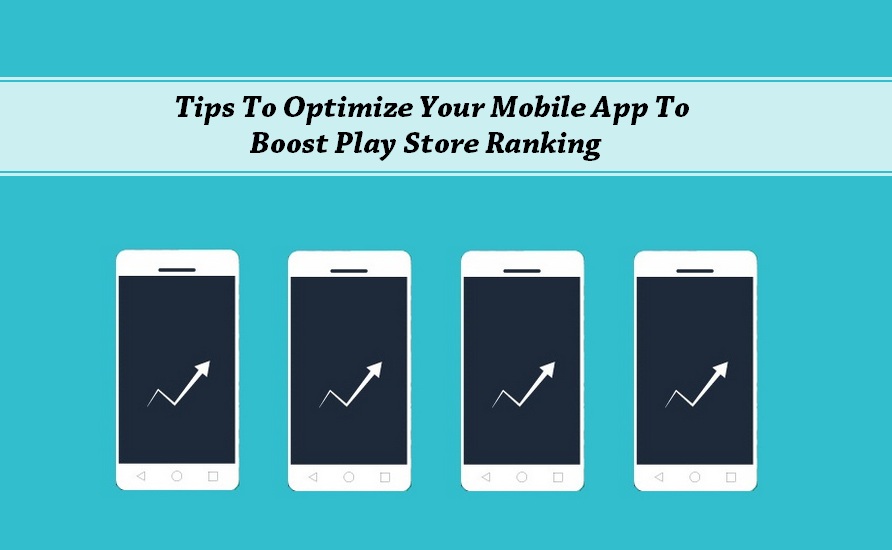 So, you think you have designed the world's best app to cater to an extremely lucrative latent need. It has been a week since you put it out into the app store/ play store for everyone to download but, alas the app is not gaining the traction it was supposed to! You think you had it all sorted but you missed out on one crucial thing- did you optimize your mobile app. App store optimization (ASO) is what people like to call as the "App store SEO" – the process of optimizing your mobile app to garner maximum visibility and highest conversion rate of installation in the app store. Listed below are a set of pointers which can help you optimize your mobile app and which should surely be a part of your mobile marketing strategy:
1: First Moment Of Truth: Icon Design
Your app design is the first thing that catches the eye of the user. In marketing terms, it is the point where your user first interacts with you. Make sure your app design is an accurate representation of your app. It should provide to the user as much information as he might get when he installs the app. It is of utmost importance that you stick to your voice (see Point 4) in designing the app icon i.e. to say it should mirror the personality that your App Annie, app has. However, refraining from too loud a design is always advisable.
2: Start From The Basics: Title Your App Appropriately
Having the right keywords in your app title increases the chances of it getting discovered by users. Always use your main keyword in the app title. A watch out here is to try to avoid resemblance to other popular apps already available in the market, as Google might autocorrect the name and suggest the popular app's name instead of yours- nightmare you never wish come true. AppAnnie – suggests you top keywords and creative assets which will help you maximize your downloads. Once you have zeroed in on the right name make sure your name features in the link text that point at app download pages, i.e. "Download the Walmart iPhone app" rather than "Available on the App Store graphics"
3: Build The Base: The Ubiquitous App Description
Use short, succinct descriptions for your application. Make sure you detail what your app does. Using fire words is recommended. Use your keyword at least 3-4 times. Be sure to include social proofs like any awards in the description. In the details page, use videos to detail the distinct features of the app which you think will convince the user to download the app. Screenshots of the app and its design are powerful enticers for users.
P.S.: 167 characters of your app description become the meta-description for the search engine.
4: The Age-Old Adage: Customer Is King!
Customer is the utmost important element of your mobile marketing strategy. It is important that you know whom you are targeting, his user experience exemplified by user ratings and the time by which he uninstalls the app – retention time and finally his issues and grievances with the app.
a. Right Target Audience:
It is exemplarily important that the app targets the right audience. Targeted apps perform much better than generalized apps. Various factors can affect the target audience viz. the location, age group etc.
b. Ratings And Reviews:
Don't shy away from asking users to leave a feedback and to promote your app to get a 5-star rating on the play store. Add a call to action button in your app promoting users to leave a review in the app store. Also do not be afraid of negative reviews, engage with the user and incorporate changes in the next version of the app to deliver a better user experience. The importance of ratings can't be stressed enough as the higher the rating, the higher the search ranking of your app.
Google's Universal Analytics is the most used analytics platform. Universal provides a host of information relating to the user profile and the user experience.
5: Ride The Tide: Go Social!
One cannot stress enough the importance of social networks in today's world. But be wary of the language you use to promote your app. Check if your app's persona resonates with the words you are using. A good way to figure this out is to imagine your app as a person. If your app was a person, how would he sound? Lastly, be consistent with your voice. Also, make sure you engage with consumers on the social network. Creating conversations in your app's voice will go a long way in establishing your app equity. Request influencers e.g.: Popular YouTubers, popular Reddit users, and critics on major tech websites with a large readership, in your customer category to use and review your app.
Endnote:
Knowing the levers which help boost your ASO can go a long way in getting the download you have been yearning for. Getting that additional download has never been easy, however, if you follow these tips to optimize your mobile app, you will see a definite boost in downloads and app store rankings. One last watch-out- be wary of changing customer needs and update your apps to incorporate these changes.
Never miss a story..!!
Grab the Latest SEO & SMO News, Tips, Updates & Trends..!!
See Our Blogcenter
---