There are plenty of questions concerning digital marketing since this is a rapidly developing tendency and a very profitable one. For example, how to make the customers more disposed to the product or service we offer, what kind of digital marketing tools can be used, how to do business on the internet etc. This essay contains six universal strategies to answer all these questions. First of all, we need to take into account that each marketing strategy depends of the goals of a certain company. Thus, in order to answer the following question "Why should the company start working on the internet?" read all the strategies listed below.
1. Take Care Of Your Reputation
Let's consider this strategy on the example of the chain of coffee houses. They faced a serious problem; their reputation was ruined by the multiple negative testimonials from their customers. First of all, one should revise each negative testimonial to find out what is the reasons for being so angry. Each testimonial or commentary should asked. The owner of these coffee houses even offered a free coffee for each visitor who was unsatisfied by the provided services. These testimonials is a perfect tool to significantly increase the quality of offered services. Soon enough, their reputation was restored.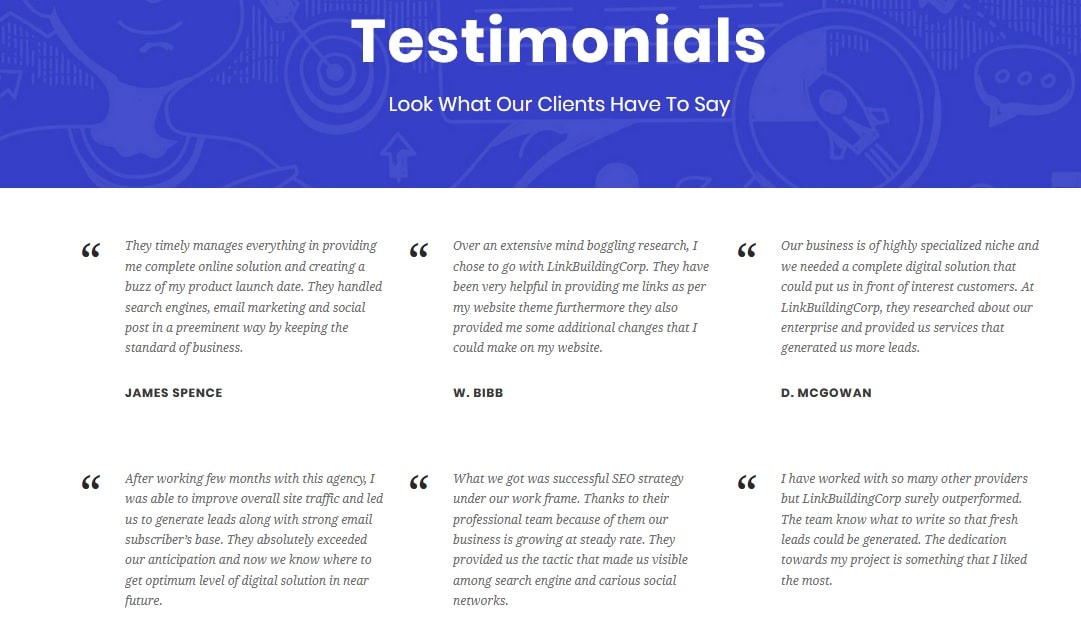 2. One Needs The Followers
In this case, one should elaborate a unique strategy with regard to the offered goods or services. This very strategy will be more useful for the product that makes people emotional. For example, these are jeweler, coffee, flowers, traveling agencies, restaurants, bars etc. This one is unlikely to work for the factories, for example. It is necessary to work with Social Medias to attain our goal One should provide special offers, various kinds of entertainment in order to encourage the audience. It works better with young audience but adults will also be very interested.
3. Launch The Project
One always should come up with new interesting projects in order to keep reminding the customers about new interesting offers. Constantly update the information on the website, if one do not have one, it is better to create one. However, I doubt that those who are reading it do not have a website. Do not forget about contextual advertisement and Social Media targeting since these are the most effective methods to find new interested customers.
4. "Move In" To The Internet
Sometimes companies are mostly engaged in offline activity even having a website but the one which was updated two years ago last time. Having faced the crisis, one will remember that offline marketing can be turned into the online one in order to benefit from it. First thing one needs to deal with is a budget since online marketing will significantly increases the costs if one wants to get the new customers quickly. Then, it is important to deal with the personal website and advertisement. Obviously, the traffic on the website already reached zero point. Thus, as was already mentioned in the previous part, contextual advertisements and Social Medias are the perfect tool to get new customers who are ready to cooperate and interesting in the services or goods offered.
Note: Two previous strategies (project launching and online marketing) will work in favor of attracting new customers or target audience. However, using these strategies it is difficult to evaluate the further development of the company. Thus, in order to come up with a long-term strategy that will guarantee the increasing of the number of new customers, one should apply to following strategies to increase the free traffic and reduce the cost on attracting the new visitors.
5. Sell "Simple" Goods
Such a division of goods into simple and complex is just a formality. However, according to my experience people spend more time choosing complex goods rather than simple ones. Those who really fond of music spend hours reading information about various models of headphones in order to choose and buy the best one. Headphones is a complex product for such people. People that are not concerned with the quality of the headphones and they are likely to buy the first one on the list. Therefore, this group of people considers headphones to be a simple product.
Let's suppose one launched a project dedicated to sell the headphones of various quality on the internet. The above-mentioned groups should be considered in order to attract more interested customers. Take care about the website and good advertisement in the social media since such a product is more likely to be bought by young people. Now, it will be very effective to introduce mailing to inform target audience about new models or special offers. Almost all the companies are engaged in this activity. There are two effective ways to increase the traffic on the website by means of paid advertisement service or by means of articles dedicated to headphones or whatever the product one sells on the website. However, there is no need to waste time writing posts about fake products. People won't read it. Good discounts, bonuses and interesting offers are the only thing people want. Take as much emails as possible to attract the customers who already used provided services or bought provided goods to do it again.
6.Sell "Complex" Goods
In this case, one should completely change the approach of working with the future customers. First of all, contextual advertisement won't work effectively in this case since people spend too much time thinking whether to buy something or do not. Therefore, one should step-by-step try to win the trust of the future customer by means of emails with interesting information concerning the chosen product to reassure him or her that this investment is worth it. Moreover, one should provide the list of guarantees for the customers so he or she could expect refund or replacement of the faulty product. All these article should be posted both on the website and in the Social Media in order to attract more visitors and thus bigger traffic on the website. This content is referred to the educational rather than entertaining. That's why it attracts far less people that the second one but it will serve its major purpose which is to inform and draw people's attention to this very website and this very product or service.
About the author: The author of this article is Melisa Marzett and she is both very interested in digital marketing and in custom writing. However, right now she works as a freelance writer at sky custom essay writing assistance to complete various assignments by means of her knowledge and experience.
---
Never miss a story..!!
Grab the Latest SEO & SMO News, Tips, Updates & Trends..!!
---