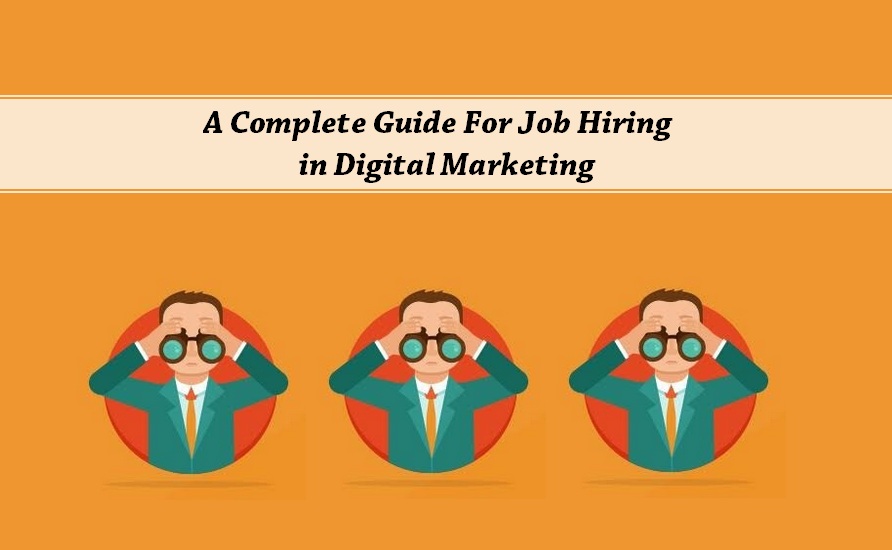 What comes to your mind when you think to kick-start your career? Various questions will come to mind that where to start from? Which sectors have ample job opportunities? So, here in this article, I am going to explain a career path which will not only make your career meaningful but also connect you with the digital world.
A very popular word "Digital Marketing" comes across your way every day. So, let's clear this terminology first.
Digital Marketing is the marketing of products and services by using any kind of electronic media. An example includes internet, social media, mobile phones, billboard etc. It is known by different names like Online Marketing, Web Marketing, and Internet Marketing. So, don't get confused when you listen any of these names. It has now become an integral part of any business or an organization.
Why Digital Marketing?
✓ It provides real-time monitoring of the campaign. It gives us the idea that how a campaign is performing, how long will it run, as well as other activities such as response rate, and purchases made etc. But in case of traditional marketing, we can't get the exact data as pamphlets and hoardings don't give a real-time evaluation.
✓ It allows a brand to market their products and services. Apart from that one can also offers 24*7 customer support through services to make the customer feel supported and valued.
✓ The use of social media in DM will allow you to get positive and negative feedback from the customers. This way, you can improve the quality of the products and services you offer.
✓ It is a very cost-effective marketing because one can invest in the campaign according to their budget. So, it is suitable for small-scale business also.
Not surprisingly, billions of marketers have shifted their business from traditional channels to digital marketing campaigns because it saves money.
From the career point of view, digital marketing is a boom for all job seekers because in coming years there will be a great number of job hiring in this field. Once you gain knowledge, you can work in any of the profile mentioned below.
☞ Search Engine Optimization
It is the process of getting traffic from natural or organic search result from the search engine. It includes different kind of search, such as image search, video search, local search etc. At the time of job hiring in this profile, a fresher candidate is hired for the profile of SEO Executive and later become Senior SEO Executive, SEO Specialist etc.
☞ Social Media Marketing
Social Media Marketing is the process of gaining traffic from social networking sites. Popular social media includes Facebook, Twitter, LinkedIn, Google+ etc. Social media today is the word-of-mouth marketing. A social media marketer has to set goals on the social media platform in order to gain maximum traffic.
☞ Content Marketing
Content marketing is the strategic way to create and distribute unique, quality and relevant content to attract targeted audience. During the job hiring process of a content writer, the employer basically checks the thought process of the candidate because in internet marketing world it is said that content is the king. The ultimate goal of a Content Writer should be on brand awareness, lead generation, sales, engagement etc.
☞ Pay Per Click
Pay Per Click refers to the model of Web Marketing where an advertiser pays a fee each time their ad is clicked by the potential customer. Search engine advertising is the most popular form of Pay Per Click. Candidate applied for this profile has to set campaign, create an ad group, and then to monitor them properly.
☞ Web Analytics
Web Analytics includes collection, measurement, reporting, and analysis of data for the purpose of getting prospect customer. The typical duties of a web analyst involve the above things.
These are some of the fields in which a fresher candidate can make his/her meaningful career. As the world is going to be completely digitized so the demand of employees will exponentially increase. You don't need to worry about. Just concentrate on enhancing your skills.
There are multiple job portals which can help you in Digital Marketing job hiring. Monster Philippines is among them. It is the leading job portal in the Philippines which connect job seekers with a relevant job. Sign in, create your profile today and upload your resume to get updated with the various types of job hiring in Internet marketing.
Never miss a story..!!
Grab the Latest SEO & SMO News, Tips, Updates & Trends..!!
See Our Blogcenter
---