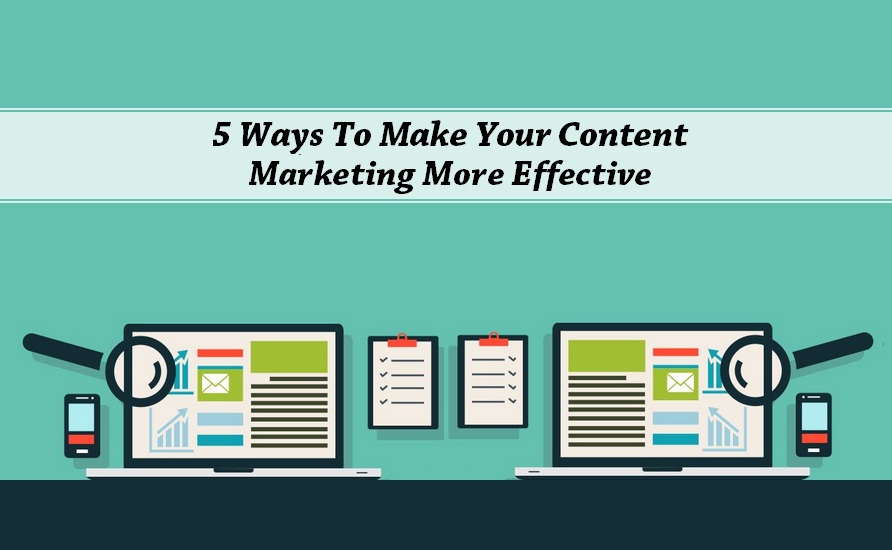 When it comes to promoting your business online, content marketing is one of the most popular methods. Exploding in popularity in recent years, the art of blogging and creating content like infographics, videos and GIFs is now a mainstream trend; and even the world's biggest businesses are doing it. Why, we hear you ask? Because it really does work!
However, it's not always easy to create great content that people want to read and interact with, especially with so much competition online. Below, we've rounded up five ways to make your content marketing more effective – to help you reach the right audience, help your business stand out and convert your readers into paying customers.
1. Conduct a survey
What better way to make your content more engaging than to ask your customers what sort of material they want to see? You could run an online survey, where you ask your readers about their favourite topics and discussion points, or you could hold an offline focus group with some of your most valued customers. Ask them about their lives and how your product or service helps them to get ideas for content, and also consider referring to your Google Analytics account to see which material has the highest click-through rate and social shares.
2. Focus on SEO
Content is one of the best ways to build links and climb ranks on Google, so it's important that you have an understanding of SEO before writing. Every blog post should include a featured keyword that you'd like to rank for, and you should also remember to include a link back to other pages and posts on your website, as your internal linking structure can have an impact on your SEO.
3. Collaborate with others
Working with other people can make your content more valuable and engaging – and you can do this through guest blogging or article collaborations. Expert roundup posts are also popular, where you reach out to influencers and experts and get them to answer a question or share their opinion on a topical subject. Collaborations could also include you writing content for someone else's website (like a monthly column) or appearing on a podcast or video show, where you talk about your product and service and get a link to your website.
4. Try something different
Blogging is the most popular form of content marketing, but it certainly isn't the only option that you should consider. Creating infographics can be a great way of visualising data and breaking down a tough topic into something more manageable. Infographics are also incredibly shareable – people will want to tweet about your new graphic and link back to it from their blog posts. Video content is also on the rise, with more businesses putting themselves in front of the camera to create engaging material. Perhaps you could run a weekly video show where you answer questions or create a how-to guide on your products?
5. Go long-form
There's no denying that long-form content is more effective than 200-word blog posts. In fact, long-form content consistently ranks higher on search engines than shorter content, so make it your aim to write impactful, high-quality content that people want to read. If you don't have the time to sit and write a 5,000-word article every week, don't worry; instead, you should consolidate your time and write something more valuable once a month. And remember to back over that content every now and again and see what needs changing, as keeping your material fresh and relevant will ensure you remain at the top of results pages.
Content marketing is one of the best ways to promote your small business, but you need to work hard to stand out in today's competitive world. Good luck with your campaign!
Never miss a story..!!
Grab the Latest SEO & SMO News, Tips, Updates & Trends..!!
See Our Blogcenter
---